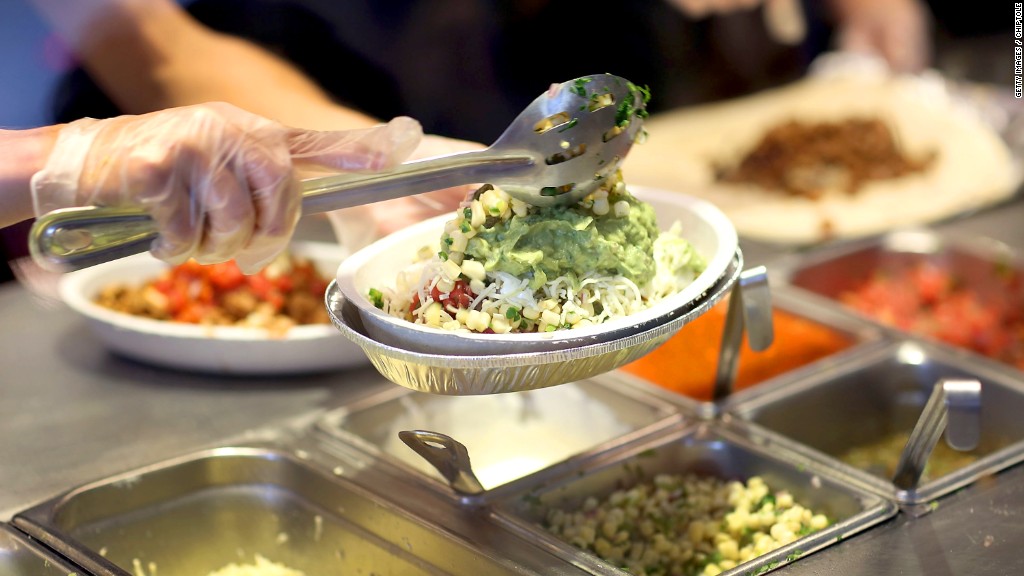 Bill Ackman's hedge fund is buying a 9.9% stake in Chipotle, and there's reason to believe he wants to make some changes at the embattled burrito chain.
The announcement by the hedge fund master of Pershing Square (PSHZF) sent the restaurant's stock up 5.6% during extended trading hours Tuesday.
In a public filing, Pershing described Chipotle (CMG) as "undervalued" and "an attractive investment."
The filing also said Ackman will "engage in discussions" about Chipotle's "governance and board composition, business, operations, cost structure, management" and other aspects of the company.
Chipotle learned about Pershing's move on Tuesday, according to company spokesman Chris Arnold.
"We welcome their investment, and appreciate the confidence they've expressed in our brand, differentiated offering, visionary leadership and strong growth opportunities," he said in an email.
Related: Why Chipotle could crash another 50%
Ackman is famous for betting big on a handful of companies. It's a move that doesn't always work well for him, considering his fund has netted a 14.3% loss so far this year.
Chipotle has been hammered with scandals lately, beginning with an E. coli outbreak last year. And 2016 has brought even more problems -- including allegations of wage theft, federal regulators determining it mistreated an employee, an executive charged in a cocaine bust, and slumping sales.
Chipotle's stock is down more than 42% over the last 12 months.
Restaurant analyst Howard Penney said Tuesday that Chipotle's stock could crash another 50%.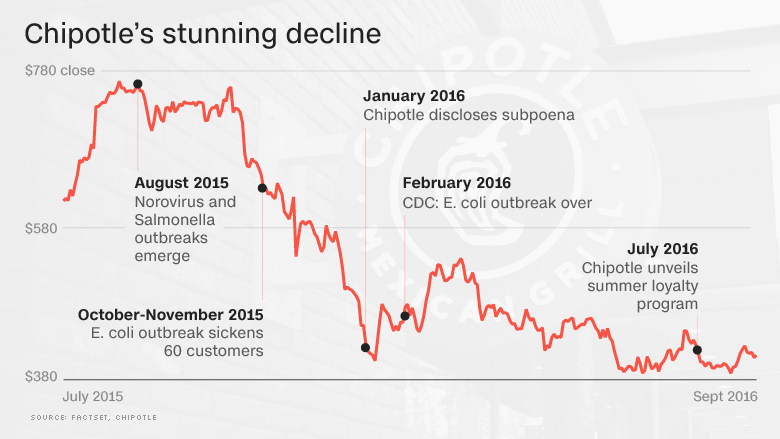 But Pershing argues Chipotle has "a strong brand, differentiated offering, enormous growth opportunity, and visionary leadership."
Ackman's big bets don't always pay off. He spent billions of dollars on Valeant Pharmaceutical, which is down 71% year to date.
He also took a massive short position against Herbalife, a nutritional supplement company he declared a ponzi scheme. But Herbalife recently settled its case with regulators, and its stock is performing well.
-- CNNMoney's Patrick Gillespie contributed to this report.