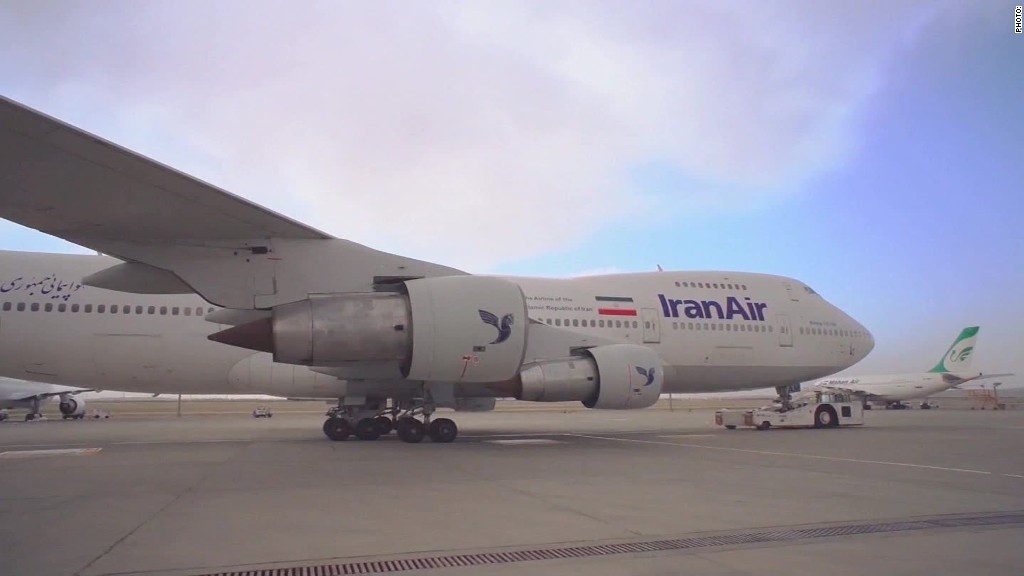 Major oil producers are talking up the prospect of a production freeze ... again.
The latest positive comments came from Iran on Tuesday. Oil minister Bijan Zanganeh said he "supports any potential measures aimed at restoring stability," according to state-run Press TV.
Targeting a price of $55 per barrel was reasonable, Zanganeh was quoted as saying. It would "make oil production cost effective and beneficial for OPEC members," while keeping pressure on the group's rivals.
Boosting crude prices to that level would likely require major producers to freeze production, a goal that has eluded them in the wake of an epic price collapse that began in 2014.
An informal meeting between OPEC and other producing nations is set for the last week of September in Algeria. OPEC Secretary General Mohammed Barkindo, who has advocated a freeze, met Zanganeh for talks on Tuesday.
Related: Resilient U.S. oil companies start pumping again
The idea is that an output cap will help put a floor under prices, which have risen from $26 per barrel in February to $45 but are still down more than 50% since 2014.
Critics say any freeze would be mostly symbolic -- OPEC is pumping more oil than ever before, and capping production at extremely high levels wouldn't really help fix an oversupplied market.
But even the appearance of increased coordination could boost prices.
Related: OPEC shatters oil production records
Several previous attempts at implementing a freeze have failed, reflecting a schism within OPEC between its biggest member -- Saudi Arabia -- and Iran, which is increasing production after years of international sanctions.
Iran has said that it is willing to restrain production, but only when it is pumping as much as it did before sanctions were imposed, or roughly 4 million barrels per day.
"Other [OPEC] members have to be considerate of the fact Iran is still emerging to recover," said a source close to the talks in Tehran.
Libya and Nigeria, which have also suffered from production disruptions, should be given the same consideration. "We hope all the other parties not only freeze production but reduce production," the source said.
On Monday, Saudi Arabia and Russia signed their own agreement aimed at stabilizing the oil market. The news gave crude prices a boost, but the rally faded on the lack of detail in the announcement. Oil was little changed at $44 on Tuesday.
Russia is not a member of OPEC, but it could send a representative to the meeting in Algeria later this month. Iran, which has sat out some recent meetings, has said it will attend.