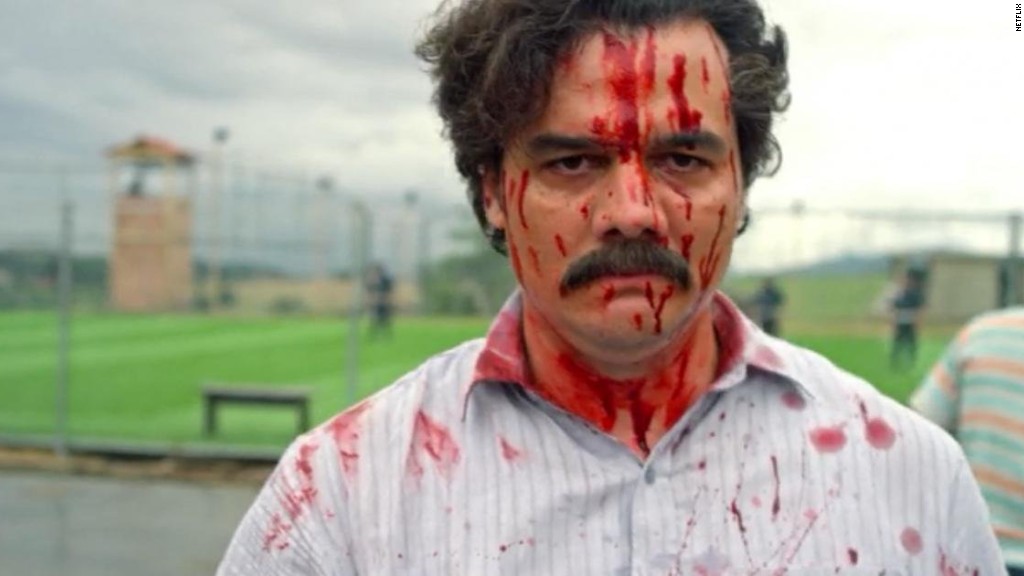 Netflix announced there will be two more seasons of its addictive drama "Narcos."
On Tuesday, the streaming giant tweeted "You didn't think the story died with Pablo, did you? #Narcos Season 3, 2017."
Based on the life of of Pablo Escobar, the series has attracted a devoted fan base and made a star of the man who portrays the Colombian drug lord, actor Wagner Moura.
Escobar was killed while trying to escape Colombian National Police in 1993. Producers of "Narcos" had earlier confirmed that his death would be a part of the Season 2 storyline.
Showrunner Eric Newman told The Hollywood Reporter there is still more storyline to be had, despite the demise of the show's main character.
"I'll go as long as they'll let me go," Newman said.
Newman and José Padilha (Elite Squad, RoboCop) will continue to serve as executive producers of the series, according to Netflix.