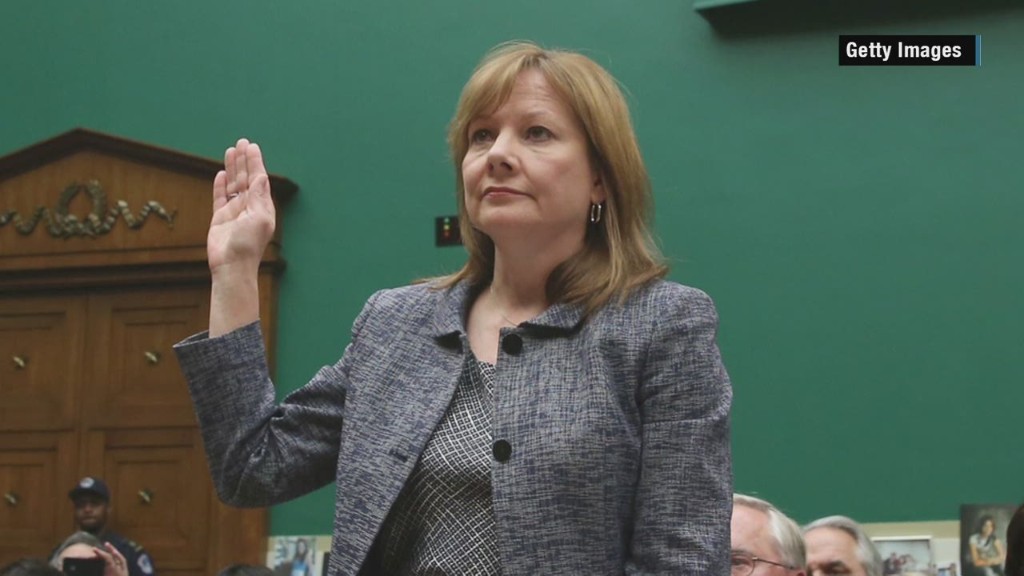 General Motors has settled two closely watched lawsuits over cars that had faulty ignition switches.
The flawed ignition switches are at the center of a scandal that engulfed GM after the automaker admitted that the switch should have been recalled a decade before GM did so in 2014. The ignition switch could be jostled, causing the car to shut off while driving and disabling safety features such as airbags.
The terms of the two settlements are confidential. Both were announced Monday by GM and Robert Hilliard, the lead attorney charging GM (GM) with wrongdoing. The two cases are among a handful designated by the court as "bellwether," meaning that their outcomes will likely inform how similar cases play out in the future.
Related: Death toll for GM ignition switch: 124
GM still faces more than 100 cases brought by people who didn't want to accept, or weren't qualified to receive a settlement from a compensation fund set up by GM.
That fund paid nearly $600 million to victims of crashes involving the ignition switch, including the families of 124 people who were killed in crashes. GM also reached a mass settlement with Hilliard of about 1,400 others cases for $275 million.
Stephanie Cochram, whose settlement with GM was announced Monday, was injured in a June 2011 accident involving a Chevy Cobalt. Her trial was due to start later this month. The other plaintiff who settled, Amy Norville, was injured in a 2013 accident involving a Saturn Ion. He trial had been set for November.
"GM's willingness to resolve [these] claims ...creates momentum to continue the process of full resolution of all cases," said Hilliard.
The automaker has won two of these cases, including one where the plaintiff was caught lying, and another in which the jury found the accident was caused by icy road conditions, not the ignition switch.
But GM says that while it is willing to settle some of the cases, the fact that it has won others proves that it shouldn't just simply settle every case.
"We have learned that juries care deeply about the cause and contributing factors of each accident, and the merits of the claims," said GM spokesman Jim Cain. "Importantly, they have carefully considered engineering and other evidence, not just the mistakes GM has already admitted, and they're holding plaintiffs to their burden of proof."