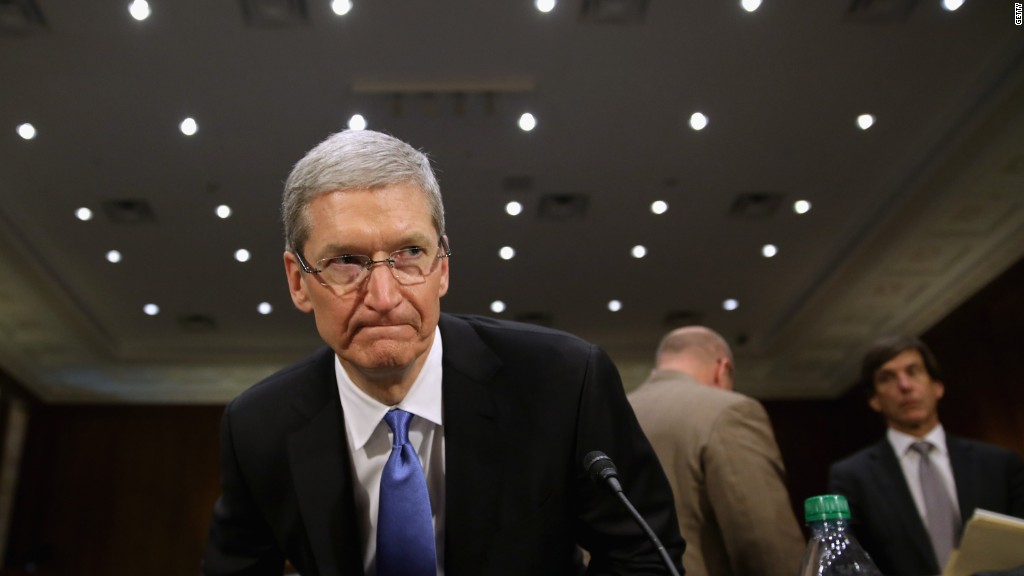 If you're itching for a new iPhone, or curious whether Apple will finally do away for the headphone jack, the company will reveal everything you need to know about its next-generation smartphone.
On Wednesday, September 7, the company is holding its annual fall media event in San Francisco, where it typically unveils the new iPhone. This year, we may even see an option with a new shade of black added to the lineup.
But the device, likely called the iPhone 7, is just the main attraction. There's a lot more expected, including a new version of the Apple Watch and software updates for all Apple products.
Get ready to hear an outpour of anger from Apple (AAPL) fans over the removal of the headphone jack, too. The industry standard 3.5mm headphone jack doesn't take up much space and works with most third-party headphones, but Apple is rumored to remove it all together in favor embracing wireless headphones. People won't be happy because they'll need to buy compatible headphones or an adapter that connects their existing earbuds to the new iPhone.
Now, let's a closer look what's likely coming this week -- and what's not (sorry, MacBook fans).
Your next iPhone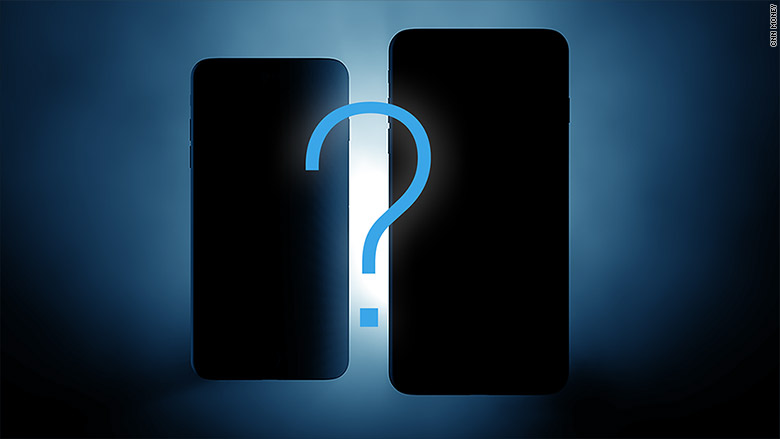 As is tradition, September is when Apple (AAPL) reveals its latest iPhone. Regularly rolling out new versions of its best selling hardware is key to the company's business. People need something to upgrade to, so Apple doles out incremental features and design improvements annually.
These new iPhones -- said to be called the iPhone 7 and iPhone 7 Plus -- likely won't attempt anything too crazy. Apple seems to be saving up any major overhauls for the iPhone's 10th anniversary next year.
This year's biggest rumor is already angering potential customers. Apple is expected to drop the industry standard headphone jack from the iPhone 7 Plus. Instead, headphones will need to work wirelessly or plug into the existing Lightning port. Apple might try and ease the transition by making an adapter.
More positive improvements include better cameras for both devices. The Plus is expected to get dual cameras for higher quality low-light images. In addition, this could finally be the year Apple kills the baffling 16GB version of the iPhone for a 32GB entry-level device, bumping up the entire line's storage capacity.
Most exciting for klutzes and swimmers, the iPhone might finally be waterproof, or at least water-resistant.
Next-generation Apple Watch
The first Apple Watch launched last April. Since then, Apple has updated the operating system a bit and spent energy trying to whip up enthusiasm for new watch bands. But now we may see the first major hardware upgrade for the wearable.
This version will likely have GPS capabilities but still need the iPhone to operate. Apple originally planned for the new Apple Watch to include its own cellular connectivity, but it ran into roadblocks during the development process, according to Bloomberg. Speed, battery and durability improvements could also be included, plus a number of changes coming in the next watchOS.
OS release dates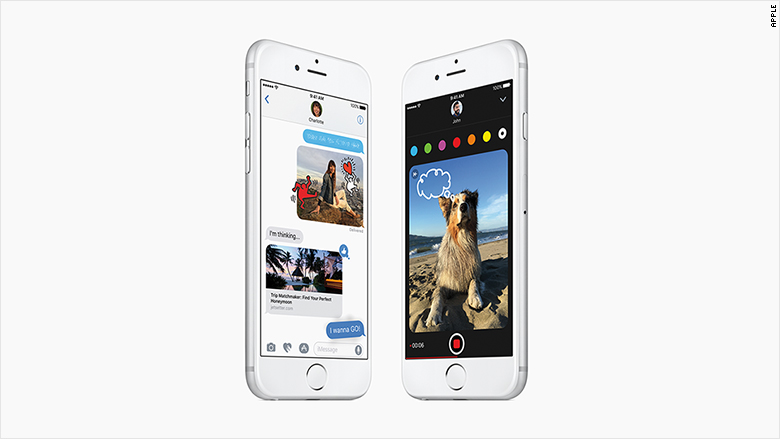 In the spring, Apple previewed the next versions of all four of its operating systems at its annual World Wide Developer Conference. The company said they would be released in the fall, and we'll probably learn the exact dates on Wednesday. Typically, they roll out a week or two after the event.
Related: Apple plays catchup with ... everyone
The most anticipated of the software updates is iOS 10, which will run on iPhones and iPads. Apple is adding a gimmick-filled update to Messenger -- boasting more stickers and disappearing messages -- deeper third-party integration for Siri, and a upgrade to the Photos app that adds facial recognition and automatically generates movies, similar to Google Photos. Also on the horizon is macOS Sierra -- now with Siri integration -- and new versions of tvOS and watchOS.
What we won't see
Apple's Mac lines are all due for an upgrade, but it's unlikely we'll see new MacBook or iMacs debut this week. The company could announce new devices later this year, ahead of the holiday season, but might do it quietly or a separate event.
Refreshed iPads also aren't expected just yet. They're more likely coming early next year.
A Tim Cook moment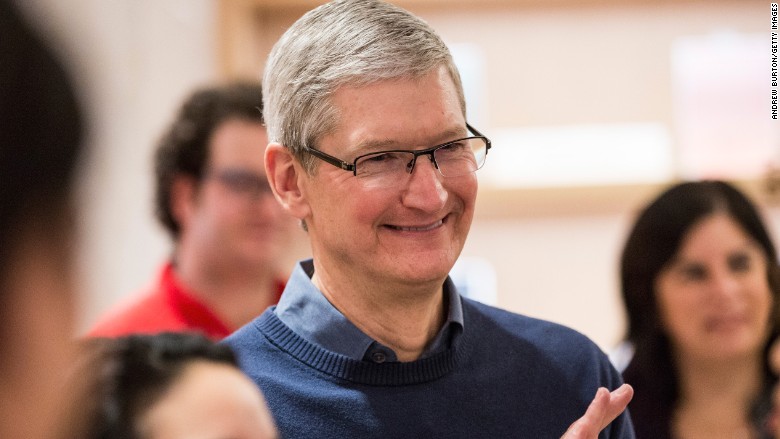 Apple CEO Tim Cook has used the spotlight at the start of recent media events to address serious real-world news. In March, he commented on the battle between Apple and the FBI over demands that the company unlock an iPhone used by one of the San Bernardino shooters. At Apple's developer conference in June, he asked for a moment of silence for victims of the Orlando shooting.
There's nothing terribly pressing for Cook to address this round, unless he feels like chatting about the $14.5 billion in back taxes the EU says it owes to Ireland.
CNNMoney will be on the ground reporting live from the event, which kicks off at 10:00 a.m. PT/1:00 p.m. ET, so stay tuned for updates.