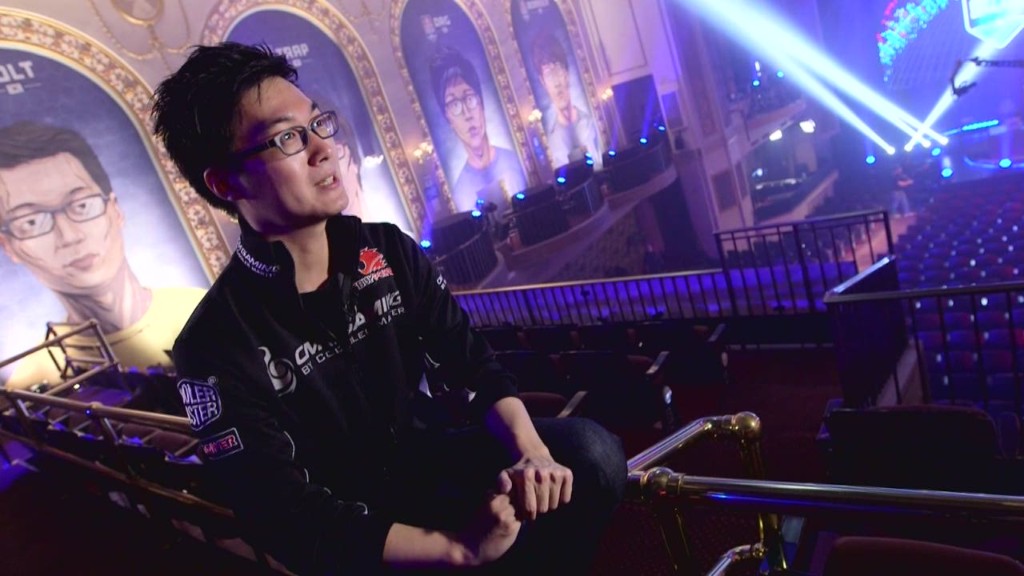 Forget about finding Pidgeys, Caterpies and other cute creatures in Pokemon Go with your smartphone. The world of gaming is much bigger than the augmented reality craze.
Shares of old-school video game software publishers Activision Blizzard (ATVI) and Electronic Arts (EA) are trading at all-time highs. Take-Two Interactive (TTWO), most famous for its Grand Theft Auto series of games, is not far from one either.
There's excitement about upcoming games from all three companies -- particularly with the holidays rapidly approaching.
Activision just hosted an event last weekend for fans of the "Call of Duty" action shooter series. The next game in the franchise -- "Call of Duty: Infinite Warfare" -- is due out in November.
EA is expected to continue minting money from two popular "football" games -- one based on the NFL and another on soccer, aka football to the world outside the U.S. "Madden NFL 17" came out last month while FIFA 17 hits shelves on September 27.
Related: Sony brings PlayStation games to smartphones
And even though Take-Two doesn't have a sequel to its popular GTA V game (released in 2013) due out until next year at the earliest, the latest updates in Take-Two's NBA and WWE 2K sports franchises should do well.
All three companies are expanding their mobile presence as well.
Activision made the biggest move in that area with the purchase of "Candy Crush" game maker King Digital for nearly $6 billion earlier this year.
EA's mobile sales now account for nearly 15% of total revenue as well. And Take-Two has a stake in privately-held mobile game developer Scopely, which has a game tied to the hit TV show "The Walking Dead."
Mobile gaming will become increasingly important for these companies -- even as Sony (SNE), Microsoft (MSFT) and Nintendo (NTDOY) continue to churn out new consoles. These three aren't expected to unveil their next generation of hardware until 2017 though.
Related: The Force is strong with EA ... but not Disney
Sony does have an event planned for Wednesday in which it is expected to roll out incremental upgrades to its PlayStation 4: the high-end PS4 Neo and smaller PS4 Slim. That could boost video game software sales during the holidays.
Still, it's becoming clear that mobile and digital -- as opposed to consoles and PCs -- are the way of the future for gaming. That may be one of the reasons why shares of gaming retailer GameStop (GME) have lagged lately.
But the fact that the big three software developers are near record levels is a sign that there's more to the industry than augmented and virtual reality.
Investors don't need fancy VR headsets to see that there's still a lot of real money to be made from old-school video games.