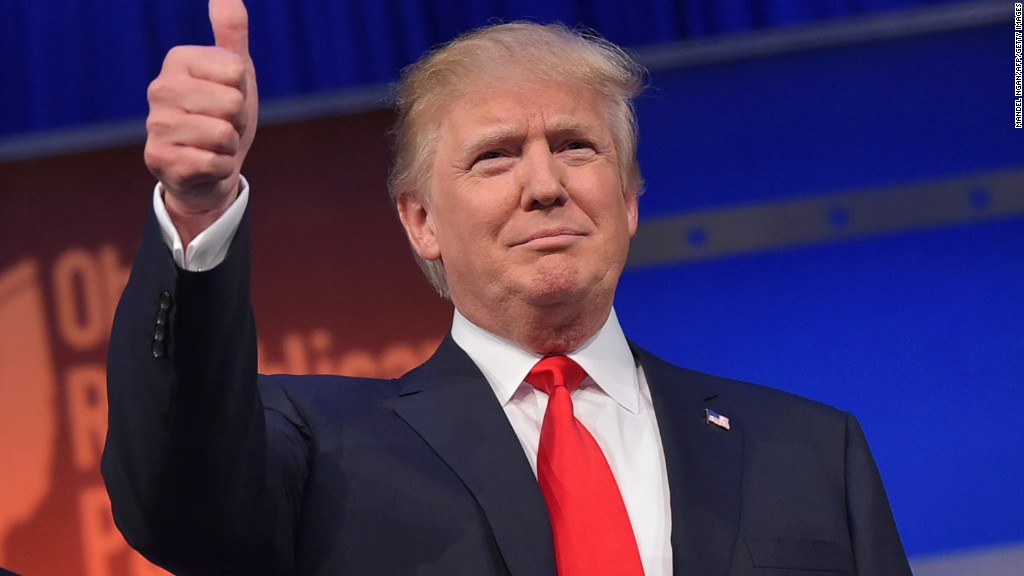 Donald Trump is ending a practice most journalists think he never should have started: his "blacklisting" of news outlets.
Effective on Thursday, the Trump campaign says it will approve requests for press credentials from The Washington Post, BuzzFeed, Politico, and other news organizations that were previously blocked by Trump.
A campaign spokeswoman confirmed the change on Wednesday. Trump provided a cheeky statement to CNN about the restoration of credentials: "I figure they can't treat me any worse!"
Leaders of some of the affected newsrooms were glad to hear of the change, but said it shouldn't have been necessary at all.
"Access to a major party's presidential campaign events shouldn't be a favor to be granted or withheld," Politico editor Susan Glasser said.
"It is important to remember that this was an absurd policy to begin with and a dangerous precedent for any campaign to have set," Huffington Post senior politics editor Sam Stein said.
Several Trump aides, including campaign manager Kellyanne Conway, had been lobbying behind the scenes for a loosening of the restrictions against the Post and other news organizations.
Trump's running mate Mike Pence said five weeks ago that he was looking into the issue.
The so-called "blacklist" took hold last year, when the campaign denied press credential requests from The Huffington Post and the Des Moines Register.
The Daily Beast, BuzzFeed and Politico's credential requests were also rejected by the campaign. At various points Univision has also been blocked.
Related: Here are the media outlets banned by Trump
Trump seemingly formalized the bans last June when he announced that he had revoked the Post's credentials.
In August he threatened to add The New York Times to the list, but did not follow through.
In most cases, reporters from the offending outlets were still able to attend Trump rallies as members of the general public, but without the access and privileges that press credentials provide.
Some journalists took it as a badge of honor. But the rejection of individual news outlets was troubling, some press freedom advocates said, because of possible chilling effects and precedents.
Recognizing the media controversy, and perhaps relishing it, Trump said in June that if elected president, he would not ban news outlets from the White House press briefing room.
Lately, the bans were getting harder to enforce. A new print "pool" covering Trump was established at the end of August, and it included several blacklisted outlets.
The three print pool chairs -- Time magazine's Zeke Miller and The New York Times's Maggie Haberman and Ashley Parker -- argued that candidates shouldn't be able to pick the members of the pool rotation, a source with knowledge of the matter said.
Related: On Mexico trip, Trump leaves press stranded
Separately, news outlets have also been pressing for greater access to Trump, citing the Clinton campaign's decision to let some reporters travel on Clinton's plane.
Even with this week's change, Trump is likely to continue attacking the media.
His 15-month-long campaign has doubled as a campaign against the media. He routinely depicts news outlets and individual journalists as opponents.
Dylan Byers contributed reporting.