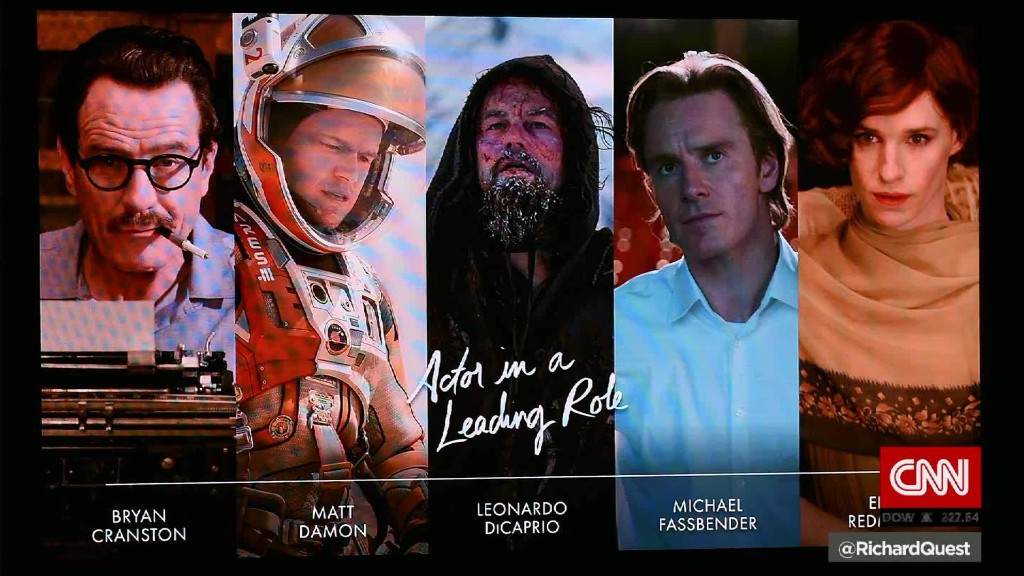 Last year's viral #OscarsSoWhite campaign may have fueled the conversation about inclusion and diversity in film but the talk has yet to yield any results on screen, according to a new study.
An examination of the top 100 grossing films of 2015 by USC's Annenberg School for Communication and Journalism showed negligible progress in the quest for more characters of diverse racial/ethnic backgrounds, sexualities, and genders. The study also for the first time examined the representation of characters with disabilities. The numbers were disappointing.
Of 4,370 speaking characters in those 100 films, only 31.4% were female -- a number up 3.3% from the previous year but down from its peak in 2009.
Even more startling: 49 of those films also included no speaking or named Asian or Asian-American characters and 17 featured no Black/African American speaking or named characters, the study said.
Overall, in 2015, only 26.3% of all speaking characters were from an underrepresented racial/ethnic group -- meaning there "was no change in the percentage of White, Black, Hispanic/Latino, Asian or Other races/ethnicities from 2007 to 2015," according to the study.   
"The findings reveal that Hollywood is an epicenter of cultural inequality," said Stacy L. Smith, founding director of the Media, Diversity & Social Change Initiative at the university said. "While the voices calling for change have escalated in number and volume, there is little evidence that this has transformed the movies that we see and the people hired to create them. Our reports demonstrate that the problems are pervasive and systemic."
Researchers also found that 45 of the top 100 films did not include a character with a disability and 82 did not feature a lesbian, gay, bisexual or transgender character.
Behind the scenes, the numbers were equally disappointing.
A look at the top 800 films from 2007-15 (excluding 2011, per the researchers) found that female directors accounted for just 4.1% of those hired and only 5.5% were Black or African American. Only 2.8% were Asian or Asian American.
"Despite the advocacy surrounding female directors, film is a representational wasteland for women of color in this key role," Smith added. "Advocates need to ensure that their work reflects the barriers facing all women, not just a select few."
The study wasn't all bad news. It pointed out an 11% increase in female lead or co-lead characters from 2014 to 2015. Though, "only 3 of the films featured a female lead or co-lead actor from an underrepresented racial/ethnic group," the study said.
The figures come during a year in which the Academy is fighting hard not to once again be the target of protests and criticism for its lack of inclusion.
Last year, the Oscars drew massive criticism for its lack of diversity among nominees in major categories, spurring the moviegoing public to use #OscarsSoWhite to bring attention to the longstanding issue.
In response, the Academy introduced sweeping measures in hopes of doubling its amount of female and diverse members by 2020. Then in June, the organization invited a wave of new members to join, 46% of which were female and 41% people of color.
Exactly how those efforts will affect next year's Oscars remains to be seen.
Movie studios have already slowly started to roll out their awards hopefuls, with the competition set to heat up this week with the start of the Toronto Film Festival.