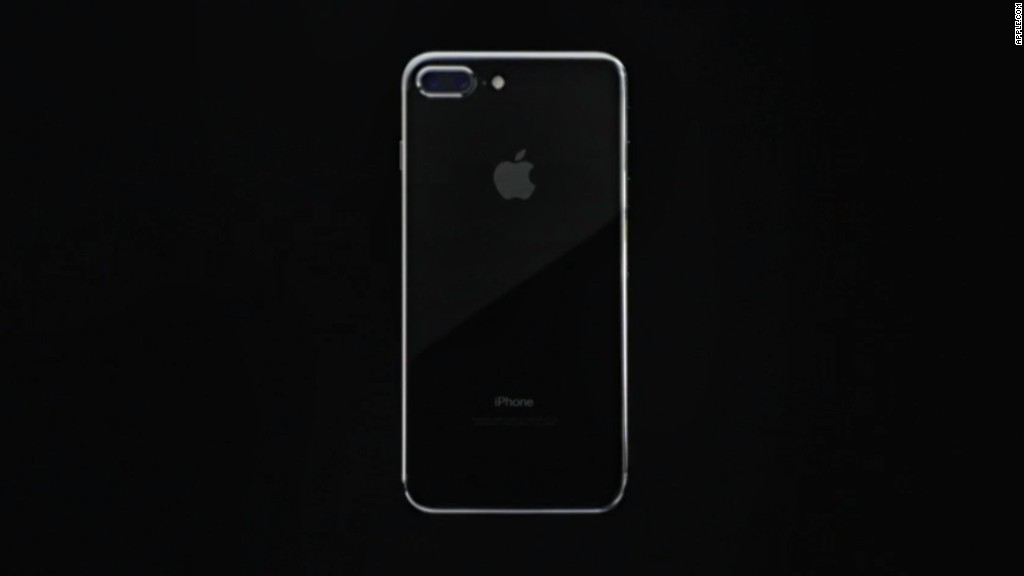 Apple may have infuriated many customers by eliminating the 3.5mm headphone jack in the latest iPhone, but there is a consolation prize.
Apple (AAPL) is killing off the much criticized 16GB option for the iPhone 7 and 7 Plus after years of complaints that this entry-level version offers far too little space.
The company announced at its big press event on Wednesday that new iPhones will start at 32GB for $649, followed by a 128GB option and a 256GB model.
The original iPhone, released in 2007, offered a 4GB option. By the time the iPhone 4 came out in 2010, the lowest storage option was 16GB.
For a time that was a luxury. But half a decade later, the affordable 16GB option for new iPhones became more impractical for customers.
The number of iPhone apps available to download ballooned during those years and the size limit for each app doubled to 4GB, or as those with the 16GB iPhone would call it, storage bankruptcy.
Streaming services like Spotify, while theoretically removing the need to clog up your phone with downloads, nonetheless continued to take up space through offline storage and cached music.
Related: Apple has the 'courage' to eliminate headphone jack
Perhaps most importantly though, Apple encouraged customers to take more and better quality pictures on their phones, to the detriment of their storage space.
Apple launched increasingly storage-intensive features like Live Photos and 4K videos as part of a bid to cement the iPhone's position as the leading smartphone for everyday photographers. But it didn't increase the baseline amount of storage for the phones.
For Apple, the 16GB option was a trick to keep the entry cost for the iPhone low. Now Apple has decided it can offer the 32GB model for the same price. There was much rejoicing.
Next up on the wish list: killing the 32GB model.