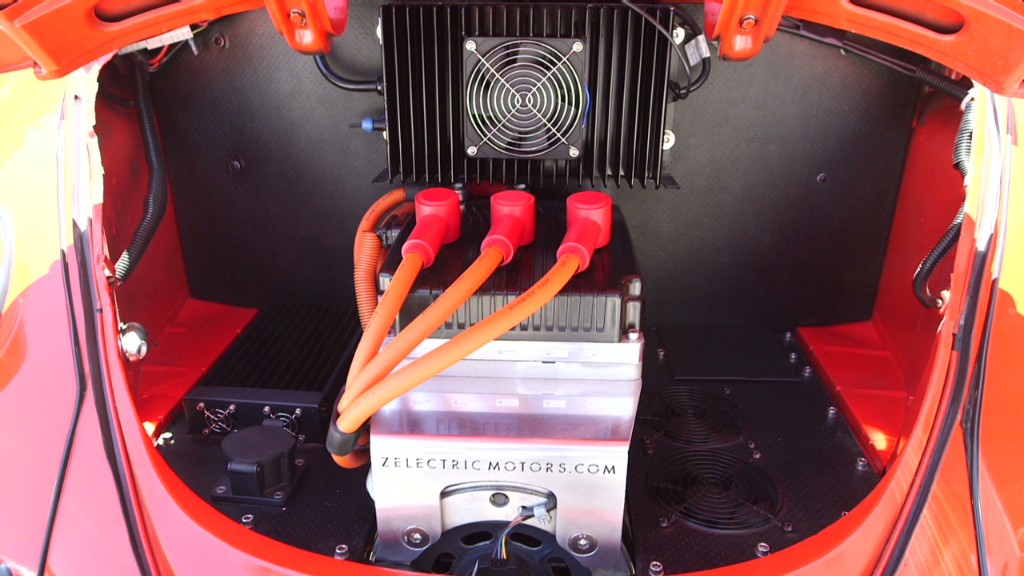 Volkswagen is teaming up with a Chinese automaker to produce electric and hybrid vehicles in the country.
The German firm announced Wednesday that it has signed a preliminary agreement with Anhui Jianghuai Automobile (JAC Motor) that could lead to a new joint venture.
The goal is to create all-electric vehicles for sale in China, the world's biggest car market and also home to some of the most polluted cities.
"We believe this cooperation would not only benefit our two organizations, but would also be of great value to our customers, a sound environment and the Chinese society in general," Volkswagen CEO Matthias Mueller said in a statement.
Volkswagen (VLKAY) owns 12 brands including Audi and Porsche (POAHF). It also has existing joint ventures with Chinese automakers SAIC Motor and China FAW. Foreign automakers are only allowed to build cars in China in cooperation with a local firm.
Volkswagen sales in China grew by 6.9% in the first six months of 2016.
Related: Volkswagen profits back on track, despite scandal
The group is aiming to develop 30 purely battery-powered electric vehicles over the next 10 years, part of its strategy to recover from a diesel emissions scandal that has slowed global sales.
Volkswagen has already reached an $15 billion settlement with U.S. authorities to settle charges relating to the scandal, and agreed to repurchase or compensate the owners of the diesel models.
JAC Motor sells cars under the Jianghuai and Ankai brand names. It delivered 334,000 vehicles and chassis in the first six months of 2016 in China, compared to Volkswagen's 1.9 million total.