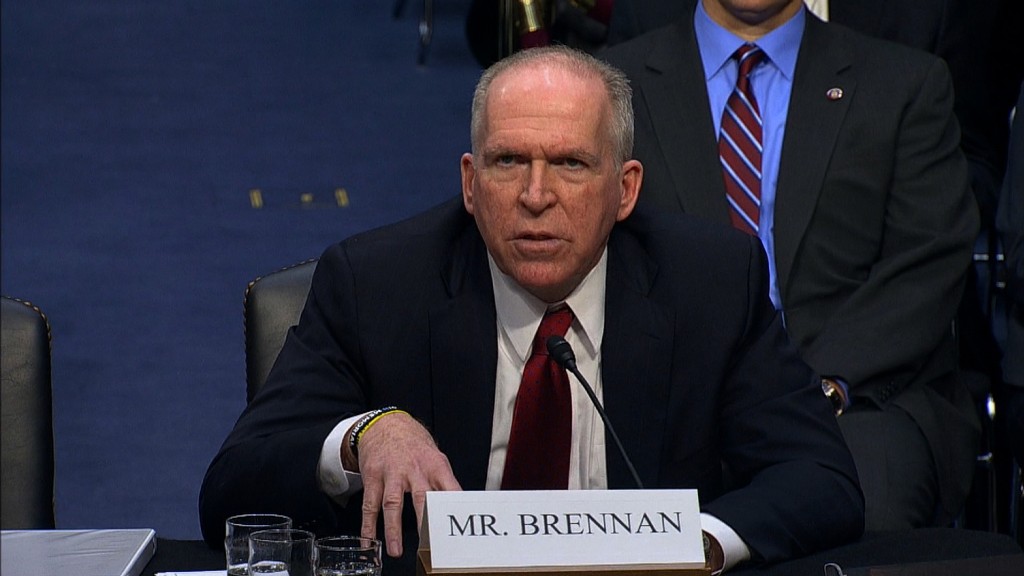 Two men accused of breaking into the personal email accounts of top U.S. government officials were arrested on Thursday, the Department of Justice said.
The North Carolina residents are members of a hacking crew that calls itself "Crackas with Attitude," or CWA, which claimed to have broken into CIA Director John Brennan's AOL account. They also allegedly accessed accounts for National Intelligence Director James Clapper, FBI deputy director Mark Giuliano and others.
Andrew Boggs, a 22-year-old who goes by Incursio online, and 24-year old Justin Liverman, who goes by D3f4ult, were named in a Department of Justice affidavit Thursday.
Related: How hackers broke into the CIA director's AOL account
Boggs and Liverman, along with other members of CWA, allegedly used social engineering to gain access to email, social media and other accounts of officials and their family members between October 2015 and February 2016, according to court documents. They posted personal information online and harassed the victims over the phone and online, according to law enforcement.
In February, British police arrested one teenager linked to the group. U.S. authorities on Thursday said at least three members are located in the UK, and are currently being investigated there. They're identified as Cracka, 17, Derp, 17, and Cubed, 15.
In October, CNNMoney's Laurie Segall spoke with two members of the group, who claimed to be Cracka and Cubed. When asked about their motivation for the attacks, Cracka and Cubed said they wanted to free Palestine. "The United States government funds Israel, and in Israel they kill innocent people. We're going to do it until they stop funding Israel or until we get raided."
Related: FBI, British police nab alleged 'crackas' hacker
The hackers told CNNMoney they were planning on targeting the government, police and "White House people" who they called "losers."
Boggs and Liverman could not be reached for comment and have not yet identified their legal teams. The DOJ did not immediately respond to a request for comment.