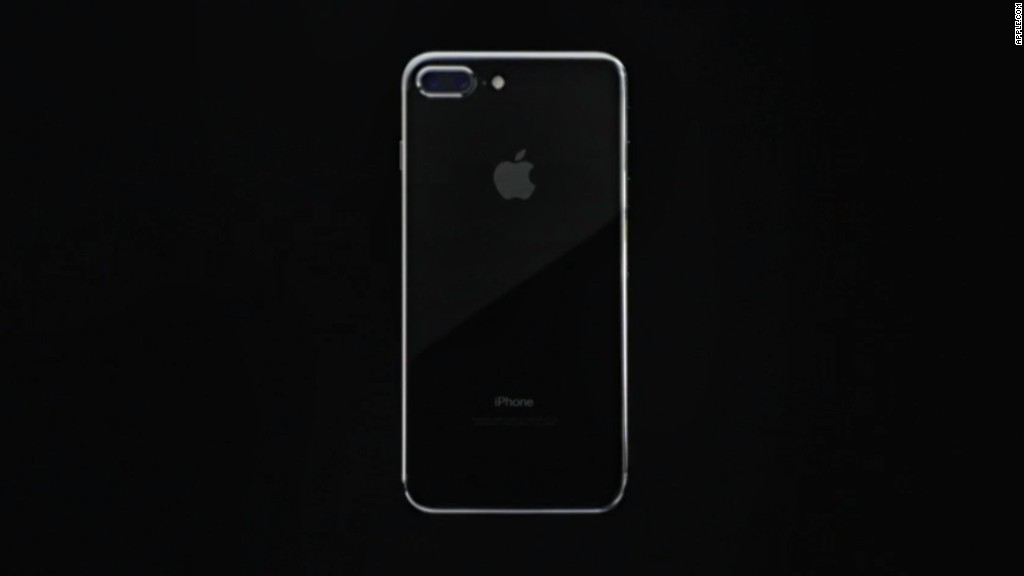 Brits wanting to buy the new iPhone will have to dig a lot deeper into their pockets. And it's all down to Brexit.
In the U.S., the iPhone 7 will sell for the same amount as the iPhone 6S when it was released -- $649 without tax.
But the cheapest 32GB iPhone 7 will cost 599 pounds ($799) in the U.K. That's equivalent to a price hike of 11% over the iPhone 6S, which was available for 539 pounds.
Apple did not respond to CNNMoney's request for comment. But the obvious explanation is the 11% collapse in the value of the pound against the dollar since the U.K. voted to leave the European Union in June.
Apple clearly doesn't want to see the dollar value of its U.K. earnings fall by a similar amount.
Prices for other Apple products in the U.K., including Mac computers, iPads and accessories, are also rising. Apple did not announce the changes but simply raised the prices in its online store.
Shoppers in the U.K. were left baffled by the price hike, with many complaining on social media.
Related: Hands on with the new Apple devices
This is not the first time Apple has hiked prices in response to changes in the value of the dollar. It raised prices of iPhones by 35% in Russia in December 2014, shortly after the ruble collapsed against the dollar.