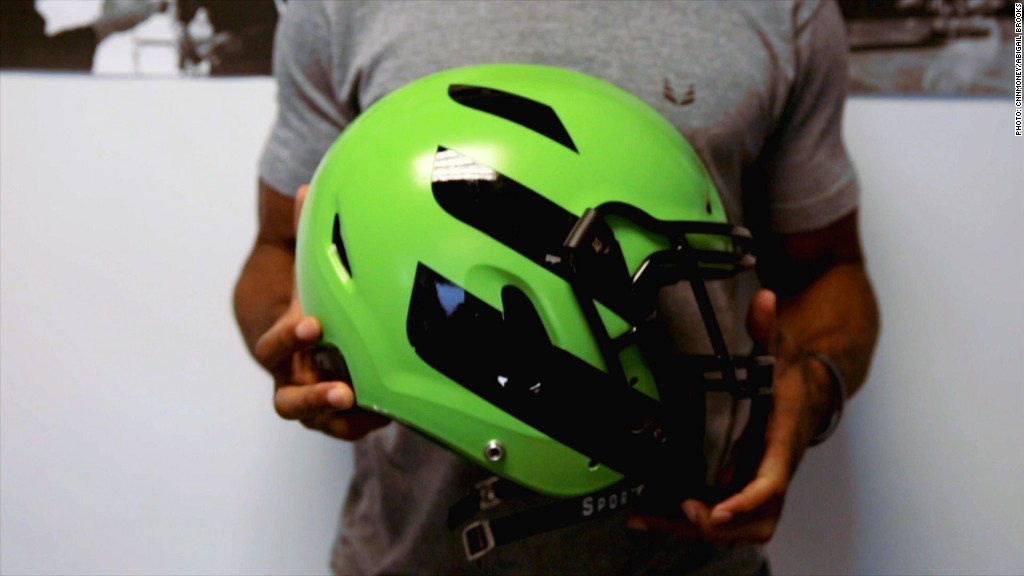 Are you ready for some football during this opening weekend for the NFL? Or more to the point, are you ready to scream at your TV when the zebras (aka the referees) give the running back on your favorite team (real or fantasy) a bad spot after a key third down?
Well, some of those judgment calls could soon be a thing of the past, thanks to a publicly traded company called, ironically enough, Zebra Technologies (ZBRA).
Zebra makes RFID tags. It has customers in retail, manufacturing, transportation and healthcare -- just about any business that needs to keep track of a key product or piece of equipment.
But the company is now in its third year of a partnership with the National Football League that provides on-field tracking capabilities for players. Zebra wouldn't disclose the terms of the deal. But it seems like a touchdown for the company.
Zebra's RFID tags are included in player equipment and the data about their movements and speed is then provided to individual teams.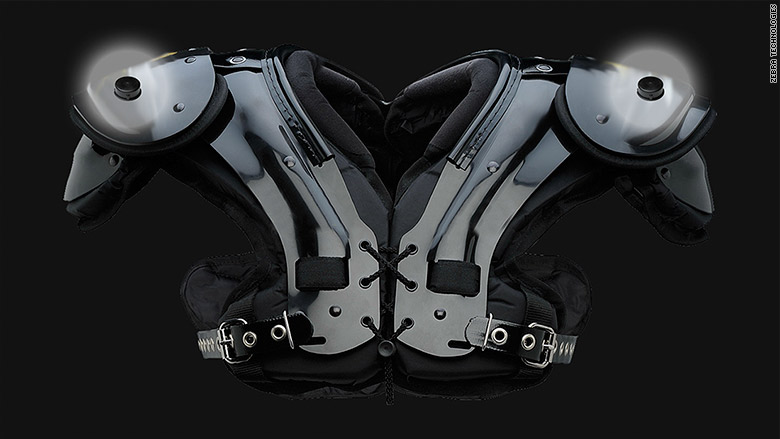 There are also sensors at every NFL stadium, including two in London and one in Mexico where international games will be played. A stadium in Orlando that will be the new home of the Pro Bowl will also have the RFID sensors.
That will give fans attending games live the ability to see cool biometric data about players on the jumbo screens in real time.
And during this preseason, tags, which are about the size of a nickel, were included in the official Wilson game balls as well, in order to better track the location of the pigskin.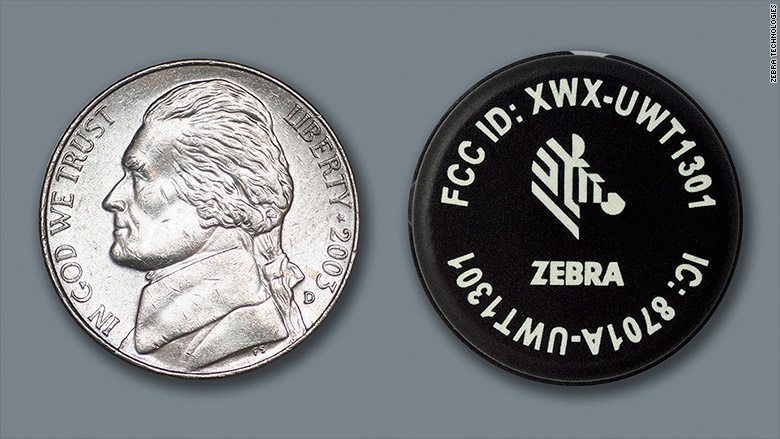 It's not clear if the league will approve the use of footballs with RFID tags for the regular season just yet though.
Eric Petrosinelli, the GM for Zebra Sports, said this is the first year that the company's technology is now in every stadium and on all players. The NFL is also going to start distributing data from the RFID tags to teams after games are over.
Petrosinelli added that there will also be more functionality for the NFL's media partners, both TV and digital. More stats will be displayed on broadcasts as well as on MIcrosoft's (MSFT) Xbox One NFL app, for example.
Related: Can this helmet make football safer?
And Petrosinelli said there will be cool applications of the data for fans as well, including enhanced use of the so-called "Next Gen Stats" on the NFL's website and possibly even for fantasy football leagues.
Just what I need -- more stats to analyze. Will I get extra points for my star wide receiver's miles per hour and vertical leap? I'll take all the help I can get.
And if the RFID tags one day lead to shorter instant replay reviews for fumbles and out of bounds calls, then everyone's a winner.