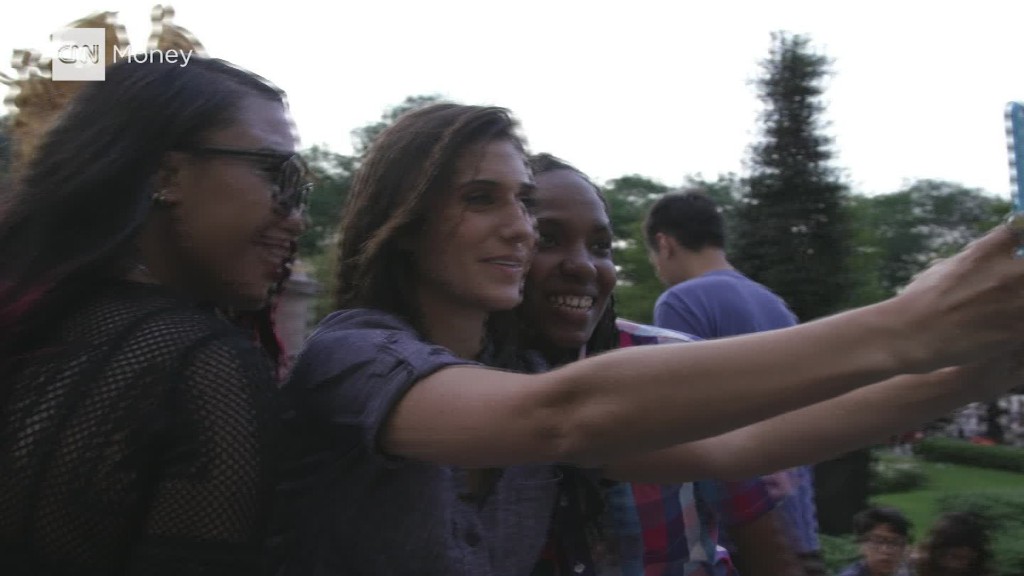 You can now play Pokemon Go without having to stare at your phone screen. Yay, right?
Nintendo (NTDOF) and the Pokemon Company are finally releasing Pokemon Go Plus, a wearable accessory for the wildly popular smartphone game.
The gadget will go on sale in most countries on Sept. 16., with a later release in a few south American countries.
Pokemon Go Plus looks like a watch and connects to a smartphone via Bluetooth, in a similar way to fitness trackers.
The device vibrates and lights up when players walk past a Pokemon location, and allows them to "catch" the creatures with a click of a button on the device.
"Now you'll be able to play and enjoy your walk, run, hike, park trips or visits to the library without having to look at your screen all the time," said Niantic, the company behind Pokemon Go.
The release of the accessory was originally announced in July.
The announcement didn't mention the price of the device in the U.S. It can be ordered on the U.K. version of Nintendo's online store for 34.99 pounds ($46).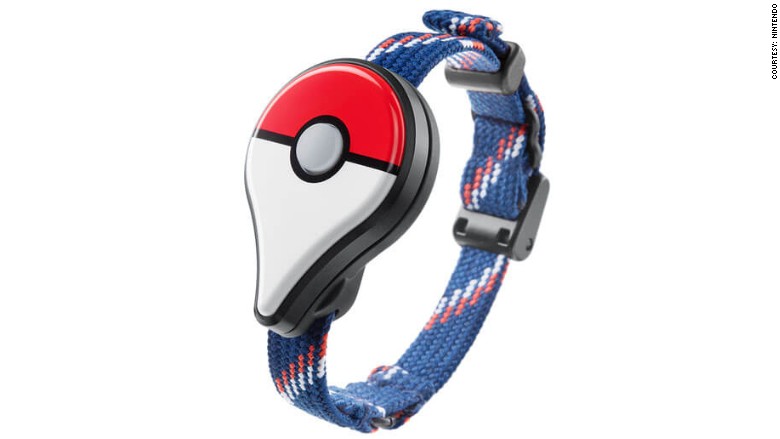 Related: Apple unveils iPhone 7 and new Watch
Apple (AAPL) revealed on Wednesday that Pokemon Go will be available on Apple Watch later this year.
Pokemon Go was developed and distributed by a company called Niantic. Both Nintendo and The Pokemon Company, one of its subsidiaries, have invested in Niantic, as have other firms including Google (GOOGL).
The game has been downloaded more that 500 million times since it was launched, according to John Hanke, founder and CEO of Niantic.
Nintendo stock skyrocketed 120% in July on the global success of the game, but has since fallen back after the company told investors that Pokemon Go will have only a "limited" effect on its bottom line. It is still up about 65% so far this year.