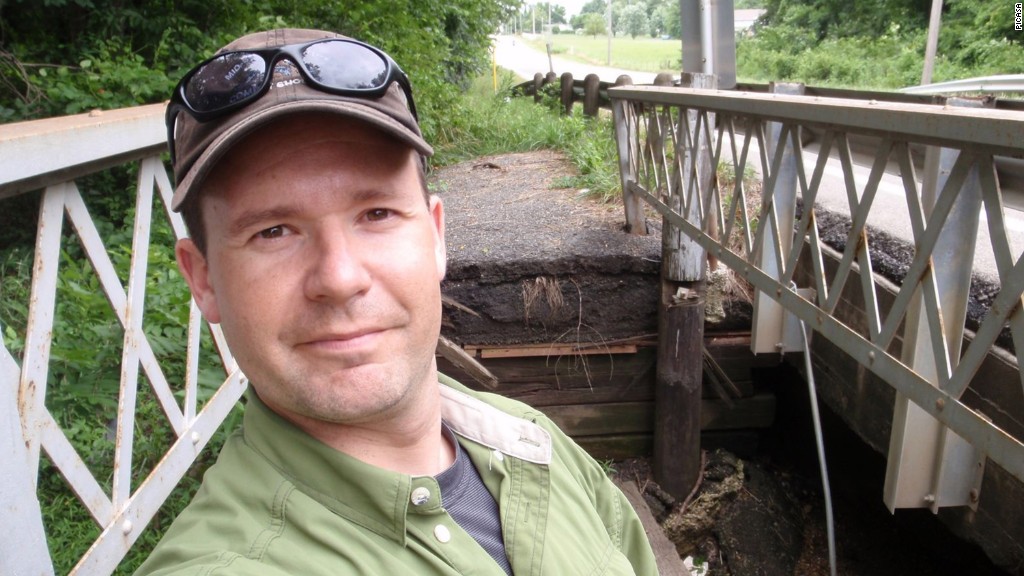 Tesla is releasing an update to its autopilot software in the coming weeks that it said would have prevented a fatal accident in May.
"I think it will make the Model S and X by far the safest car on the road," Tesla CEO Elon Musk said in a call with reporters Sunday. "It's both going to improve the safety and improve the usefulness and comfort level of the system."
Tesla driver Joshua Brown died in a crash earlier this year when the autopilot system failed to identify a truck turning in front of him. In the wake of Brown's death, two federal government agencies begun investigations into Tesla.
Musk said Tesla (TSLA) had gone over the autopilot changes with NHTSA and they were well-received.
A NHTSA spokesman said the agency was reviewing the changes to autopilot and had no update on its investigation into Tesla.
The update to Tesla's autopilot system will rely more heavily on radar to identify objects in addition to a camera. Traditional cameras can have difficulty in certain lighting conditions. At the time of Brown's death, Tesla noted that autopilot didn't identify the white side of the tractor trailer against a brightly lit sky.
"Radar sees through most visual obscuration," read a blog post announcing the update, so "the car should almost always hit the brakes correctly even if a UFO were to land on the freeway in zero visibility conditions."
Musk said the update to autopilot will be sent to drivers in one to two weeks.
He also emphasized his belief that autopilot is safer than traditional driving, mentioning that Tesla cars have now driven roughly 200 million miles on autopilot.
Related: Elon Musk's push for autopilot unnerves some Tesla employees
While the feature is (controversially) named Autopilot, it's not intended to allow drivers to take their hands off the wheels. Rather, it's meant to prevent drivers from drifting out of a lane and assist them with emergency braking.
Musk initially promised "major improvements" to the software about two weeks ago and promised to provide details about the upgrade in a blog post on August 31. But the post never came.
He explained on Twitter Saturday that the delay was due to an "unusually difficult couple of weeks."
On September 1, a rocket that SpaceX -- Musk's space exploration venture -- intended to launch unexpectedly exploded on the launchpad in Cape Canaveral days ahead of its scheduled launch. As of September 9, SpaceX was still investigating the cause.