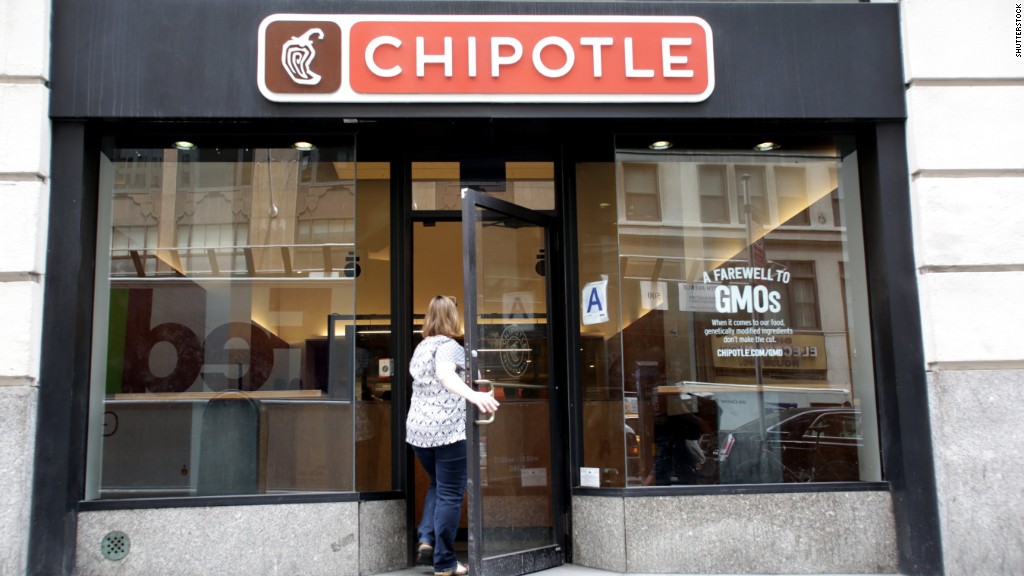 A U.S. Congresswoman is calling for a federal investigation into Chipotle over whether it cheated workers of their wages.
Nearly 10,000 current and former Chipotle employees are suing the company for making them work "off the clock" without getting paid, as CNNMoney first reported last month.
"Wage theft disproportionately affects low-wage, hourly workers," wrote Rep. Rosa DeLauro, a Democrat from Connecticut, in a letter calling on the Labor Department to "immediately conduct a thorough investigation."
Numerous Chipotle workers told CNNMoney that they routinely had to stay hours after their scheduled shift to finish tasks like cleaning up at the end of the day or preparing food for the next day, but their manager would clock them out. That means they were not getting paid for the extra time they worked after their scheduled shifts.
Related: Nearly 10,000 workers sue Chipotle for unpaid wages
Chipotle denies any wrongdoing and says it plans to fight the class action lawsuit, known as Turner v. Chipotle, in court. Leah Turner is a former Chipotle employee in Colorado who alleges she worked hundreds -- even thousands -- of unpaid hours for the restaurant chain.
She says her bosses were obsessed with comparing sales to labor costs every hour and were required by senior management to keep worker costs low.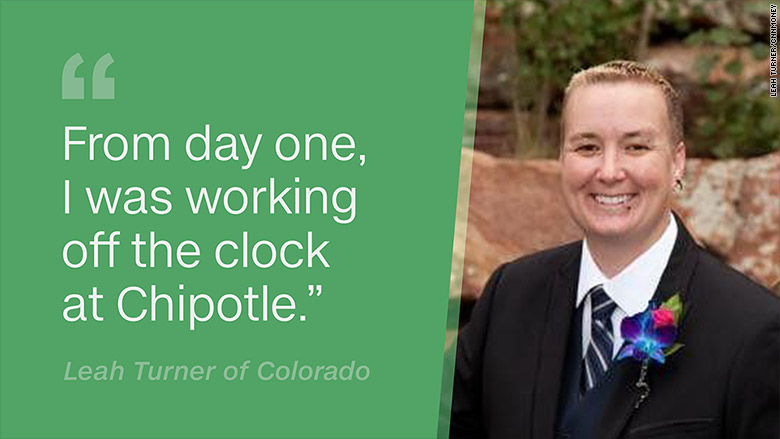 "These accusations are in direct contradiction to federal wage and hour law, as defined in the Fair Labor Standards Act of 1938, depriving workers of the wages and earnings to which they are legally entitled," Rep. DeLauro wrote.
Related: Why I'm suing Chipotle for 'wage theft'
Other workers have said that Chipotle had a computer system that would automatically clock workers out at the end of their scheduled shift or at midnight, even if they continued to work. Managers were supposed to adjust the hours, but that rarely happened, workers allege.
The Labor Department is responsible for investigating illegal labor practices. It has the ability to fine businesses and force companies to change. Chipotle has been investigated before by the Labor Department for not paying correct wages but only at a handful of restaurants.