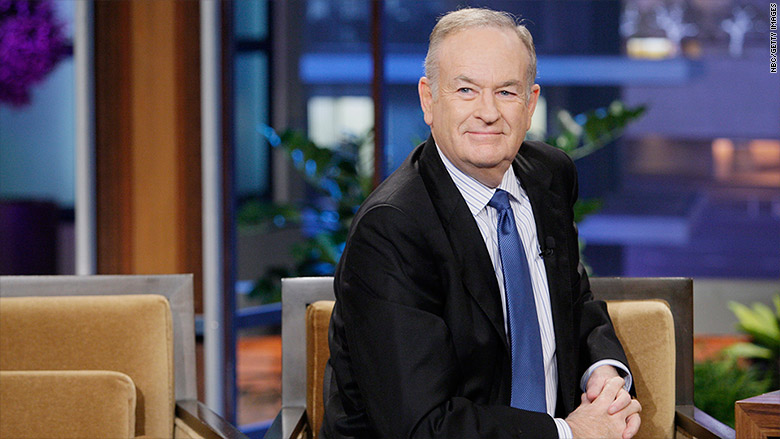 Fox News host Bill O'Reilly said Tuesday that he did not defend Roger Ailes when he was accused of sexual harassment, which is not true.
In an interview with NBC's 'Today' show, O'Reilly said he had only expressed support for Ailes as a boss, but never addressed the lawsuit brought by his former colleague Gretchen Carlson accusing Ailes of sexual harassment.
"My comments were... about what kind of a boss Roger Ailes was, not about the case," O'Reilly told 'Today'. "I don't know anything about the case. Nothing. He was a good boss, best boss I ever had, and that's what I said to ["Late Night" host] Seth Meyers."
In fact, when O'Reilly spoke to Meyers in July, one week after Carlson's lawsuit was filed, he addressed the case at length, blasted what he said is people's ability to sue the famous, powerful and wealthy without consequence, and concluded: "I stand behind Roger 100 percent."
Here are O'Reilly's remarks to Meyers, in full:
"I think it's a very sad situation. I've worked for Roger Ailes for 20 years. Best boss I've ever had. Straight shooter, always honest with me. I believe that -- over the years, he's been in the business for 50 years -- 95% of the people who have worked for Roger Ailes would say exactly the same thing that I just told you.
"In this country, every famous, powerful or wealthy person is a target. You're a target, I'm a target. Any time, somebody could come out and sue us, attack us, go the press or anything like that -- and that's a deplorable situation. I mean, I have to hire bodyguards, physical bodyguards.
"Until the United States adopts the English system of civil law, whereby if you file a frivolous lawsuit and you lose, the judge has a right to make you pay all court costs, until we adopt that very fair proposition, we're going to have this out-of-control tabloid society that is tremendously destructive. I stand behind Roger 100 percent."
While O'Reilly denied his initial defense of Ailes, other Fox News personalities have expressed regret for rushing to their former boss's defense and dismissing Carlson's claims.
Related: Greta Van Susteren says she regrets Ailes support, takes shot at Fox
In recent days, Fox News correspondent Geraldo Rivera and former Fox News host Greta Van Susteren have both expressed regret for defending Ailes from Carlson's allegations.