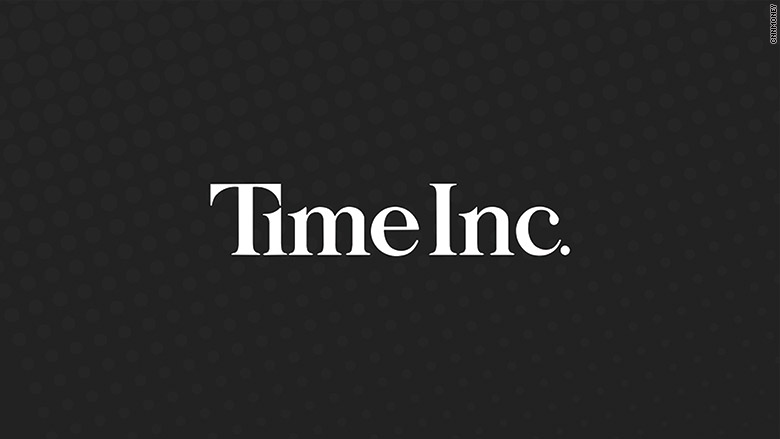 Time Inc. is suddenly changing CEOs.
Rich Battista, the head of the magazine publisher's U.S. titles, is taking over for Joe Ripp, "effective immediately," according to a statement from the company.
Ripp will become executive chairman of the company and remain on the board of directors.
The announcement came just two months after Battista was promoted amid a broader restructuring at the publishing house.
Ripp said in a phone interview with CNNMoney, "Several weeks ago I had a health incident which made me reconsider whether I can really give the 1000% of time that I've been giving Time Inc."
Ripp, 64, declined to describe the incident in more detail. He said he will remain "actively involved" in the company through his chairman role.
Ripp, a well-known media industry executive for the past thirty years, led Time Inc. (TIME) through its spin-off from Time Warner (the parent of CNN) and its rebirth as a standalone, publicly traded company.
Time Inc., like other print publishers, has scrambled to reposition itself as a digital media player. The company has recently been targeted by activist investors.
Battista said Tuesday that he will "continue to transform this company and turn it into a growth story. That's what we are 100% laser-focused on."
Time Inc. stock is trading around $14.50, down from $24 two years ago and $20 a year ago.
Battista, a veteran of Fox and other video-focused media companies, joined Time Inc. in April 2015 as the president of the People and Entertainment Weekly titles. He was given oversight of all entertainment and sports brands, including Sports Illustrated, in January. Then he was promoted again in July to oversee all U.S. brands owned by the company.
He is a logical successor to Ripp, especially given the company's determination to wring more revenue from digital.
Ripp said he had a five-year timeline in mind when he became CEO in 2013. His employment contract runs through 2018.
Succession planning had already been a subject of discussion among the company's board when Ripp's health incident happened. (The New York Post reported last week that Ripp had a "brief hospital stay" in August.)
Ripp said the incident "accelerated" his own thinking about the timeline.
"Life is not always predictable," he said.
Ripp downplayed a question about pressure from activst investor Barry Rosenstein's Jana Partners, which recently took a stake in Time Inc.
The Post's Keith Kelly reported that Jana Partners "brought up the average age of Time Inc. board members" during a recent meeting.
Asked about Rosenstein, Ripp responded, "No, I certainly doubt that he had anything to do with this change."
"He's in our stock because he believes there's value in this stock," Ripp said. "We believe there's value in this stock too."