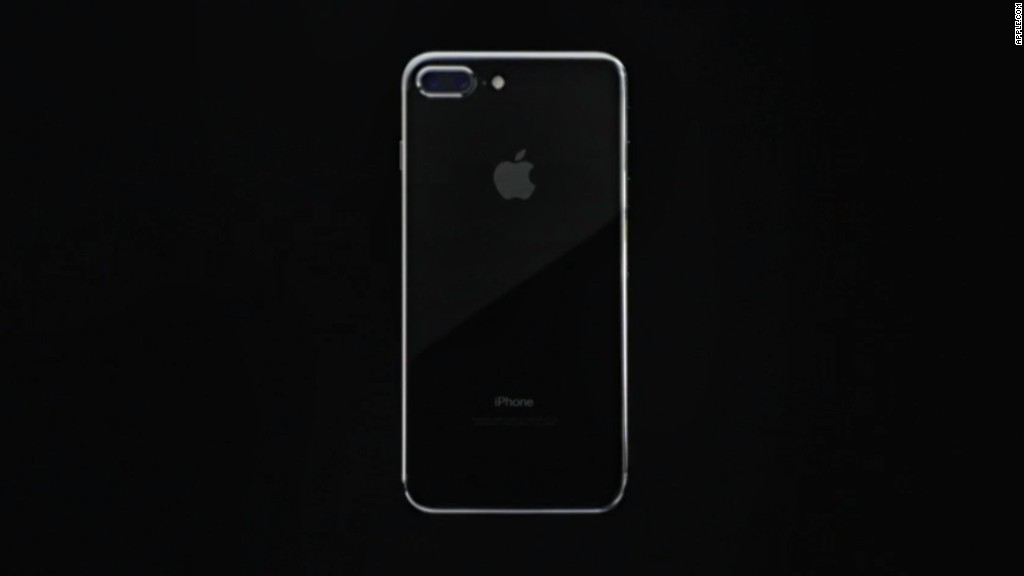 Demand for the iPhone 7 and iPhone 7 Plus appears to be on fire.
T-Mobile (TMUS) and Sprint (S) announced on Tuesday pre-orders for Apple's new phone are up nearly four times from the previous two models, the iPhone 6 and iPhone 6S.
Pre-sales, which began Friday, were the biggest in T-Mobile's history, breaking records for both single-day orders and pre-sales placed in the first four days.
"It's like four times bigger than the iPhone 6 for us at the pre-order stage," T-Mobile CEO John Legere said in a Periscope broadcast on Monday night.
Meanwhile, Sprint highlighted in a press release that pre-orders of the iPhone 7 and iPhone 7 Plus are up more than 375% in the first three pre-sale days, compared to the same period last year.
Both carriers are offering promotions for customers to receive a new free device when you trade in a Samsung Galaxy 7, the iPhone 6, iPhone 6S or other eligible phones.
Related: Shipping delays plague iPhone 7 preorders
Apple has not yet responded to a request for comment. Last week, the company said it would not release its first weekend sales figures this year for the first time in its iPhone history.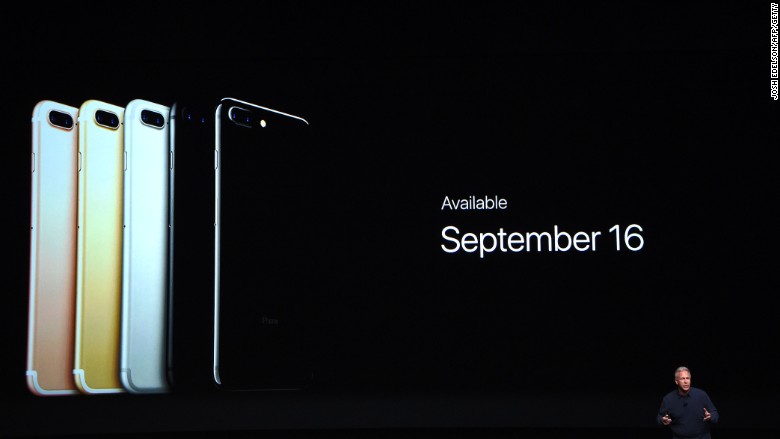 "These initial sales will be governed by supply, not demand, and we have decided that it is no longer a representative metric for our investors and customers," Apple said in a statement.
Overwhelming demand for the two new black colors -- matte black and jet black -- already prompted Apple to push back delivery dates of the model to as late as November.
"We're gonna be moving things out as fast as we can," Legere said in his Periscope live stream.
He added that the matte black color has been the most pre-ordered color.
Related: Hands on with the new Apple devices
The new iPhone 7 and larger iPhone 7 Plus were unveiled last week, alongside a new waterproof Apple Watch, at a press event in San Francisco.
Apple gave each iPhone model a boost in memory -- it retired its 16GB offering; models now start with 32 GB -- a much needed upgrade. The iPhone 7 is now waterproof up to one meter of water. Both phones have also ditched the headphone jack.
The new iPhone 7 and iPhone 7 Plus will be available in stores on Friday, September 16, starting at $649.