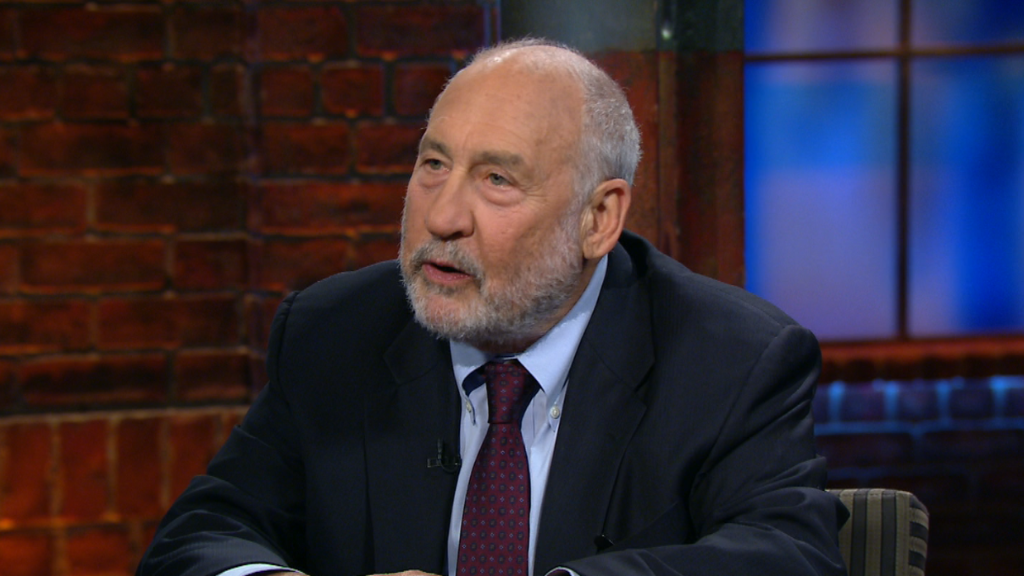 Europe has opened a new battlefront in its war against big U.S. tech, announcing draft rules that could force YouTube and others to pay more money to the music industry.
The European Commission, which administers EU law, has proposed a new Europe-wide copyright law on Wednesday, saying it wants to strengthen the rights of artists and make sure they receive a fair share of the profits made on their work.
If approved, the new rules will force streaming services such as YouTube and Dailymotion to beef up their copyright protection measures by filtering out copyrighted content or paying for its use.
That's a huge step up from the current measures that only require these services to act when notified about a copyright infringement.
The commission said it wants to address the concerns of artists who see the value of their work plummet once it appears on-line for free.
The music industry is nodding in agreement. It has been lobbying for Brussels to step up its pressure on online music and video providers.
"Today's proposal...confirms that user uploaded content services such as YouTube, which are the largest source of on-demand music, should not be able to operate outside normal licensing rules," said Frances Moore, the chief executive of IFPI, an international organization that represents 1,300 record companies.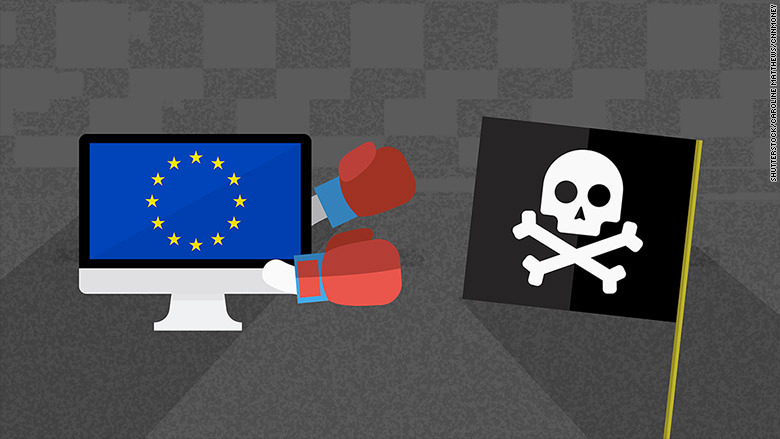 Related: Europe takes on Apple, Facebook, Google and Amazon
But critics say the proposal will hurt Internet freedom in Europe. European Digital Rights, an association which lobbies for digital freedoms, said the proposed reform "panders to a small number of lobbying interests." The group said the new rules would mean filtering all uploads to the Internet in Europe.
Google, which owns YouTube, called the proposal "worrying."
"Today's proposal suggests that works including text, video, images and more must be filtered by online services. This would effectively turn the internet into a place where everything uploaded to the web must be cleared by lawyers before it can find an audience," Caroline Atkinson, Google's vice president, wrote in a blog post.
Related: How a U.S. tipoff led to Apple's $14 billion EU tax bill
The European Commission also wants to give news organizations the right to demand payments from aggregators and search engines who use snippets of their articles and other content.
The commission said the new rules will give journalists and news publishers better control over who can use their content and how it is used.
"I want journalists, publishers and authors to be paid fairly for their work, whether it is made in studios or living rooms, whether it is disseminated offline or online, whether it is published via a copying machine or commercially hyperlinked on the web," European Commission President Jean-Claude Juncker said on Wednesday.
Google said the proposal goes backwards. "It would hurt anyone who writes, reads or shares the news—including the many European startups working with the news sector to build sustainable business models online," Atkinson said.