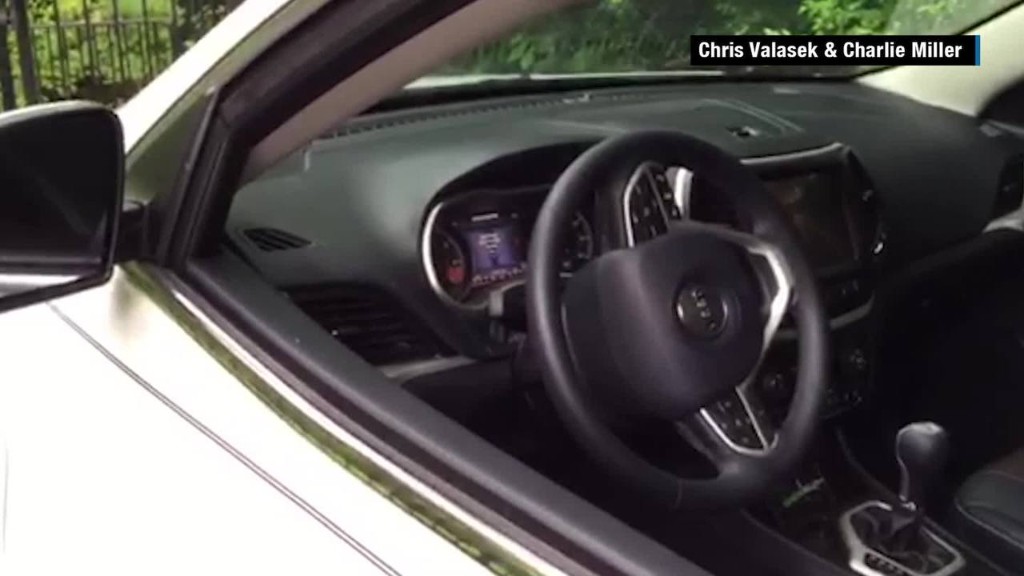 Top Israeli security agents are teaming up with Volkswagen to develop cybersecurity technology for unhackable cars.
Volkswagen (VLKAY) announced Wednesday that it's formed a new firm -- CyMotive Technologies -- with the help of high-level Israeli experts to "develop advanced cybersecurity solutions for next generation connected cars."
The former head of the Israel Security Agency, Yuval Diskin, will lead the operation as chairman.
Diskin is the equivalent of a former director of the FBI -- so he's someone you don't want to mess with. He retired from the top post in 2011 to get into the tech scene.
Another two Israeli experts are joining him to run the new company -- Tsafrir Kats and Tamir Bechor.
Related: Cars can be hacked. What about a plane?
Over the past three years, tech experts have been demonstrating how they can hack into vehicles, which can lead to incredibly dangerous circumstances for drivers.
Last year, Chrysler recalled 1.4 million vehicles after discovering that they could be remotely hacked.
A flaw in several Chrysler models let hackers remotely control them, posing an unprecedented danger for American drivers. Hackers could cut the brakes, shut down the engine, drive it off the road, or make the electronics go haywire.
Creating an unhackable car is especially important as more companies around the world are actively working to develop self-driving cars, taxis, buses and trucks.
Volkmar Tanneberger, a top Volkswagen executive in charge of electronic developments, said the formation of the new company was critical as cars are increasingly connected.
"To enable us to tackle the enormous challenges of the next decade, we need to expand our know-how in cybersecurity in order to systematically advance vehicle cybersecurity for our customers," he said in a statement.