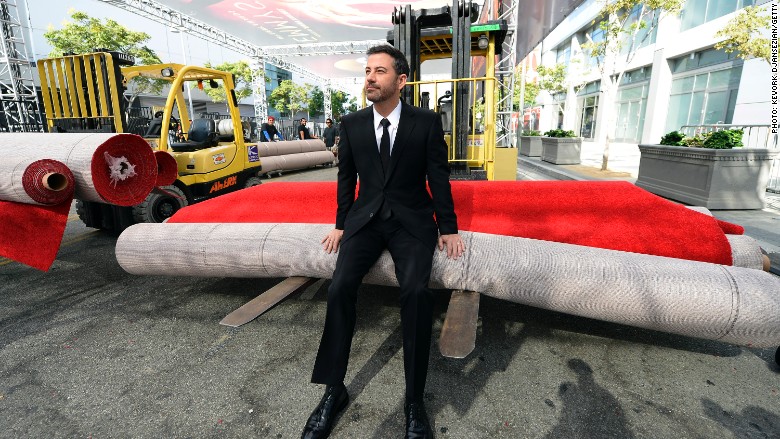 It was TV's biggest night, and no one was watching.
The 68th Annual Primetime Emmys averaged 11.3 million viewers on Sunday night, according to ABC. That makes the broadcast the least-watched Emmys on record, according to Nielsen data.
Ratings for the awards show, which was hosted by late night host Jimmy Kimmel, were down from last year's 11.9 million, which had until now been the least-watched Emmy Awards.
However, roughly 26 million people tuned in to some portion of the telecast, according to Nielsen data.
The show's ratings were down dramatically from 2013, when it was broadcast on CBS to an average of 17.7 million viewers, its peak for the last 10 years.
The Emmys couldn't bring in a bigger audience despite one of the most popular shows on TV, HBO's "Game of Thrones," taking home the award for Outstanding Drama Series and the much talked about "The People v. O.J. Simpson: American Crime Story" winning for Outstanding Limited Series.
Related: Emmys 2016: The winners
The broadcast did have to compete with ratings juggernaut "Sunday Night Football," which pitted the Green Bay Packers against their arch rival, the Minnesota Vikings, on NBC. That game averaged 22.8 million viewers according to NBC. The Emmys almost always go up against the NFL, though, so that can't fully explain the drop-off.
The show itself brought in positive reviews from critics who were pleased with its showcase of variety and diversity. Critics were also pleased with Kimmel's performance as host.