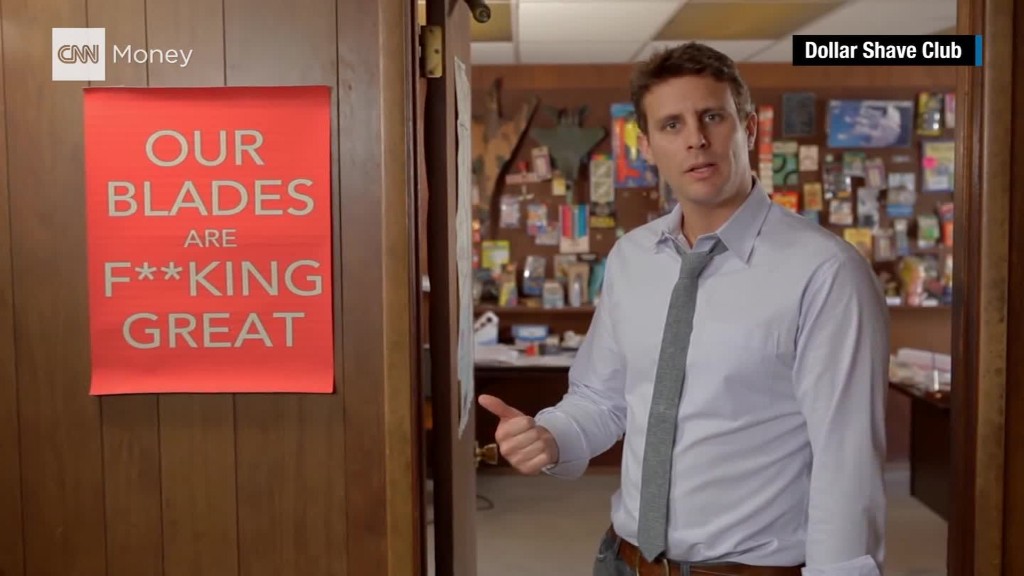 Unilever is getting greener.
The company announced on Monday that it will buy Seventh Generation, the 28-year-old company behind a slew of eco-friendly household products.
Unilever (UL), the parent company to brands like Dove, Axe and Vaseline, has also been looking to possibly purchase Jessica Alba's startup, Honest Company. Honest Company, much like Seventh Generation, sells nontoxic products ranging from diapers to cleaning supplies.
It's unclear what Unilever's purchase of Seventh Generation means for a potential acquisition of Honest Company.
Seventh Generation CEO John Replogle told CNNMoney that Honest Company is a "frenemy" to his firm.
"We're in the same space. We have a lot of the same shared values," he said.
He didn't rule out the possibility of the two companies being under Unilever's umbrella one day, but said he had no comment on speculation regarding the two companies.
"If ultimately what we do is serve the consumer, both of us working together, we do feel that that is the greater good," he said. "We don't think of them as a classic competitor."
Related: Unilever looks to buy Jessica Alba's Honest Company
Seventh Generation, which is based in Vermont and will remain there, has 170 employees. According to Unilever's announcement about the acquisition, Seventh Generation generated more than $200 million in revenue in 2015.
The terms of the deal were not disclosed, but Fortune reported on Monday that Unilever could be paying between $600 million and $700 million in cash for Seventh Generation. Replogle wouldn't confirm or deny the report but touted the benefits of selling the firm to a global company.
"We just think this is a perfect next stage for the expansion and reach of our mission," he said. "This allows us to think much bigger and broader, to go from millions to reaching billions of consumers around the globe. This gives us a megaphone."
Replogle said the company first started exploratory talks with Unilever about six months ago. In the announcement, Unilever said the acquisition "will help us meet rising demand for high-quality products with a purpose."
Unilever seems to be on a buying spree. In July, it acquired another well-known startup, Dollar Shave Club.
Unilever declined CNNMoney's request for comment.