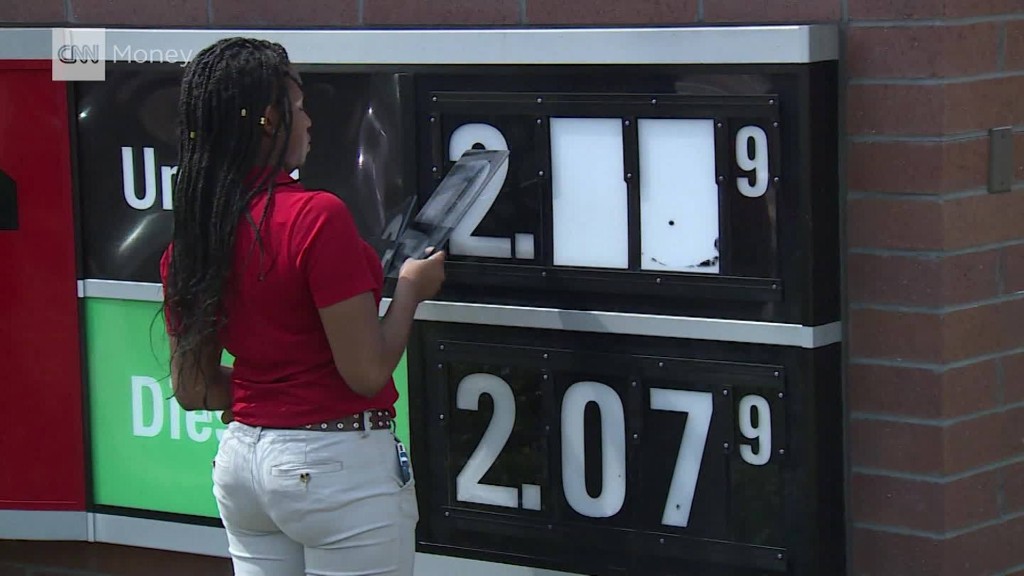 The broken gasoline pipeline that's caused shortages and price spikes in the Southeast is just days away from resuming normal operations.
The company, Colonial Pipeline, said Tuesday it's completed a 500-foot bypass to carry gasoline around the broken portion of the pipeline. It's currently conducting tests to make sure that the repair will work.
If it does, Colonial expects to start sending gasoline through the pipeline by Wednesday. It will then take several days for the fuel delivery supply chain to return to normal. The company said it has 700 employees and contractors working on the site.
The pipeline carries gas and other refined products such as jet fuel from refineries in the Houston area all the way to New Jersey. The leak's impact has been particularly severe in six Southeastern states that rely on the pipeline for a significant portion of their gasoline.
Related: Gas prices spike as fuel shortages hit Southeast
Prices in those states - Alabama, Georgia, North Carolina, South Carolina, Tennessee and Virginia -- have spiked by as much as 20 cents since the weekend. Those states have have declared emergencies and relaxed restrictions on fuel transportation due to shortage.
The leak occurred on Sept. 9 in a rural area south of Birmingham, Alabama, on a portion of the pipeline that's 53 years old. Most of the pipeline was built in either the 1960s or 1970s, according to federal records.