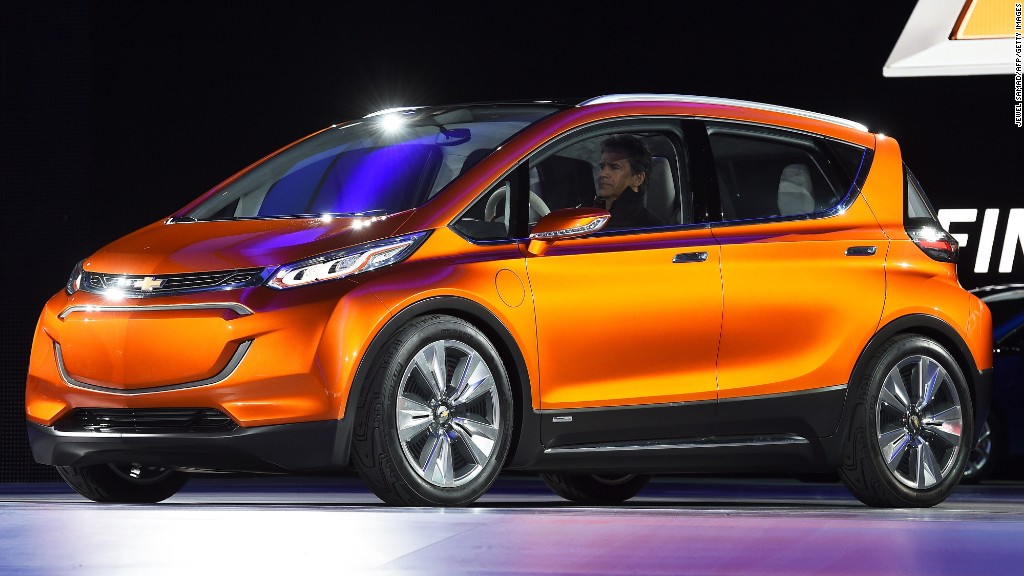 The Chevrolet Bolt is strategically priced to come in just under $30,000 -- sort of.
General Motors announced that its new all-electric car will cost $37,495. There's a $7,500 federal credit for purchasing an electric vehicle, which means the Bolt will slide in right under the $30,000 mark.
"Value is a hallmark for Chevrolet, and the pricing of the Bolt EV proves we're serious about delivering the first affordable EV with plenty of range for our customers," said Alan Batey, president of GM North America and leader of Global Chevrolet.
GM recently announced that the driving range of the Bolt on a full charge will be 238 miles. That's more than the 215 miles for Tesla's (TSLA) similarly priced Model 3 electric car. Tesla has said that the Model 3 will cost around $35,000, though, which would make it slightly cheaper than the Bolt.
But federal tax credits for a given manufacturer run out after that manufacturer sells a certain number of qualifying vehicles. According to industry analysts, Tesla is likely to run out of tax credits before GM. Once that happens, it could give GM a big advantage.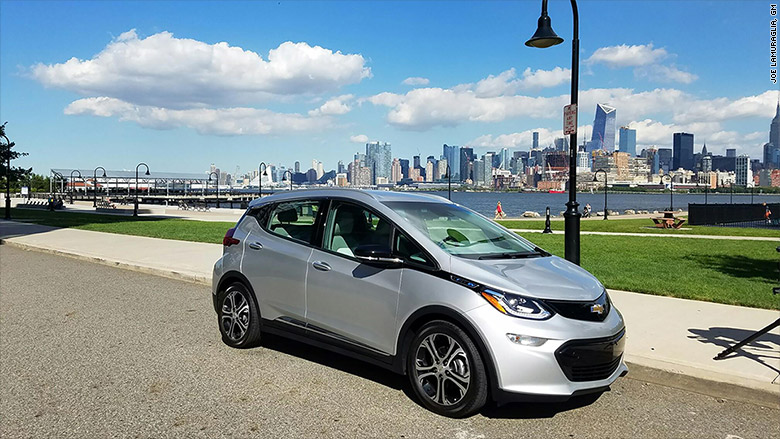 Tesla has already received hundreds of thousands of pre-orders for the Model 3, but it's not expected to actually go into production until some time next year. The Chevy Bolt is expected to be available later this year.
While the Bolt's name is very similar to that of another GM (GM) plug-in car, the Chevrolet Volt, the two cars operate very differently. While the Volt can go over 50 miles on a charge, it has a gasoline engine to generate power for longer drives. The Bolt is purely electric.
The Bolt is powered by a 200 horsepower electric motor, which will enable it to go from zero to 60 in under seven seconds, which is quick for a small car. It's top speed will be about 91 miles per hour.