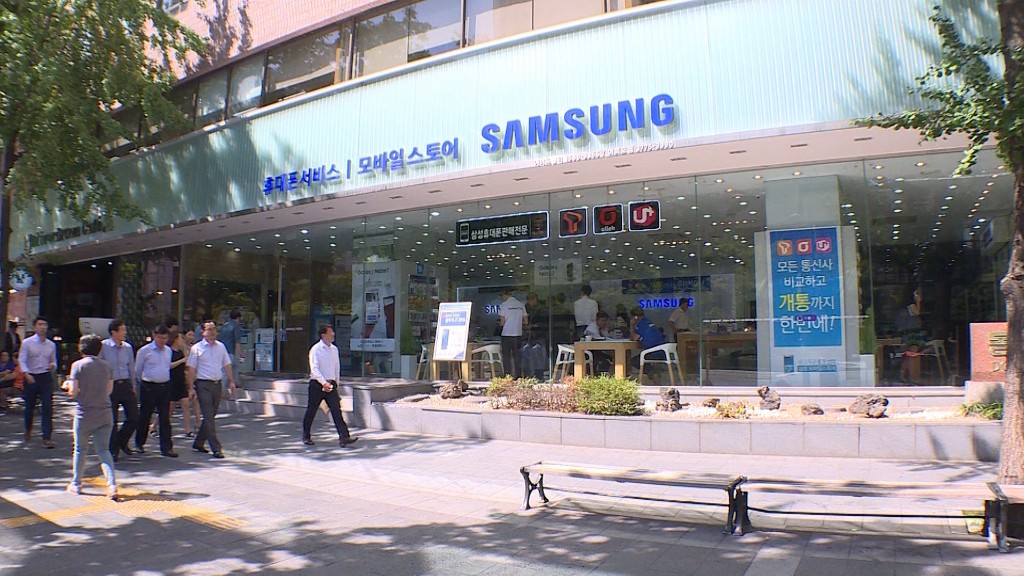 Samsung is facing a new challenge to its reputation after reports of Galaxy Note 7 fires in China, a market that was not included in its sweeping recall of the flawed smartphone.
The reports claim that at least two Note 7s have caught fire in China, which is the world's largest smartphone market and a key battleground for Samsung.
Samsung has rebutted at least one of the reports, saying Monday that it had conducted a "detailed analysis" of a Note 7 that was reported to have caught fire and found that the damage was caused by an external heat source rather than the device's battery. The phone's owner drew media attention in China by posting photos of the charred phone online.
Another Note 7 fire was reported Monday, according to Chinese state media. Samsung didn't immediately respond to a request for comment on that incident.
Related: Samsung begins exchanging Note 7 phones in South Korea
When it announced the massive Note 7 recall on Sept. 2, Samsung said the Chinese market wasn't affected because the batteries in the phones sold there came from a different supplier than the fire-prone ones.
But a Chinese regulator last week announced the recall of more than 1,800 Note 7 phones with potentially problematic batteries that had been sold in China before the official release.
Now, the world's largest smartphone maker is facing claims that it's not treating Chinese customers fairly.
The website of Global Times, a tabloid newspaper affiliated with the ruling Communist Party, published two articles criticizing Samsung on Tuesday. One cited an expert as saying that Samsung should explain how the Note 7 batteries in the Chinese market differ from those in the rest of the world.
Fang Xindong, director of the International Internet Research Institute at Shantou University, accused Samsung of "double standards" in China compared with Western countries.
Related: Galaxy Note 7 replacements coming Wednesday in U.S.
In its statement Monday, Samsung said it "remains committed to researching and designing products and services that meet Chinese customers' demands, thus providing the best product experience for Chinese consumers."
But some people on Chinese social media expressed skepticism. In response to the Samsung statement on the Twitter-like platform Weibo, the user deemster_kyle accused the company of "playing a dirty trick in China."
Samsung began exchanging customers' Note 7 phones for new ones in its home market of South Korea on Monday. In the U.S., the replacement program is due to start Wednesday.
The company said the battery problem had been found in a tiny fraction of Note 7 phones but it was replacing all those with the potentially faulty batteries "because our customers' safety is an absolute priority."
Aviation authorities around the world have warned Note 7 owners not to use or charge the phones on planes.
-- Paula Hancocks and Nanlin Fang contributed to this report.