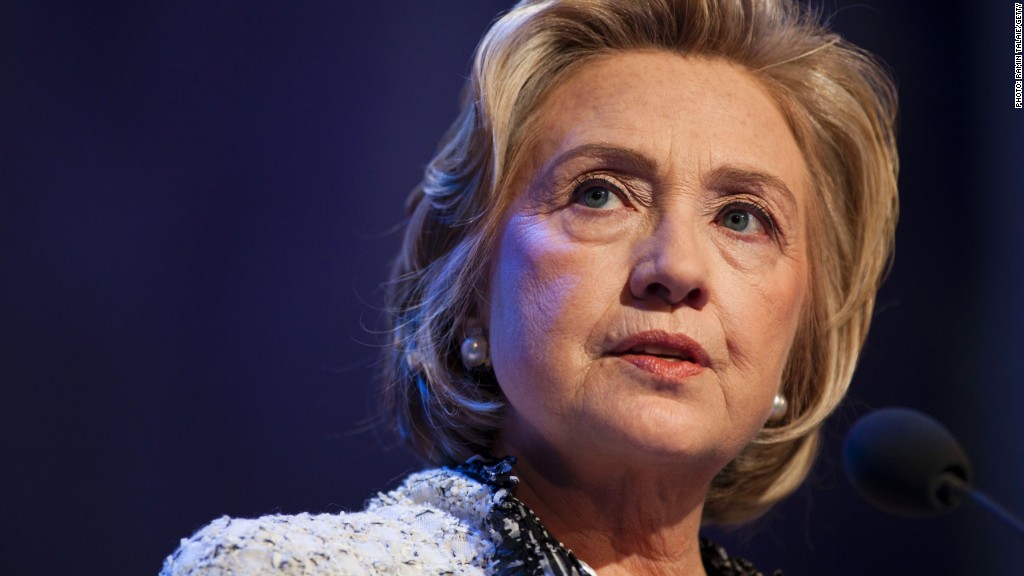 Leon Cooperman, a billionaire investor and hedge fund manager, was charged on Wednesday with insider trading by the SEC.
Cooperman and his firm Omega Advisors were charged with using non-public information he learned from a corporate executive about a 2010 energy deal.
According to the SEC, Cooperman generated "substantial illicit profits" by purchasing stocks, options and bonds in Atlas Pipeline Partners in advance of the company's sale of a natural gas processing facility.
Atlas stock soared by 31% once the deal was announced publicly eight days after Cooperman learned of it, the SEC complaint says.
Andrew Ceresney, director of the SEC's division of enforcement, said Cooperman "took advantage of other investors who did not have this information."
"We have done nothing wrong and categorically deny" the SEC's allegations, Cooperman said in a letter sent to investors on Wednesday, that was obtained by CNNMoney.
Cooperman, who is 73 years old, said he is "highly disappointed" with the SEC's decision and insisted that the trading in question was not indicative of someone trying to "reap profits from inside information."
Cooperman, who Forbes says is worth just over $3 billion, is one of the biggest and most respected names in the hedge fund world. The South Bronx native was the son of a plumber and the first in his family to attend college. After more than two decades at Goldman Sachs (GS), he struck out on his own by launching Omega in the early 1990s.
Related: The part is over for hedge funds
In 2010, Cooperman promised to give away most of his fortune by signing Warren Buffett's "Giving Pledge." He cited a "moral imperative to give others the opportunity to pursue the American Dream."
The Atlas transaction Cooperman is now in trouble for was a big deal for the pipeline company. It gave Atlas the resources it needed to pay down debt, thus making it a more attractive investment.
According to the SEC complaint, Cooperman spoke with an Atlas executive for about seven minutes on July 20, 2010. Minutes later, Cooperman placed a call telling an Omega consultant that he learned Atlas planned to sell the Elk City facility for $650 million and discussed how the stock price would react, the complaint said.
That same day, according to the SEC, Cooperman and Omega purchased: nearly 62,000 shares of Atlas stock; a large sum of Atlas options that would be profitable if the stock rose; and $50,000 of Atlas bonds.
After running an analysis on how the deal would impact Atlas securities, Cooperman and Omega purchased even more options and bonds in the days that followed, the SEC said.
The SEC's complaint, filed in federal court on Wednesday, seeks to recoup ill-gotten gains plus interest and penalties. After a 2015 deal, Atlas Pipeline's name changed to Targa (TRGP).
Last year, Cooperman got defensive over what he described as Hillary Clinton "crapping" all over the hedge fund industry.
"I have nothing to apologize for. I've made a lot of money. I'm giving it all back to society," Cooperman told CNNMoney's Cristina Alesci at the time.
--CNNMoney's Cristina Alesci contributed to this report.