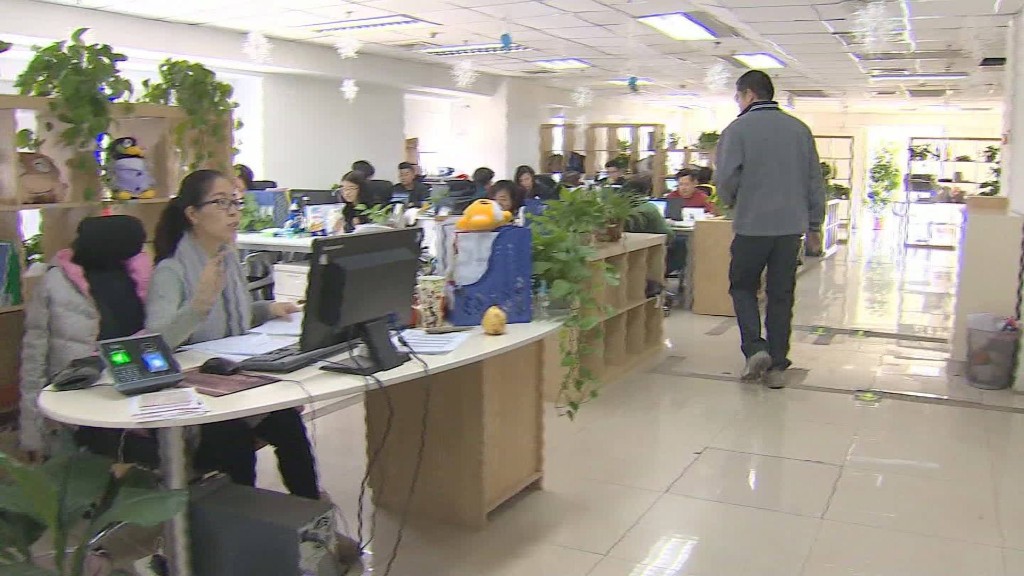 It's the biggest initial public offering of 2016, and the largest since Alibaba sold shares in 2014.
China's state-owned Postal Savings Bank is set to debut on the Hong Kong Stock Exchange next week after raising $7.4 billion in its IPO on Wednesday.
Established in 2007, PSBC has more branches and customers than any other bank in China -- serving just over half a billion people, or more than a third of the population.
The bank priced each share at 4.76 Hong Kong dollars ($0.61), according to a source that coordinated the sale. That was at the lower end of the bank's forecast, but still makes it the biggest share sale since Alibaba (BABA) went public.
The price also values the bank at about $49 billion, just slightly less than Switzerland's UBS (UBS).
Postal Savings Bank of China (PSBC) wouldn't comment on the sale due to regulations requiring it to stay quiet about the issue until next week. It was offering 15% of the bank to investors.
Related: Time to dump Wells Fargo and bank stocks?
Its impressive reach across the country is based on over 40,000 outlets, mainly inside post offices operated by the China Post Group, the bank's owner.
In its IPO filing, the bank said it expected to "significantly benefit from the opportunities brought by China's ongoing economic transformation."
China is trying to generate more growth from consumers after decades of relying on investment and manufacturing exports to drive activity, but the transition has led to a slowdown.
The economy grew by 6.7% in the second quarter, compared to the same period last year, the slowest rate of quarterly growth in seven years.
As China has slowed, PSBC has also reported slower profit growth. Net profit grew by 10% in 2014, but by only 7% last year.
Related: Is global trade suffering from 'cardiac arrest'?
About 77% of the shares on offer were bought by Chinese investment firms that have promised not to sell their holdings for at least six months after the IPO.
This is likely to mean lower trading volumes in the stock initially, and then there could be a rush of shares into the market once the lockup period expires.
-- CNN's Serenitie Wang contributed to this report.