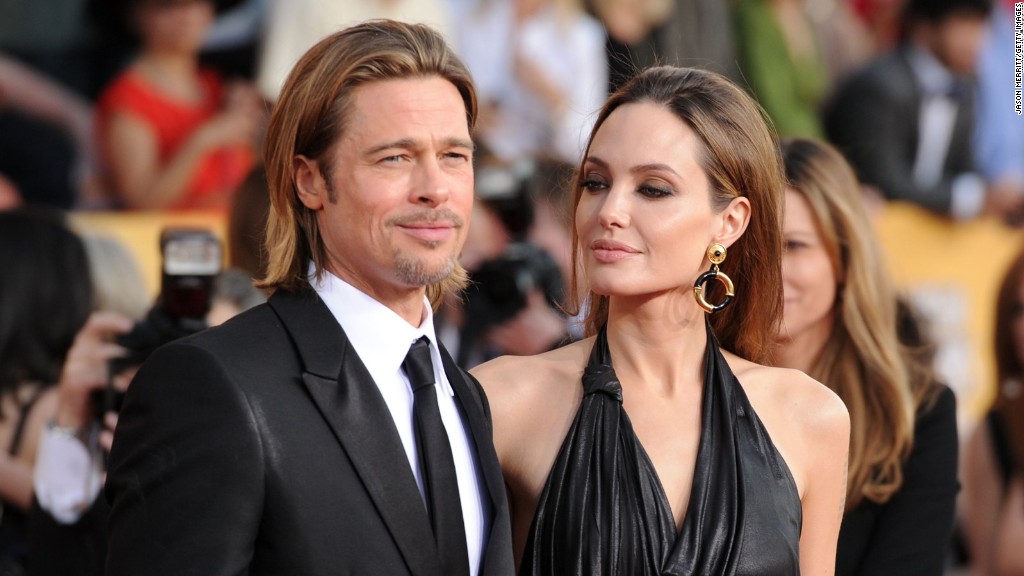 Brad Pitt and Angelina Jolie's divorce is such big news that People Magazine is publishing not one but two editions this week, CNNMoney has learned.
The celebrity magazine, owned by Time Inc. (TIME), released its regularly scheduled issue, which features Michael Strahan on the cover, on Wednesday. The news of Brangelina's split broke too late for them to stop the presses on that issue, a spokesperson for the magazine told CNNMoney.
But the story of Pitt and Jolie's divorce was massive enough in the celebrity world that People rushed next week's issue to press this week.
"We will have 2 print editions this week," the spokesperson confirmed. The cover will feature Pitt and Jolie, but the issue as a whole will not be devoted to them.
Related: Celebrity magazines miss out on Brangelina split
The new issue went to print Wednesday morning and will make it just in time to hit newsstands across the country by Friday.
Us Weekly faced the same problem, as it went to print with a non-Brangelina cover Monday night. InTouch did have the divorce on its cover, but that issue actually came out last week, ahead of Jolie's divorce filing.