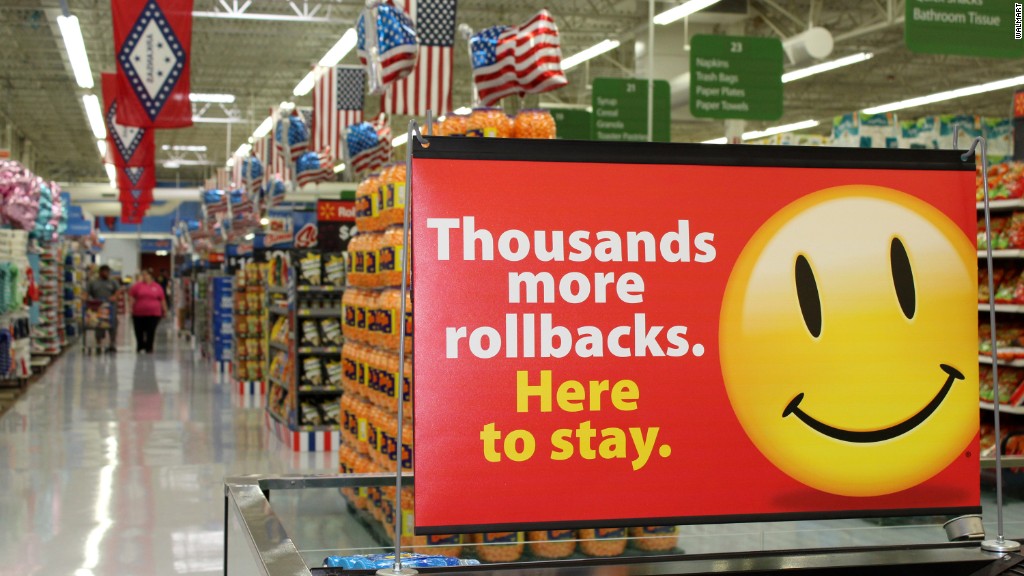 Walmart handed out cash bonuses of up to $500 to almost a million workers.
The quarterly bonuses went to workers at about 99% of its stores in the United States for meeting targets for sales, profit and "customer experience," which includes cleanliness and checkout time, company spokesman Kory Lundberg said Wednesday.
The payouts are part of a $2.7 billion incentive plan launched last year, when Walmart also raised its minimum wage to $9 an hour.
"The business plan is starting to work," Lundberg said. "Customers are starting to notice a difference when they come into the stores to do shopping."
In all, Walmart (WMT) awarded about $200 million in second-quarter bonuses to 932,000 hourly store employees. Walmart profits and sales for the quarter topped forecasts. Sales in the U.S. rose 3%, and earnings per share jumped 12%.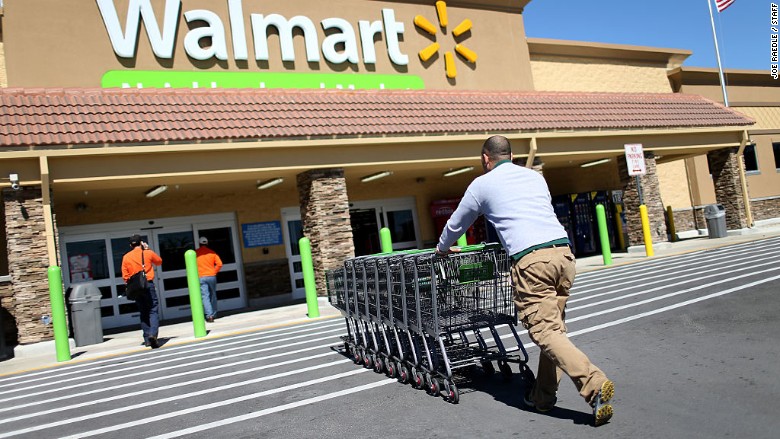 Related: Walmart buying Jet.com to rival Amazon
The number of employees who received bonuses rose from 880,000 in the same quarter last year. As recently as two years ago, only 76% of stores were awarded bonuses for meeting targets, Lundberg said.
Walmart has about 4,600 stores and 1.5 million employees in the U.S. That includes employees outside stores, like truck drivers and distribution center workers, and employees of Sam's Club.
The bonuses were announced days after Walmart said it would cut 7,000 jobs, though the company said it would try to move the workers to other stores.