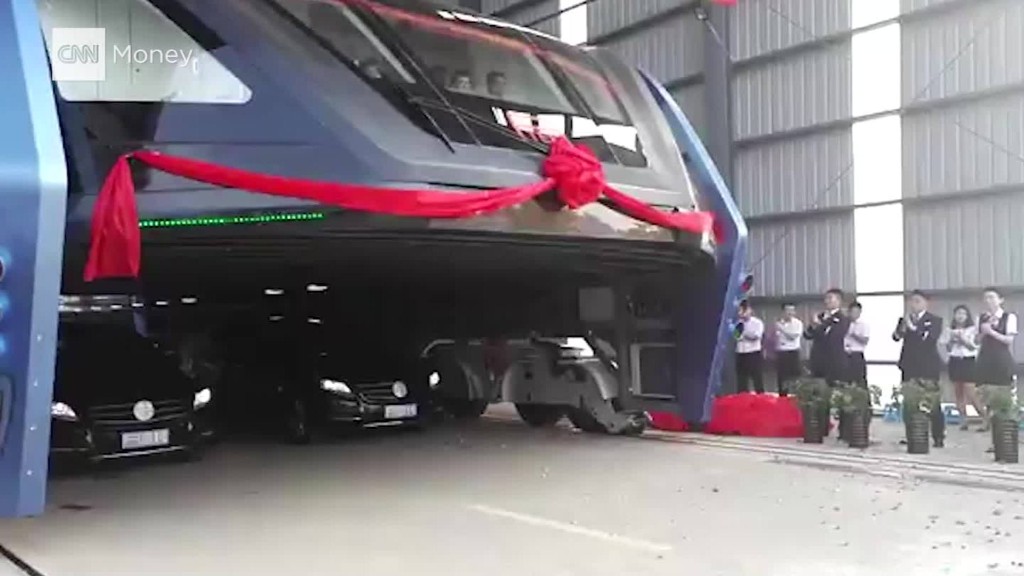 Here's a way to double the incomes of those in underserved communities: Get them a seat on a bus.
The concept comes from four students at Indiana's Earlham College -- and they just won $1 million for it.
The cofounders of Magic Bus -- Iman Cooper, Sonia Kabra, Wyclife Omondi and Leslie Ossete -- beat out four other startup finalists in the Hult Prize competition, an annual contest that challenges students to tackle a pressing global problem. Magic Bus was one of 25,000 entries looking for a solution to double the income of people in crowded, underserved urban spaces.
Magic Bus used Nairobi, Kenya, as its test case.
"Nairobi has the 4th highest commuter pain point in the world," said Cooper. "That means it's among the worst cities for easily getting from place to place, frustration levels are high, traffic jams are frequent and commuting fares are inconsistent."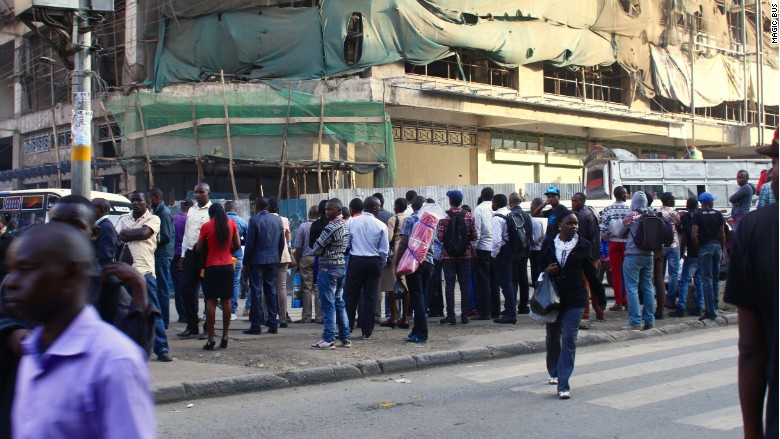 There are 2.5 million people in Nairobi who live in slums, 70% of whom rely on the city's ad-hoc bus system.
The bus system has 20,000 private buses, called Matatus, which seat between 33 to 45 people. Fares range between 50 cents to $1.50 per trip.
Commuters sometimes wait up to two hours for a bus. Even then you might not get in if it's overcrowded.
It's not just inconvenient -- it can take a serious toll on people.
"The loss of productivity is staggering and a daily wage worker can lose half of their daily income," said Cooper.
Magic Bus wants to use tech to fix this unreliable system.
Related: From recycled houses to solar-powered fridges: 5 tech startups changing the world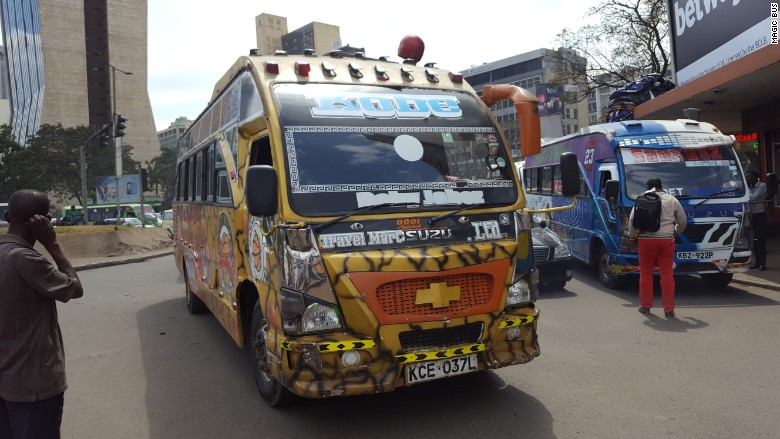 Magic Bus lets riders pre-book their bus tickets using basic mobile phones -- it's SMS based, so doesn't even require an internet connection.
"80% of Kenyans own phones and more than half frequently use SMS texting," said Cooper.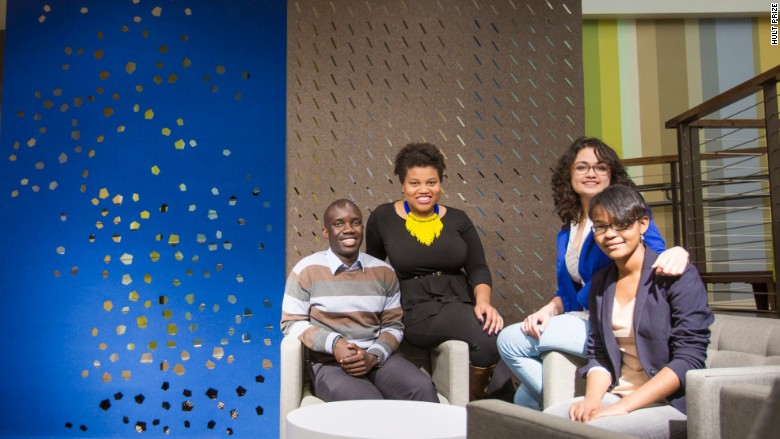 It uses existing bus networks and integrates mobile payments through the country's popular system called M-PESA.
"Kenyans already use M-PESA for paying for their groceries, their bills and other services. We've made Magic Bus another cashless payment service for them if they don't have cash on hand," said Cooper.
Using SMS, riders can also find out how far away a bus is and the exact fare.
Magic Bus ultimately wants to standardize prices for peak and off-peak hours to make bus commutes more affordable.
Related: This device can diagnose malaria in 5 seconds
In June, the team conducted a nine-week pilot of Magic Bus outside of Nairobi with a local Matatu bus owner.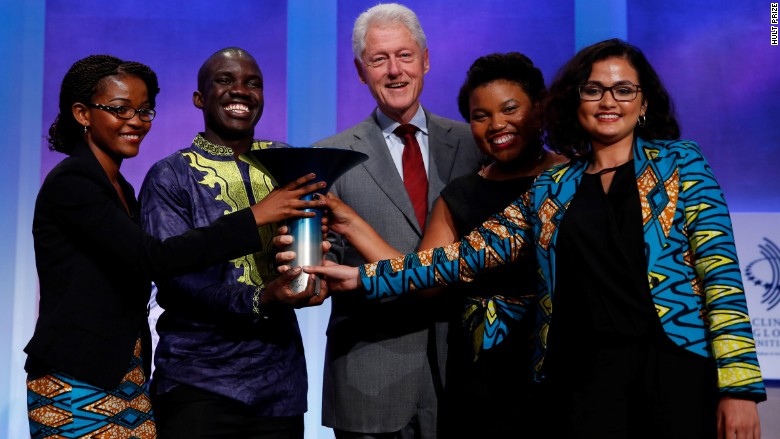 The startup hired volunteers to educate commuters. Bus operators were given tablets that connected them to the Magic Bus platform, which let them map out more efficient routes.
The pilot yielded encouraging results.
More than 2,000 people tried Magic Bus and 73% used it more than three times in one week. "We sold over 5,000 bus tickets through our platform," said Cooper.
A survey of 1,000 passengers found that one in four saved an hour per trip.
"For some workers, this led to increasing their income by $1 a day," she said.
Related: The company turning 4 billion plastic bottles into clothes
The startup now wants to expand the program across Kenya -- and by the second year, Cooper expects to be in 11 African cities.
What does the win mean for Cooper and her team?
"For millions of people, reliable transportation is often the first test toward accessing good, services, jobs and education," she said. "We shouldn't overlook improving transportation because it can have meaningful impact on society."