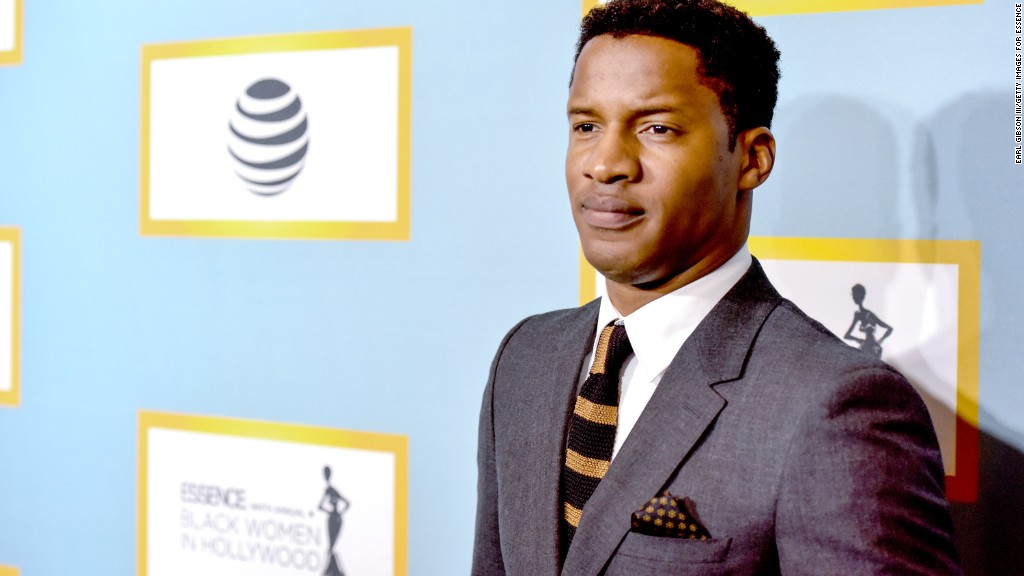 "Birth of a Nation"'s Oscar chances might be in question, but director and star Nate Parker says he has his eye on change not accolades.
Asked at the movie's Wednesday premiere if the media storm over his past trial and acquittal for rape has impacted his film's awards chances, Parker said he tries "not to think about those things." Instead, "I try to think about the potential impact the film can have."
"You know at some point, you put a film out, and you say if I've done my job and the 400 people that have worked on this film [have] done our job, then people will walk out of this feeling activated, feeling like there's a call to action, feeling like they're significant in creating the kind of change we want to see for our children and our children's children," he told CNN.
RELATED: 'Birth of a Nation' is bigger than Nate Parker
Following its premiere and record-breaking acquisition during the Sundance Film Festival earlier this year, "Birth of a Nation" was positioned to become the one to beat during awards season. In the film Parker plays Nat Turner, the man who led an infamous slave rebellion in 1831.
But during the summer, Parker's personal history dominated the conversation and may have damaged its award chances.
Parker and his co-writer on the film, Jean Celestin, were charged with rape in 1999 while they were students at Penn State University. Parker was acquitted. Celestin was convicted, but it was later overturned on appeal.
Variety revealed in August that Parker's accuser had committed suicide in 2012. In a Facebook post after the revelation, Parker said the news left him "devastated."
As the controversy bubbled, the American Film Institute canceled a screening and one notable film blog said they would not be reviewing the film.
To those hesitant to support the film in light of his past, Parker said he would emphasize that the film "is extremely important" and relevant to the conversations about race and racism happening in the country.
"I think this film offers something in that arena -- something where we can look at and say, 'Okay, how do we deal with injustice?' And I say we deal with it head on. You know, not turn our head toward injustice," he said.
Parker added: "Look at the current climate we're in. Look at the last 24 hours, 48 hours in this country. We're desperate for solutions, and as an artist, I'm just trying to offer myself and offer my art as something that can create solutions."
Gabrielle Union, one of the stars of the film, says she hopes audiences "give us a chance."
"If you understand how systematic oppression has held so many people down for so long, and you want some inspiration, this film is for you. If you don't quite understand what the folks with 'Black Lives Matter' what we're doing, this film is for you," she said.
Union, a rape survivor, wrote a stirring essay earlier this month for the Los Angeles Times in which she addressed the controversy surrounding her director.
"Birth of a Nation" opens in theaters on October 7.