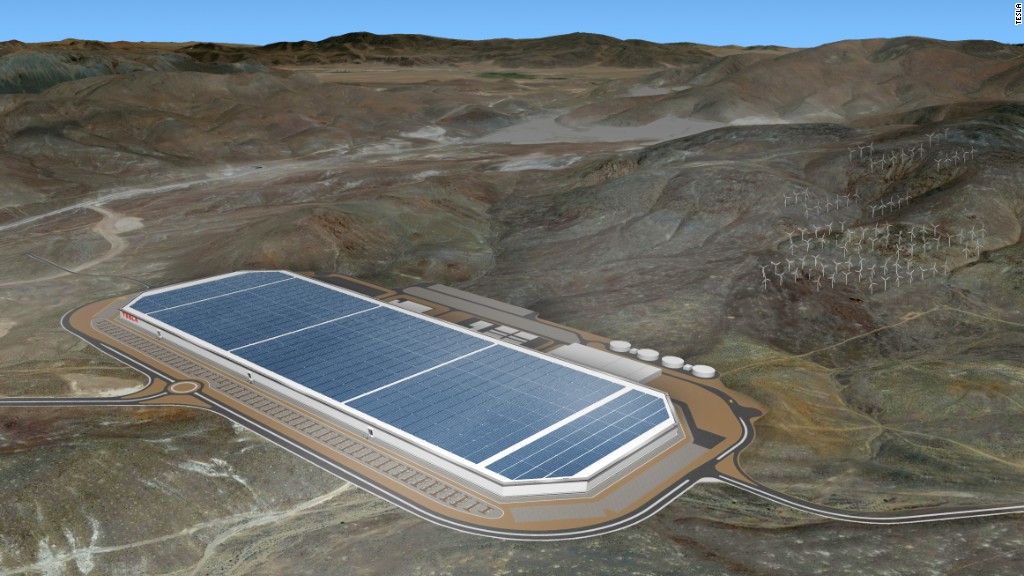 Tesla is going to court in an effort to break into Michigan, home turf of the Big Three automakers.
The upstart electric car company filed a federal lawsuit Thursday challenging the state's denial of its proposal to sell cars at a company-owned store.
Michigan and other states have laws governing independently-owned car dealerships, which is how GM (GM), Ford (F) and all other established automakers sell cars to consumers. But CEO Elon Musk has insisted that Tesla needs to have company-owned stores rather than independent dealers. He argues that if Tesla had to use independent dealers, its cars would get short shrift from the dealers' sales people who also sell gas powered cars.
So far Tesla (TSLA) has won its battle to have company owned stores in 23 states and Washington, DC, as well as 20 foreign companies. But Michigan is one of four states which has blocked Tesla from opening stores. The others are Utah, Texas and Connecticut.
Related: Tesla says autopilot upgrade would have saved life of crash victim
Tesla said it would rather have changed the Michigan law than gone to court, but said the power of the automakers in Michigan has stopped that from happening.
"The leadership of the Michigan legislature recently informed Tesla that it will not even hold a hearing to debate the issue," said a statement from Tesla. "As one leading legislator told Tesla, 'The local auto dealers do not want you here. The local manufacturers do not want you here. So you're not going to be here.'"
Related: New Tesla software to prevent hot cars deaths
"Giving auto dealers a monopoly on car sales benefits them, but harms consumers," said Tesla.
An auto dealership group argues that having independent-owned dealerships provides a level of protection for car buyers, especially should an automaker go out of business. And they argue that it provides competition for buyers that's not available if buyers can only buy directly from the automaker.
A spokesman for Michigan Gov. Rick Snyder, one of the defendants in the suit, declined any comment on Tesla's legal action.