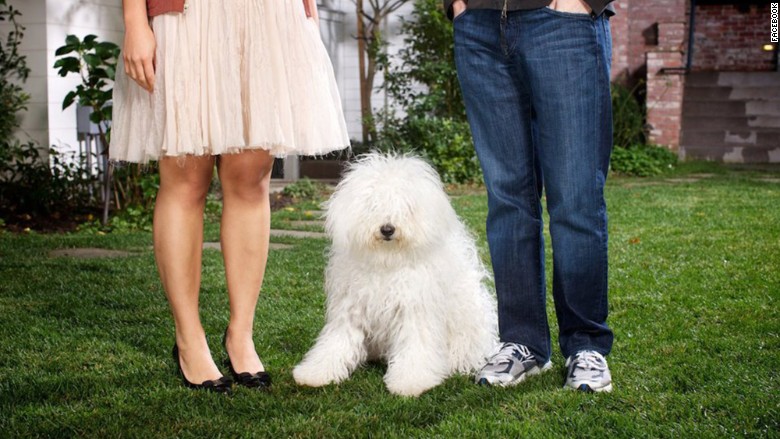 Mark Zuckerberg's dog Beast may have more than 2 million followers on Facebook, but he's apparently in need of a little more attention at home.
The Facebook (FB) CEO's Puli sheepdog is still getting used to sharing the spotlight with baby Max, Zuckerberg's 10-month-old daughter.
"Beast is moping a little bit," Dr. Priscilla Chan, Zuckerberg's wife, laughed as she told NBC's "Today" show. "But he loves her too. He just realizes that it's not all about him."
The couple welcomed Beast to the family five years ago. Beast became a star on Facebook after his parents shared photos of him on their own pages and then via a dedicated page.
As Chan's due date grew close last year, Beast knew things were about to change. Zuckerberg posted a picture of the dog, with a suspecting expression, among some baby gear.
"Here's a photo of Beast with our baby seat," Zuckerberg said. "I think he knows something's up."
Related: A look at Beast through the years
Chan's interview on Thursday was the second time she's appeared on television -- her first was also with "Today" two years ago. She's tried to keep a low profile over time, but that's become increasingly harder to do.
In addition to being a pediatrician, Chan is cofounder and CEO of a new non-profit private school in East Palo Alto, California. She also helps run the Chan Zuckerberg Initiative, a fund that helps nonprofits "advance human potential and promote equality."
On Wednesday, the organization announced it would invest $3 billion over 10 years to help cure all diseases by the end of the century.
"We want to build a future in which our children can live long and rewarding lives," Chan said.
Considering how busy the couple stays, Beast may have more mopey days ahead.