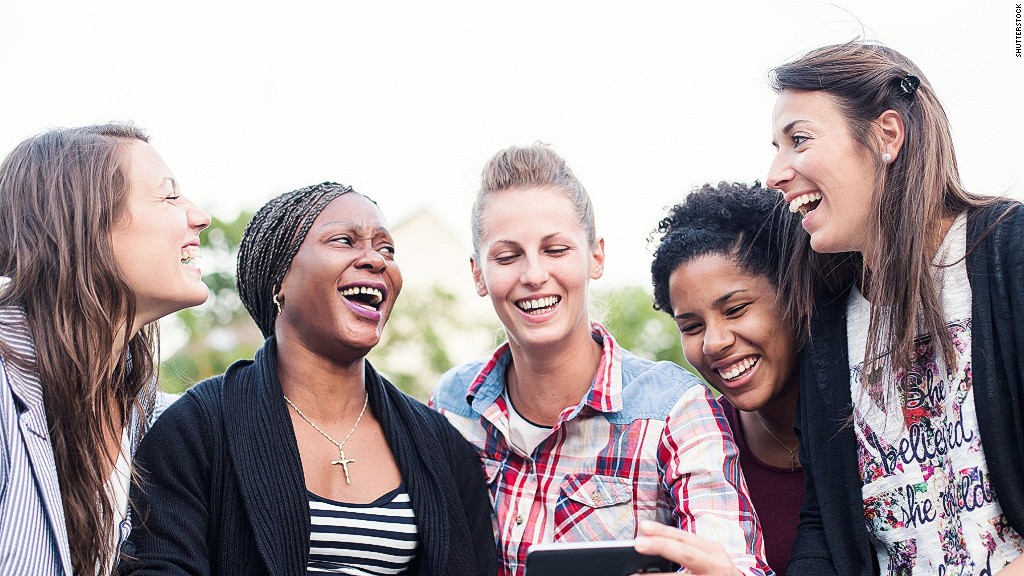 Employers have a problem with new recruits.
Managers are reporting a rising number of cases of newly hired grads and young workers becoming easily discouraged in the office. When things get tough, they sometimes even call their parents for advice.
Recruitment experts say young workers often lack the ability to recover from setbacks and persist in the face of challenges. Some call it grit, others resilience.
"I think they haven't experienced enough adversity to have built up the competence of resilience," said Armin McCrea-Dastur, a top HR director at Danone (DANOY) in North America.
Alison Heron, who sets graduate recruitment strategy at pharmaceutical giant GlaxoSmithKline (GSK), says many young people lack resilience because they have become too reliant on their parents for help and guidance.
University staff are worried too. They say helicopter parenting and shortcomings in education have given rise to a generation that is less likely to persevere.
What's changed?
"I do believe that lack of resilience is related to our culture of instant rewards for the smallest accomplishment, not setting the bar high enough for our children, and giving high praise no matter what level of achievement," said David Halek, director of employer relations at Yale University.
"This false sense of achievement in the protective bubble of the home has led to an inability by some young adults to tolerate small setbacks in the real world," he added.
Related: Do you have good work-life balance?
Others point the finger at rigid scheduling in universities. They say it does a disservice to young people who feel out of their depth when thrown into less structured workplaces.
Some young people try to plan their careers in the same way they organize their course schedules. But real life often doesn't work like that.
Some universities have already recognized the scale of the problem, and are changing tack as a result.
The Georgia Institute of Technology overhauled its career programs this year. "We are teaching students not just how to get work, but how work works," said Michelle Tullier, executive director at the institute's career center.
"It's actually smart these days not to plan too rigidly," she told CNNMoney. "If we can provide career education to help them see that life is much more happenstance than planned, that should make setbacks easier to deal with."
How to build resilience
Brandon Busteed, executive director at Gallup's education and workforce development division, says students can increase their resilience by:
Finding a mentor
Working on a long term project
Getting some work experience that's relevant to their coursework
A mentor is crucial because they can guide students through rough patches, which teaches them how to cope in the face of challenges, Busteed said. Furthermore, projects and relevant work experience give students a taste of what the 'real world' is all about.
A Gallup survey of 60,000 recent grads found that these three experiences led to improved well-being, workplace engagement and resilience levels in the workplace.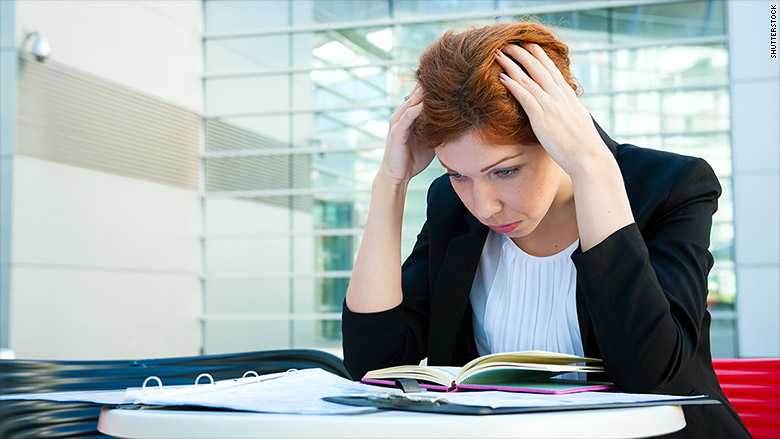 For those already working, taking the time to review performance on a weekly basis can make a big difference, says Gemma Roberts, who runs the U.K. career coaching service, Kona Coaching.
"A top tip is the review, refine, repeat method," she said.
Different expectations
Not all experts are so down on Millennials.
The head of Deloitte's global consulting business, Jim Moffatt, says young workers often have different expectations of their employers, which can lead to misunderstandings between generations.
"They want to see organizations investing in them, in their growth and development as professionals and leaders," he said. Otherwise, they'll look for greener pastures.
A recent Deloitte survey of over 7,500 Millennials found that two-thirds plan to leave their current employer by 2020.