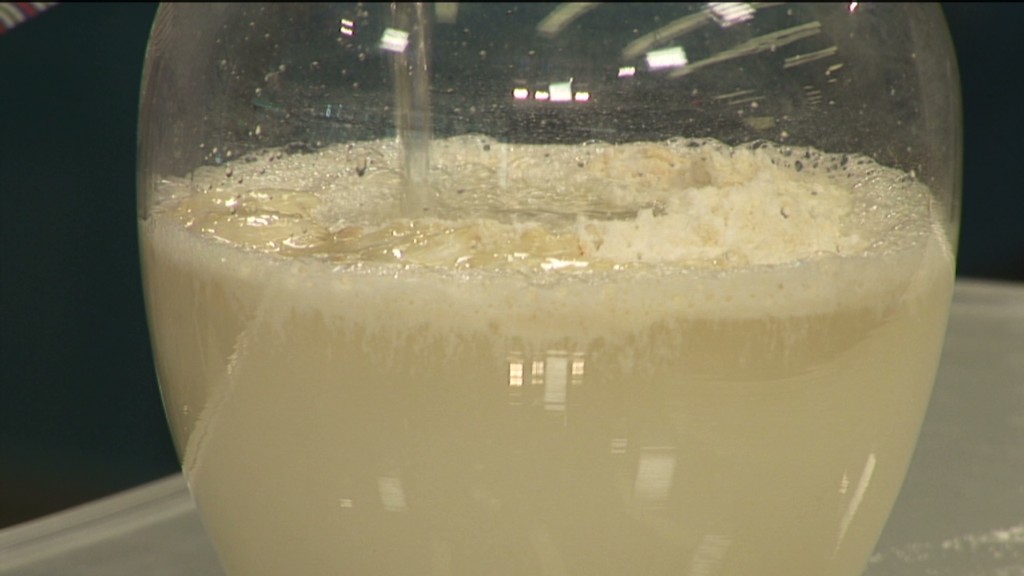 In San Francisco, it's a meal replacement rat race.
A new powdered drink called Ample wants to be the next Soylent -- but a healthier, tastier version of the meal shake loved by tech millennials.
At its launch party on Thursday night in a dark San Francisco club, Ample hydrated guests with cocktails made with its product.
27-year-old founder Connor Young, a former medical device salesman who later graduated from a startup incubator, explained how Ample's mission isn't to replace food.
"The goal is to be optimal nutrition that's completely simplified," Young said. "How do you condense everything you need into a single packaged unit?"
He came up with his nutrition smoothie concept while living in a 50-person, 25-room "hacker house" in San Francisco.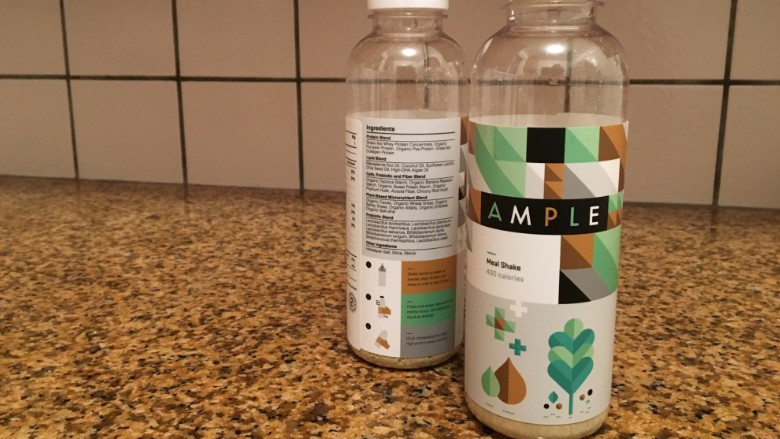 At the time, one of his 49 housemates developed small intestinal bacteria overgrowth (SIBO) after only consuming Soylent in his diet.
The housemate asked Young to make an alternative.
"For many of my friends, their idea of a proper diet is Soylent and ramen," Young said.
Every ingredient on the Ample bottle is recognizable, save for the probiotic blend, and can be found in your local Whole Foods. The product is made up of organic materials including sweet potato starch, macadamia nut, chia seeds and algae oil, and a vegan option is available that doesn't include whey protein.
The powder (400 calories) comes in a bottle that requires you to add water and shake before drinking. The final product will ship in November and cost $5 each.
Related: USDA takes a step toward letting people use food stamps online
However, Soylent -- a mixture of vitamins and minerals originally marketed to completely replace food -- includes maltodextrin, a starchy additive that Ample doesn't have. While Soylent is healthier than the average American diet, consuming mostly liquid meals makes it difficult to have a healthy, balanced gut -- a problem you would run into with any meal shake. (It's available in two forms: a powder, which is around $2 for a meal, and a new bottled product for $3.)
Soylent is also the butt of frequent jokes about Silicon Valley, where it's especially popular, and the culture of optimal efficiency and bro-gramming.
Ample's healthier version has already attracted interest from heavy-hitting investors across Silicon Valley, including fitness buff and former Twitter (TWTR)CEO Dick Costolo and Instagram founder Mike Krieger. The San Francisco-based company also recently hired Clif Bar exec Julie Zimmerman to lead product development.
Ample, founded last year, recently closed a $1 million round of financing led by HawksHead Capital. Meanwhile, it raised an additional $370,000 earlier this year through a crowdfunding campaign on Indiegogo -- and became the most successful food-related campaign in the platform's history.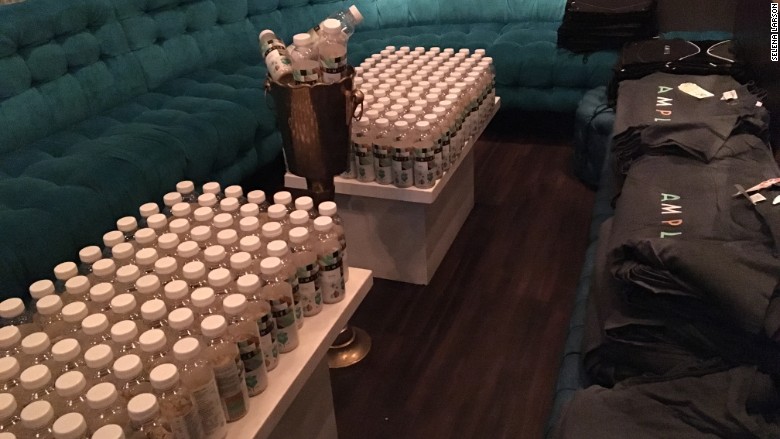 I drank Ample for breakfast and was mostly underwhelmed. Chalky sips tasted like slightly sweetened vitamins, and clumps lingered despite me shaking the bottle after filling it with water. Its dull gray color is similar to Soylent and many other powdered supplements that promise to make you skinnier, healthier or stronger -- and it tastes like them, too.
Young said the final product will have a slightly better flavor, but I imagine it will still taste like powdery food. Blending the powder with fruit or peanut butter -- like you might with Soylent -- could make for a more palatable meal. Perhaps, however, that defeats the purpose.
The product is certainly a Soylent alternative, but Ample is making it clear it doesn't want to be associated with the brand.
"Soylent is rebranded Slimfast," said Jack Smith, a startup adviser who heard about the event online. "Soylent is for e-sports and coders."
"[Ample] is like Crossfit versus video games," said Smith, adding he's not fond of Soylent's cardboard-like flavor.
For now, Ample's four-person team is going after those who want healthier pre-packaged options.
The company also plans to move beyond healthy drinks and develop products for people with different dietary needs in January. For example, Ample will make smoothies for Ketogenic or high-carb diets.
"Don't try it," said Young, when asked whether I could survive on Ample alone.
"We're not about replacing food. People need to eat real food. What we're trying to do is provide the best alternative you could have."