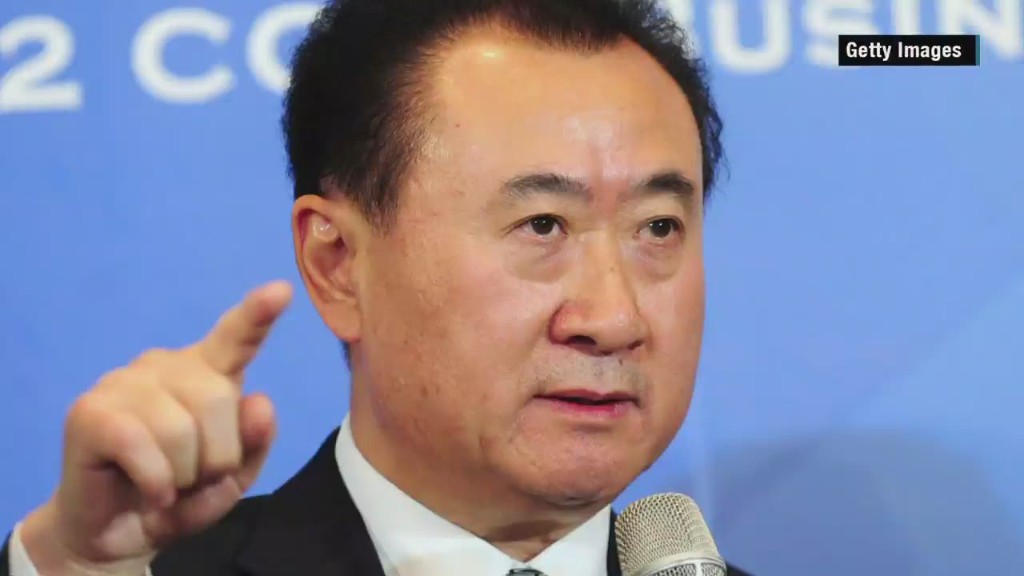 China's richest man is making a move to buy yet another well known American entertainment property.
Billionaire Wang Jianlin's Dalian Wanda Group is in talks to buy Dick Clark Productions, a spokesperson for DCP's parent company, Eldridge Industries, tells CNN.
"Dick Clark Productions and Beijing Wanda Culture Industry Group Co., Ltd., have agreed to enter into exclusive talks with the shared goal of finalizing a mutually satisfactory transaction," Eldridge said a statement. "DCP is controlled by Eldridge Industries which announced last month that it was conducting a strategic review of its media holdings."
Dick Clark Productions produces the American Music Awards, Billboard Music Awards and Golden Globe awards, among others.
The company, launched by late legendary broadcaster Dick Clark in 1957, is reportedly valued at $1 billion.
The deal would mark Wanda's latest in a string of deals that seek to expand the company's American entertainment footprint.
Wanda Group kicked off 2016 by paying $3.5 billion to buy Legendary Entertainment, the studio behind "Jurassic World" and "Interstellar."
Just last week, the conglomerate entered into a "mutually beneficial deal" with Sony Pictures that will among other things see Wanda wield new influence over certain big-budget films produced by the studio in an effort to maximize the appeal to Chinese moviegoers.
Wanda said it plans to seek similar deals with other content companies.
Wanda has owned cinema chain AMC since 2012.