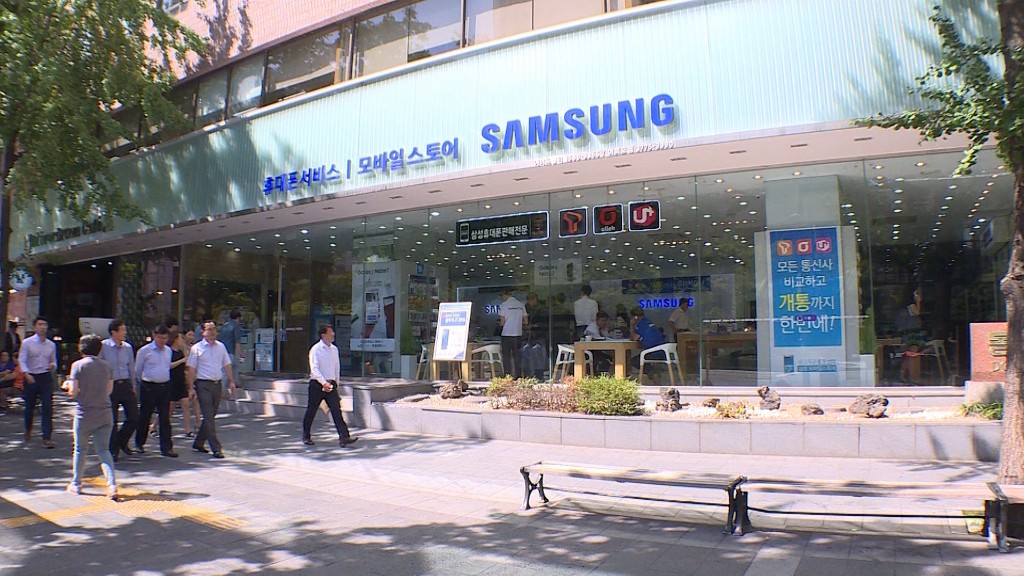 Samsung's relaunch of its Galaxy Note 7 isn't going to plan: it has delayed resuming sales in its home market because owners aren't returning fire-prone versions of the device fast enough.
The number of stores in South Korea where customers can get a replacement smartphone will drop from more than 20,000 to about 160 when the new Note 7 devices go on sale. That will make it much harder to complete the exchange program.
The world's largest smartphone maker had originally planned to put the new devices -- which it says won't have batteries that can catch fire while charging -- on sale on Wednesday. But that's now been postponed until Saturday.
"Samsung Electronics will do our utmost to promptly conclude the recall of the old units before resuming sales," it said in a statement.
Related: Samsung's Galaxy Note 7 recall enters next phase
The delay deepens the damage to Samsung from the highly embarrassing and costly recall.
Samsung (SSNLF) halted sales of the Note 7 in markets around the world on Sept. 2 after complaints from some customers that their phones had burst into flames. The company said it would replace 2.5 million of the devices, with the exchange program starting in South Korea a week ago.
But by Saturday, only half the Note 7 owners in the country had returned their recalled devices, despite Samsung's repeated calls for people to power them down and bring them in as soon as possible.
Returns moved a lot faster in the U.S. and Singapore, Samsung said.
Related: Some Samsung users say Note 7 replacement phones are overheating
The company declined to comment on why the process was taking longer in South Korea. On the first day of the exchange program, demand for the replacement devices in the capital, Seoul, had appeared to be thin. Only a handful of Note 7 owners visited one of the company's service centers in the city's business district.
Some people were turned away because they had purchased their Note 7s at another location or through an online retailer. The exchange program requires some customers to return phones to the original seller.
The company had to contend with more bad press last week after reports emerged of South Korean customers complaining that the replacement phones' batteries were overheating and draining too quickly after use.
Samsung said the "isolated cases" were due to other production issues and "completely unrelated to batteries."
-- K.J. Kwon, Charles Riley and Paula Hancocks contribute to this report.