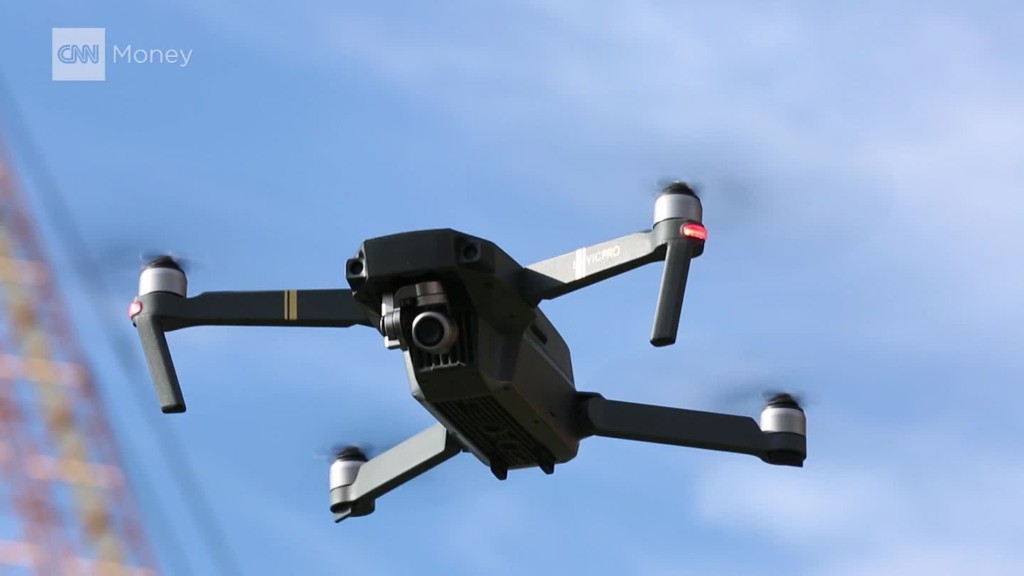 DJI's latest drone is so small it can fold up to the size of a water bottle.
The Chinese manufacturer unveiled on Tuesday the Mavic Pro, which is nearly half the price and size of its flagship Phantom drone ($1400).
While the form factor is unquestionably slimmer -- and it weighs in at a lean 1.65 pounds -- it doesn't compromise on features. The Mavic Pro comes with a 4K 12 megapixel camera, livestreaming support, a three-axis gimbal and gesture control.
The drone, which starts shipping on October 15, will be available in two versions: one priced at $749 and a $999 deluxe model that comes with a controller. You'll need to use an app on your phone to fly the cheaper model.
Related: GoPro announces foldable Karma drone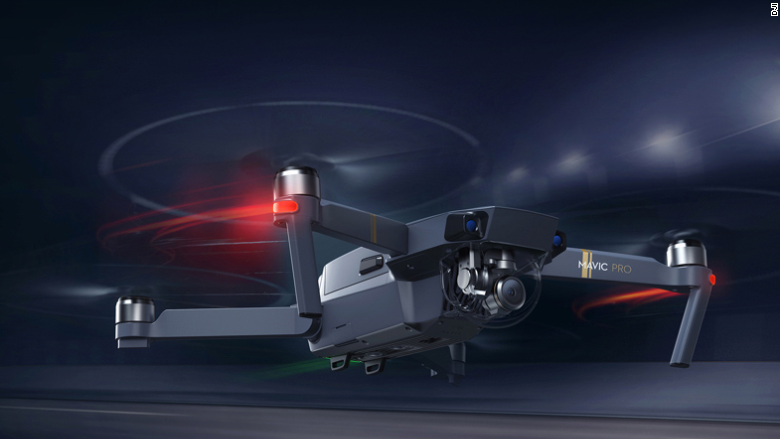 The pricier Phantom 4 touts a better camera, but with a more affordable price tag and the ability to fold up on the go, the Mavic Pro is an attractive option for amateur drone enthusiasts.
The news comes just one week after GoPro (GPRO) announced its own lightweight, foldable drone. GoPro's Karma ($800) is billed as an "amateur-friendly" drone with propellers that fold inward, so it can fit in a bag. However, GoPro's drone doesn't come with a camera -- you'll need to buy one separately.
But perhaps the standout feature of the new Mavic Pro is its gesture control. By waving your hands in certain directions, the drone will follow. There's also a command that will capture aerial pictures when your hands form a rectangle shape -- a fun feature that can be used for taking group shots.
Ar 40 mph, it can fly almost as fast as DJI's Phantom 4 drone (45 mph) and gets nearly the same amount of flight time -- 27 minutes of flight time compared to the Phantom 4's 28 minute span.
While the Mavic Pro has clear similarities to GoPro's affordable option, this isn't the first time the two companies have flown into each other's territory. DJI recently launched a self-stabilizing handheld camera called "Osmo." Meanwhile, GoPro launched a similar selfie stick product just last week.
For now, GoPro is playing catch up. The company's stock has drastically slumped in recent months as DJI continues to emerge as the world's biggest drone maker.