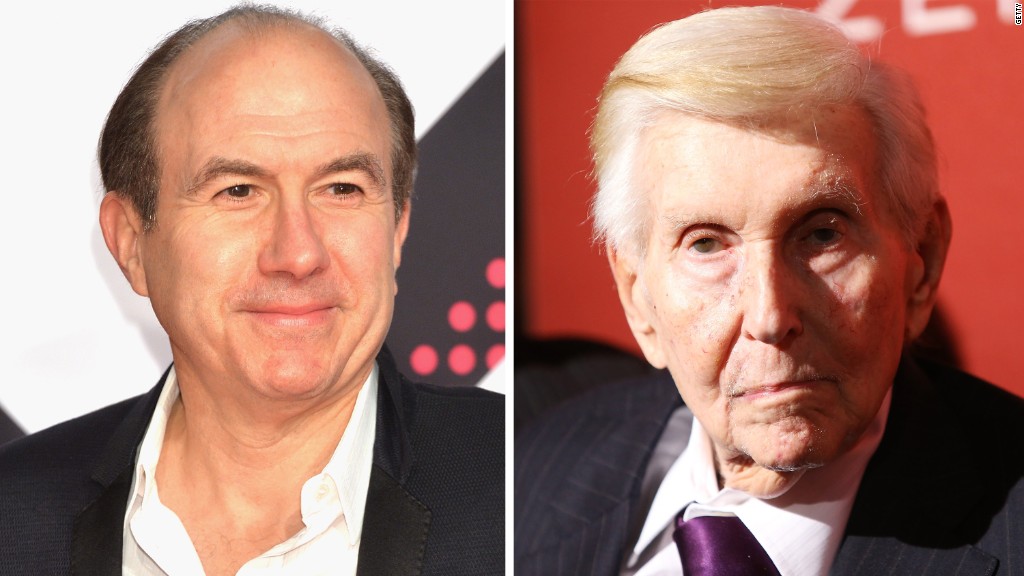 The Redstones officially want their two companies, Viacom and CBS, to start merger talks.
Later this week the Redstones' holding company, National Amusements, will send a letter to the boards of Viacom and CBS "asking them to consider a merger," a person familiar with the matter said Wednesday.
The message is intended to be friendly in nature. "This is not going to be a surprise to anybody at CBS or Viacom," the source noted.
None of the corporate entities involved are commenting on the record. But buzz about a potential CBS-Viacom reunion has been building for months.
National Amusements patriarch Sumner Redstone sought to unlock shareholder value by splitting up the two companies in 2006.
Redstone, now 93 and in poor health, has been joined by his daughter Shari, the president of National Amusements, who squeezed longtime Viacom CEO Philippe Dauman out of the company over the summer.
Related: Viacom's interim CEO is leaving the company
Viacom now needs new leadership, and many Wall Street analysts believe CBS CEO Leslie Moonves is the logical choice. In a recombination, Moonves would likely run both sides of the business.
Viacom owns cable channels like MTV and Nickelodeon while CBS owns the CBS broadcast network, local TV stations and Showtime.
The impending call was previously reported by Reuters and the Wall Street Journal.