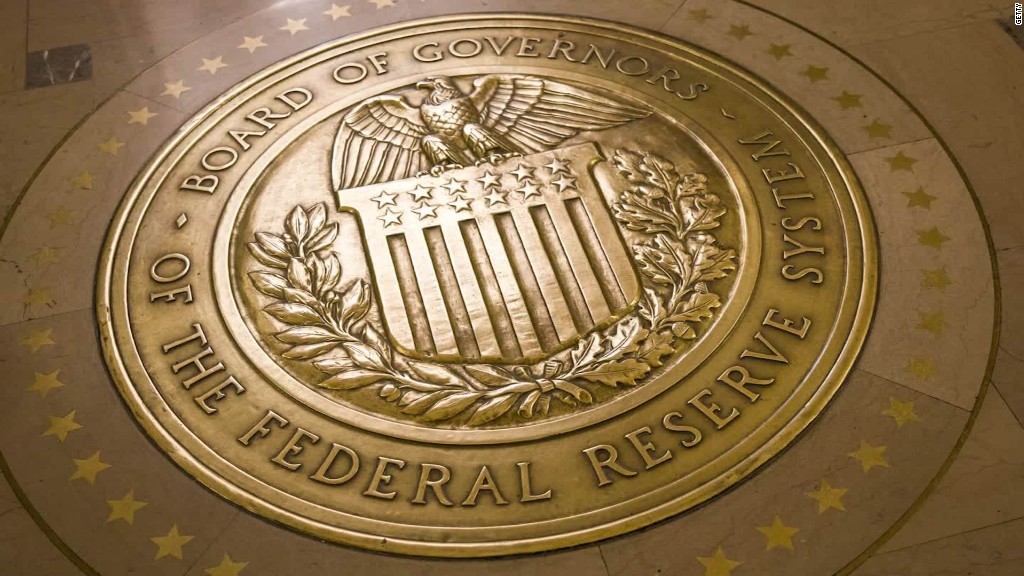 Donald Trump isn't the only one saying that America's central bank is supporting Hillary Clinton.
Republican Congressman Scott Garrett grilled Federal Reserve Chair Janet Yellen Wednesday for what he described as a conflict of interest among one of its members.
The Fed is supposed to be free of political influence. However, one of of Yellen's colleagues, Lael Brainard donated $2,700 to Hillary Clinton's campaign -- the maximum amount an individual can give.
Brainard is a governor at the Fed and holds a vote on the central bank's committee that can raise or lower interest rates.
Legally, Brainard is allowed to make political donations in her position. However, Garrett argued she shouldn't be allowed to if the Fed is truly free of political influence.
There are also rumors swirling that Brainard is seeking a top position in Clinton's administration if she's elected.
Yellen first replied to Garrett saying, "I don't think there's a conflict of interest," during a House committee hearing on banking regulation.
Related: No rate hike: Fed dials down economic forecast
Garrett persisted.
"If they are having direct conversations with either political party to ask for a job next year while they're a sitting governor -- do you see that as a conflict?" Garrett asked Yellen.
Yellen paused, then said she would have to speak with her lawyers, and then reiterated that she didn't believe it was a conflict.
Garrett used Brainard's political donation as a way to argue that the Fed is supporting Hillary Clinton by keeping interest rates extremely low so as to not disturb stock markets during the final stretch of the campaign.
"The public increasingly believes that the Fed's independence is nothing more than a myth," Garrett said.
Garrett's prodding comes days after Donald Trump ripped Yellen and the Fed during the first presidential debate.
"We have a Fed that's doing political things...the Fed is being more political than Secretary Clinton," Trump said.
Earlier in September, Trump lambasted Yellen, saying she had created a "false economy" by keeping interest rates so low for such a long time. The Fed put interest rates at zero in December 2008 under former Fed Chair Ben Bernanke to help boost the U.S. economy during the Great Recession.
Related: Yellen fires back at Donald Trump
The Fed just started to lift rates above zero late last year under Yellen. Trump argues that low interest rates are creating a "big, fat, ugly" stock market bubble and that the economy will suffer when the Fed raises rates, which it plans to do in the years ahead.
Yellen adamantly pushed back against Trump at her quarterly press conference last week, saying the Fed has absolutely no political motives and its decisions on interest rates are free of political influence.
"We do not discuss politics at our meetings, and we do not take politics into account in our decisions," Yellen said.
The head of the International Monetary Fund, Christine Lagarde, backed up Yellen on Wednesday.
"We don't see any lack of independence there," Lagarde told CNBC.
The Fed next meets November 1-2, one week before the U.S. presidential election.