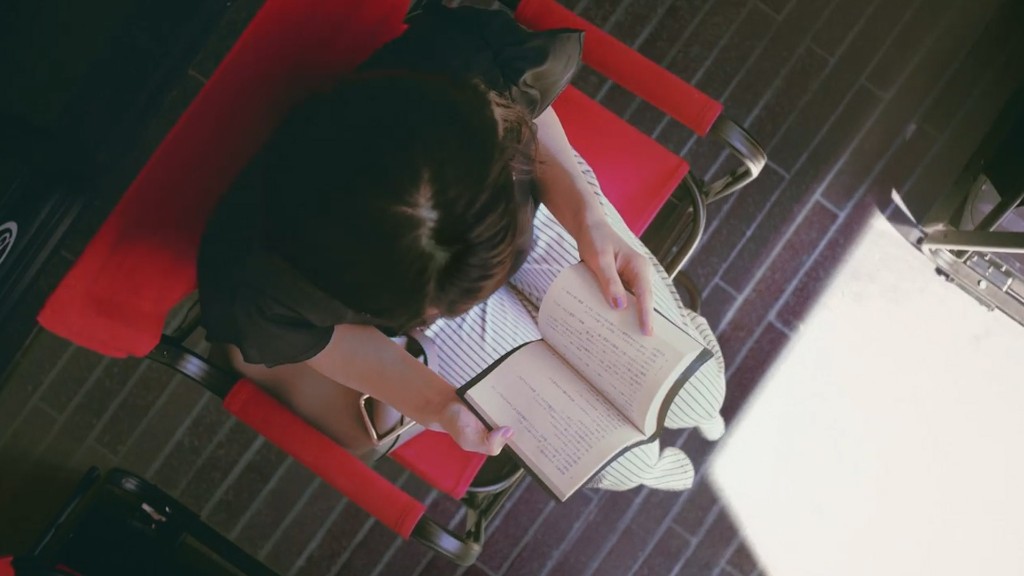 Nevada's newest driver doesn't need a steering wheel or brake pedal to control his vehicle.
Wednesday morning, Nevada presented a driver's license to a quadriplegic man, who the state deemed safe enough to drive his Corvette on public roads.
Sam Schmidt, a former Indy Racing League driver, drives a modified Corvette that he controls with the motion of his head, his breathing and voice commands.
It is the first time a quadriplegic has received a U.S. driver's license, according to the state.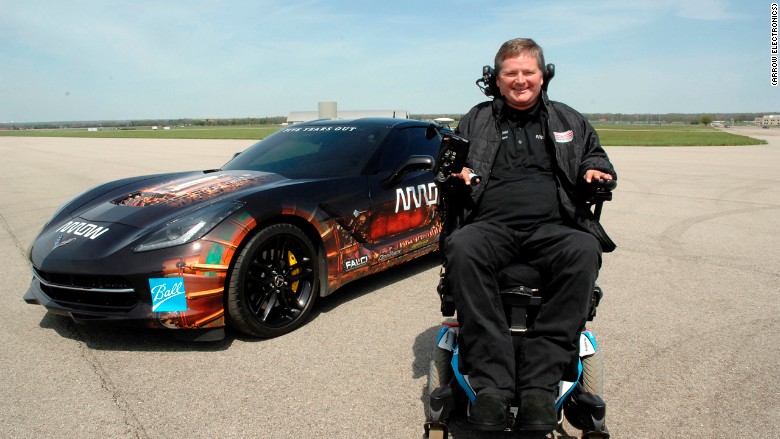 Schmidt demonstrated his driving abilities Wednesday at Las Vegas Motor Speedway, and Nevada Lt. Gov. Mark Hutchison gave Schmidt his license. The state government sees Schmidt's license as a catalyst for technologies that could improve the lives of all residents.
Related: VW's electric car will go on sale in 2020, cost under $30,000
Schmidt was paralyzed in January 2000 during a test ride at Walt Disney World Speedway in Lake Buena Vista, Florida.
He now can use voice commands, including to turn on and off his car, use turn signals and change gears.
"So far I haven't honked," Schmidt told CNNMoney. "But I might have to do that soon."
When Schmidt turns his head to the left or right, the car turns in the corresponding direction. There's a camera on the dashboard that tracks how much he tilts his head.
To accelerate, Schmidt blows into a tube in his mouth. To brake, he sips air from the tube.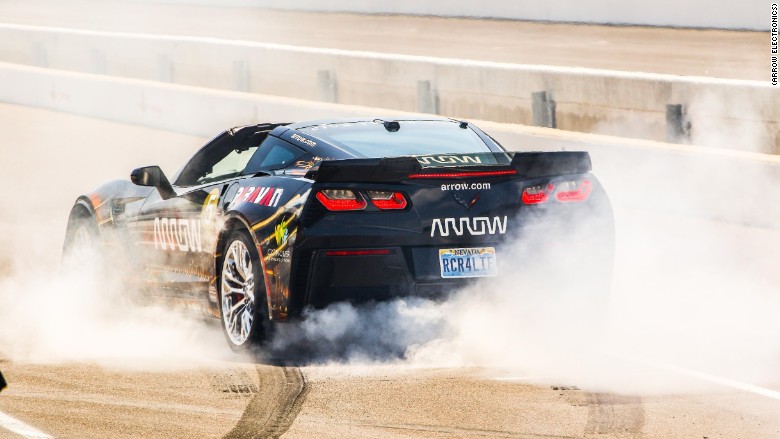 While the vehicle gets Schmidt back on the road, there are limitations.
Nevada requires that Schmidt must be driving behind an Arrow Electronics pilot car. A licensed driver must be present to take control of Schmidt's vehicle, if needed. Schmidt also can not drive when snow or ice is present.
Related: A $350,000 luxury condo .... for your car
Arrow Electronics, a Colorado company, began retrofitting the vehicle for Schmidt in 2013. He previously has driven the Corvette as fast as 152 mph on a closed course.
Arrow Electronics bought the car for $80,000 and has spent even more to add cameras, sensors and computers so Schmidt can drive it.
Schmidt's Corvette is another reminder of how companies are adding computing power to cars. Transportation experts expect mobility to dramatically improve in coming decades. With the tech and auto industries spending billions on autonomous vehicles, one day almost everyone should be able to get where they want to go, whether or not they can drive.
"It's an amazing level of independence," Schmidt said of being back on the road. "[Technology] will open up a world of opportunities for able-bodied and disabled body people, like maybe taking on jobs they couldn't do before."