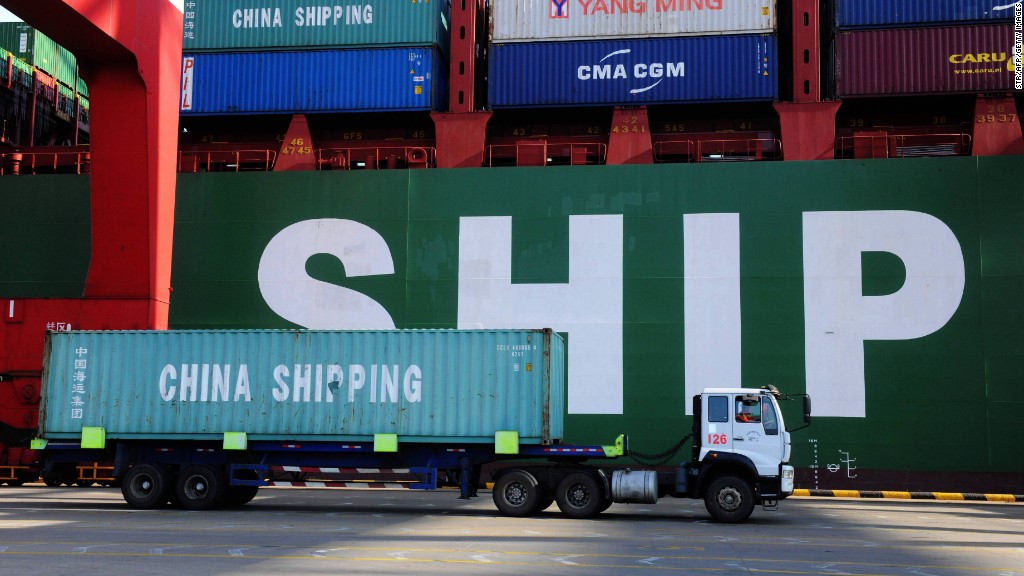 Germany's second largest bank says it will slash thousands of jobs and stop paying a dividend amid a broad restructuring of its business.
Commerzbank (CRZBF) announced Thursday that total job cuts will reach 7,300 as it cuts back on investment banking activities and merges other parts of its business.
The restructuring will cost an estimated 1.1 billion euros ($1.2 billion), leaving Commerzbank with only a small net profit for 2016. It will stop paying a dividend as a result.
Commerzbank said its finances would also take a hit from bad loans in the shipping industry. German banks are heavily exposed to shipping, a sector that has been wracked by weak demand, overcapacity and a slowdown in global trade.
Related: Global trade slump sinks shipping giant
The news is the second major blow to Germany's banking sector this week. Shares in Deutsche Bank (DB) hit their lowest level in over 20 years on Tuesday on speculation that it may need a government bailout or more cash from investors. The stock has lost half its market value this year and profits at the bank have collapsed.
Commerzbank has more than 1,000 branches and roughly 51,000 employees. It plans to cut 9,600 jobs as part of the restructuring, but says it will create 2,300 new jobs in other parts of its business.
Commerzbank shares slipped 0.7% lower in Thursday trading. The stock has lost 38% so far this year.