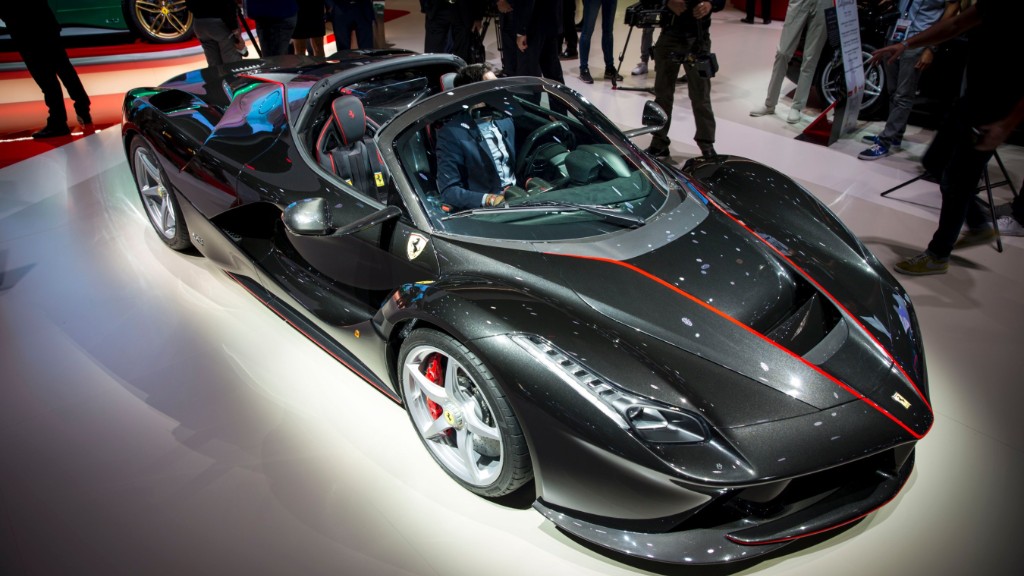 Ferrari went to extremes when it unveiled two new cars at the Paris Motor Show Thursday.
One was a less expensive version of the practical GTC4Lusso model, which is a four-seater. The other was a convertible version of the LaFerrari hybrid extreme supercar.
The convertible supercar, called the LaFerrari Aperta, costs $2.2 million. But it was still sold out even before Ferrari (RACE) announced, back in July, that it would debut in Paris this month.
The Aperta is available with a standard cloth top plus an optional removable carbon fiber hard top. It has the same V12 hybrid drive system as the hardtop coupe version. With an output of 750 horsepower, the V12 engine is the most powerful engine ever used in a Ferrari road car. And that's not even including the additional power from electric motors. All together, the system produces 950 horsepower.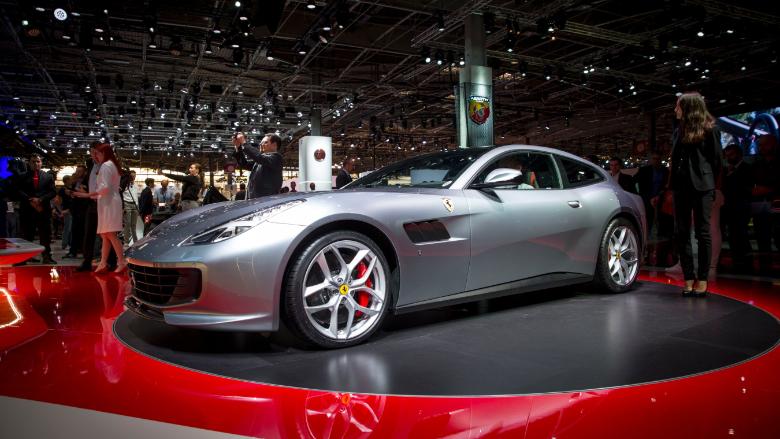 The convertible also has the same 217 mile-per-hour top speed as the hardtop LaFerrari. It's unusual for a convertible to be able to go as fast as a hardtop car due to the compromised aerodynamics. With the roof open but its side windows up, the Aperta is just as aerodynamic as the hardtop car, according to Ferrari.
Only 209 of these cars are being produced, including nine that are being kept by Ferrari.
Related: Mercedes unveils electric car line-up
Ferrari also unveiled Thursday the GTC4Lusso T, a car meant for practical daily use. It's a V8-powered version of a car that had previously been available only with Ferrari's famed V12 engine. The turbocharged V8 produces 602 horsepower compared to the V12's 680 horsepower. But it will still get the car from zero to 60 miles an hour in under 3.5 seconds, only slightly slower than the V12.
Ferrari engineered the V8 version to provide a more fun and exciting everyday driving experience even at relatively low speeds, said Nicola Boari, Ferrari's director of product marketing. Since it's intended for those who want a Ferrari they can really drive all the time, it's expected to bring new customers into the "Ferrari family," he said.
Prices will start at about $260,000, about $40,000 less than the V12 GTC4Lusso. That's still not cheap but this is, after all, a Ferrari.