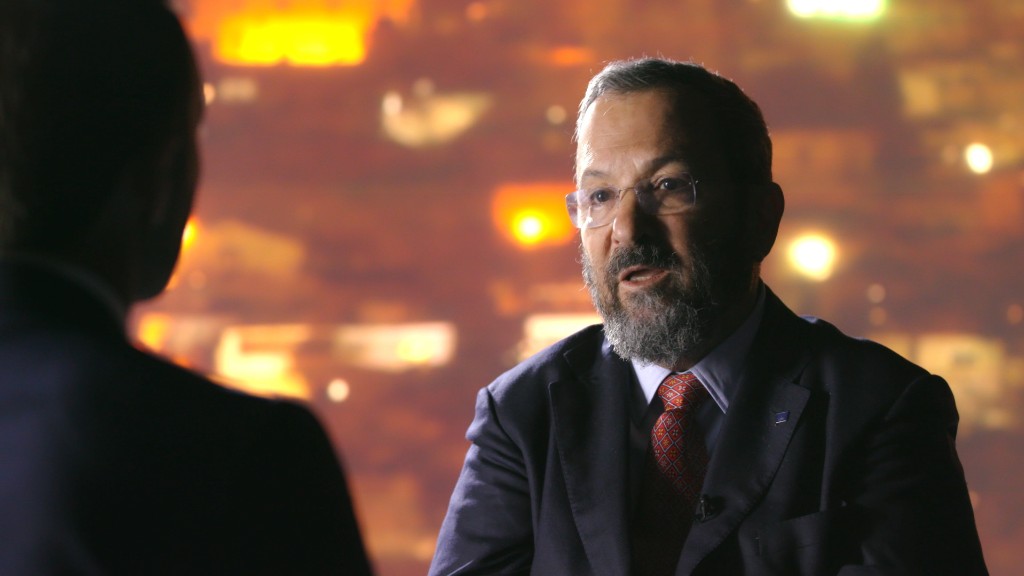 Ehud Barak is a decorated former solider who went on to become Israel's defense chief and its prime minister. Now he's added another title to his resume: "startup investor."
Barak is the lead investor in a new $5.15 million funding round at Reporty, an Israeli tech company that allows users to make video calls to emergency services like 911. He's also the company's chairman.
It's the former politician's first job in the tech industry, despite some sterling credentials. Barak has a background in physics and mathematics, as well as a graduate degree in engineering from Stanford.
"I was curious about technology and science from early childhood. And finally over [age] 70, I found myself directly helping it," he told CNNMoney. "It's a great team of youngsters less than half my age."
Related: Cellebrite is the FBI's go-to phone hacker
The startup offers services to municipalities that allow first responders to assess an emergency situation via video conference before they arrive on scene. The app, which works over a data or WiFi connection, can also help pinpoint a caller's location using GPS technology.
"People under pressure can hardly tell where they are, or what they see, in a coherent way," Barak explained.
Barak said the service had already helped save a young girl who became ill at a shopping mall. Her mother was performing CPR, but paramedics watching live video were able to determine she was actually suffering from a seizure.
Reporty is already being used in 160 countries around the world.
Related: Why did Israeli tech firm Shellanoo cancel its IPO?
Part of the startup's appeal is that its video feeds can help police and fire services to identify false alarms. Reporty also provides GPS coordinates that can help locate emergency callers -- and even determine which floor of a burning building they're on.
"At present, you cannot find something indoors which is more accurate than up to a few hundred meters if you don't put transponders," said Barak. "It's extremely primitive all around the world."
Barak has become a harsh critic of Israel's current government -- especially over its security polices and a lack of progress in resolving the Israel-Palestinian conflict. But he is nonetheless optimistic about the local tech industry's future.
"We have to tell the truth," he said. "I would always prefer to invest in places where people are telling the truth and come to grip with reality. Israel is the strongest democracy in the Middle East."