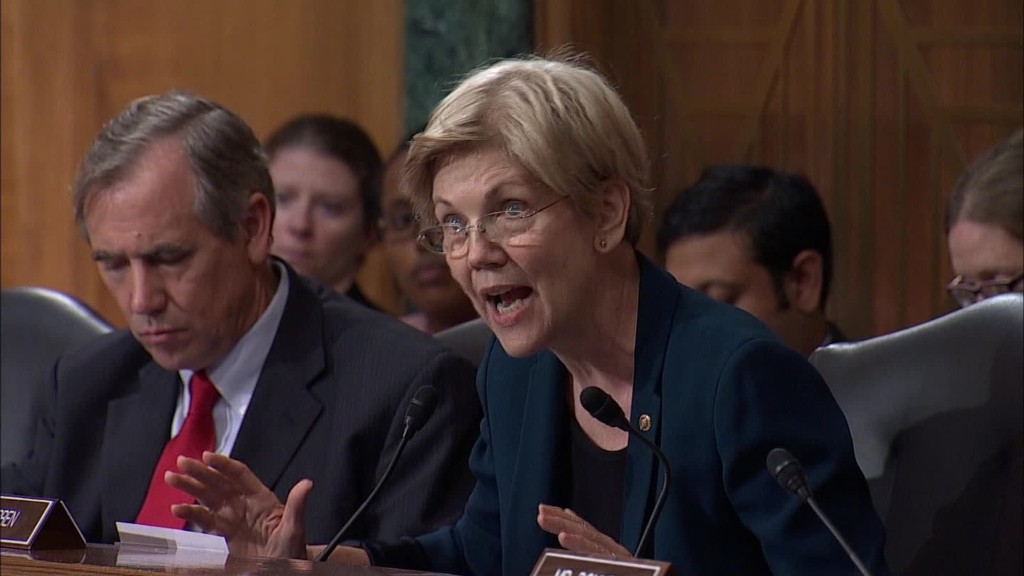 The Illinois treasurer plans to yank billions of dollars worth of business from Wells Fargo in the wake of the bank's fake account scandal.
State treasurer Michael Frerichs said in a media advisory that he plans to "suspend billions of dollars in investment activity." His office described the action as a "moratorium," and said more details are expected to be announced Monday.
It's the latest blow to Wells in the ongoing backlash over a massive fraud scandal, in which employees boosted sales figures by opening millions of unauthorized accounts for unsuspecting customers.
The bank is facing an onslaught of lawsuits, criminal investigations and fines that total more than $185 million so far.
Related: Wells Fargo made me work overtime -- without extra pay
Treasurer Frerichs controls about $25 billion in state investments. It was not immediately clear how much of that money is tied to Wells Fargo (WFC).
The move by Illinois is similar to an announcement made Wednesday by Wells Fargo's home state of California. State Treasurer John Chiang said he is suspending most of its business dealings with Wells Fargo.
"These banks must learn they are not so powerful as to be untouchable," Chiang said.
Wells Fargo's problems have been snowballing ever since the fake accounts came to light. The company is now under suspicion for retaliating against whistleblowers, underpaying employees, and mistreating active military members.