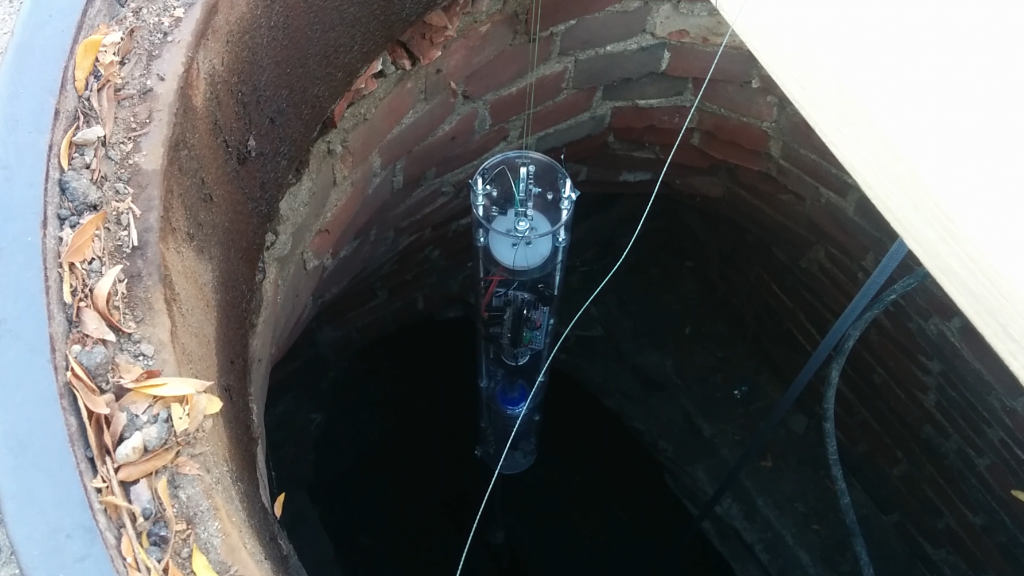 We've seen used robots as personal assistants, emergency rescuers and even hotel concierges -- but what if they could also do our dirty work?
Meet Luigi: the sewer-trawling robot developed by Underworlds -- a project from MIT's Senseable City Lab -- which is designed to harness the gold mine of information lurking in the sewer.
Scientists believe that by studying fecal matter, they can predict the spread of communicable diseases, paint a picture of a community's collective health and even influence policy.
So far, Luigi has been deployed underground in Cambridge, Massachusetts; Boston and Kuwait as part of a pilot program that could be spun out in cities globally.
An excremental crisis
Launched in 2015, the Underworlds project is bringing together experts from engineering, public health and biology.
"The name [Underworlds] highlights the rich amount of insights hidden in our cities -- in this case in sewage!" says MIT professor Carlo Ratti, co-principal investigator and founder of Senseable City Lab.
By sampling and interpreting human waste, scientists can monitor urban health patterns, as well as monitor diabetes, analyze drug usage, and identify antibiotic-resistant bacteria.
"We all flush valuable health data down the toilet," explains Eric Alm, co-principal investigator of Underworlds and director of the Alm Lab. "Sewers represent a unique opportunity where health data from everybody in a community is pooled together."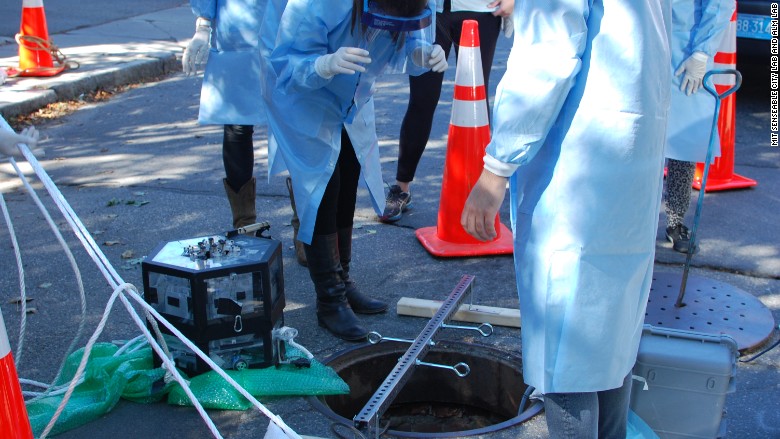 The biomarkers in human waste can also provide insight into infectious diseases -- such as new flu strains -- eventually enabling scientists to anticipate and mitigate outbreaks.
It's me Mario
Of course, collecting fecal samples isn't the most glamorous job.
"Initially, our sampling method was very 'low-tech' -- we lowered a 20-foot pole with a bottle taped to the end of it into a manhole and 'scooped' out our sample," recalls Ratti. "Sampling waste by hand was not fun -- and we started developing the robots."
To speed thing up, the team installed a large pump at street level. "But all these methods were quite messy," he says.
That's when Mario, the first automated sewage-scouring robot, came to the rescue.
Aptly named after Nintendo's famous plumber, the first-generation prototype modernized the process, but still wasn't fast enough.
Enter Luigi. Compact and economical, the new prototype has enabled the team to streamline the collection process.
Measuring 3 feet long and 3 inches in diameter, Luigi comes equipped with a motor, pump and and filter.
To get the job done, the remote-controlled robot descends from street level to the waste water, where it captures bacteria by pumping water through a filtration system.
After securing the samples, Luigi returns to street level for decontamination and processing.
"Usually the analysis of sewage is done in the treatment plants outside of cities, which loses accurate data due to transport time," says Ratti. "But we're able to begin the filtration process of fecal and urinary matter in situ."
Collecting a fresh sample is crucial, as gut bacteria start dying off as soon as they enter the sewer system.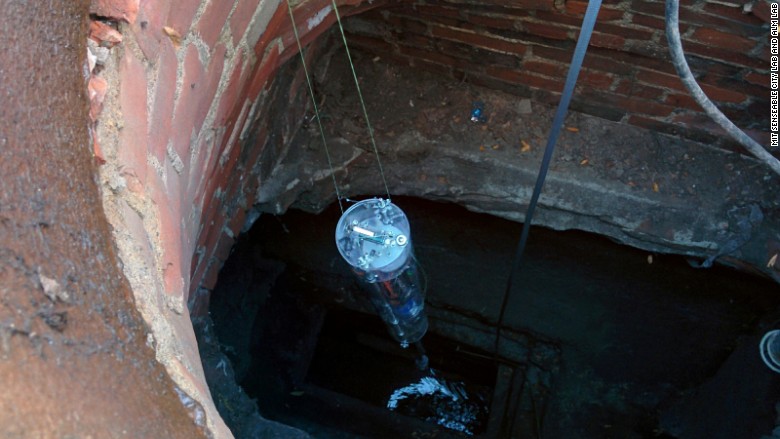 What lies beneath
Human fecal matter is a gold mine of information. But most of it comes down to the microbiome -- a collection of bacteria, virus and fungi that live on and inside our bodies which "in general, acts as a mediator of the environment and our body," explains Alm.
The findings could potentially inform all kinds of health policy decisions.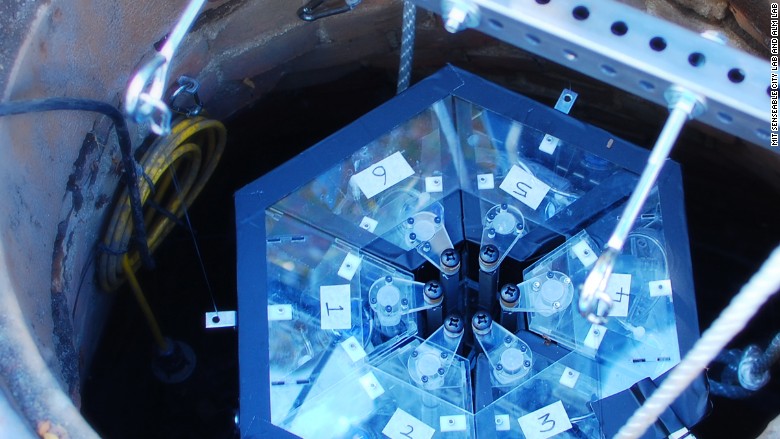 "If the city decides to combat obesity by raising a tax on sugary drinks, it will take a long time to see if the policy changes are having an effect," explains Alm.
But with data from the microbiome, policymakers would have access to real-time feedback, enabling them to analyze the efficacy of health policies -- like a sugar tax, for example.
It would enable a city to pinpoint neighborhoods with patterns of drug usage or obesity, and address the problem on a granular level.
According to Ratti, the long-term vision for Underworlds is to create a network of wastewater sampling robots that submit real-time data to a central command center -- like taking the pulse of the city's overall health.
The project is funded for 2.5 more years, after which the team hopes to scale up to cities around the world. Already, it has seen interest from municipal governments and NGOs in North America and Europe. Depending on how frequently a city wants to sample, Ratti said one robot per city could be enough.
MIT has built 10 Luigi prototypes so far, with more to come this year.