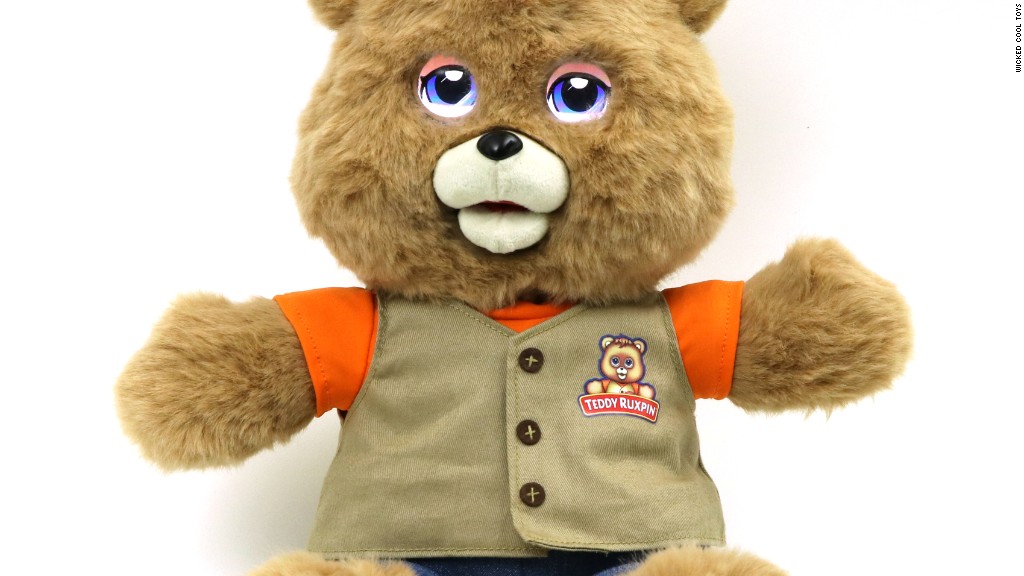 Teddy Ruxpin, the iconic talking bear from the late '80s, is back -- and he's flaunting some timely upgrades.
The toy bear made a splash when he launched in 1985. He was a first-of-its-kind animatronic toy with motorized eyes and mouth, and he told stories through a cassette player (remember those?) in his back.
"Kids adored Teddy Ruxpin so much that he became a multi-billion dollar product in five years," said Jeremy Padawer, co-president of Wicked Cool Toys, the company behind Ruxpin 2.0. (The original Teddy was created by Ken Forsse and Alchemy II in 1982. Wicked Cool Toys is working with Alchemy II on the new iteration.)
Why is the toymaker bringing Teddy Ruxpin back?
"The kids who embraced him back then are 28 to 40 years old now. They have young kids who they'd want to introduce Teddy Ruxpin to," said Padawer. "We felt the time was right to bring back this nostalgic toy but with the right technology to fit the time."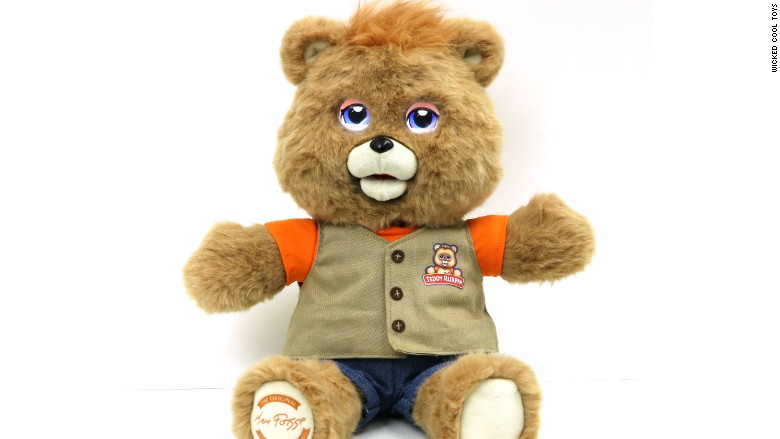 Related: Remember these creepy talking toys?
Teddy Ruxpin will still read stories with a motorized mouth. But now he has color LCD eyes that show 40 animated expressions synched to the stories.
He can blink and look up and down, but his eyes also flash hearts, stars, even snowflakes. He has an internal hard drive with 10 stories about his adventures, with an option to download additional ones.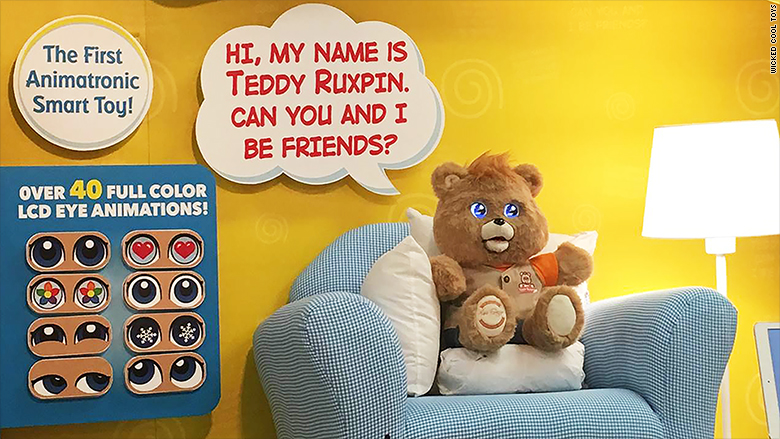 The 14-inch tall bear (priced at $99) also has touch sensors in the hands and feet. "This is meant to allow an easy interface for young kids. By pressing the touchpad on the hand or foot, they can start, pause or switch a story," said Padawer.
With the upgrade, Ruxpin also got a companion app that lets kids read along with him.
Related: Legos take flight with new DIY drone kit
True to the original Teddy, the new bear is meant to be a fun and educational toy.
"He's balancing education with a fun experience for children," said Padawer. Now for the sad part. New Teddy doesn't hit stores until July 2017.