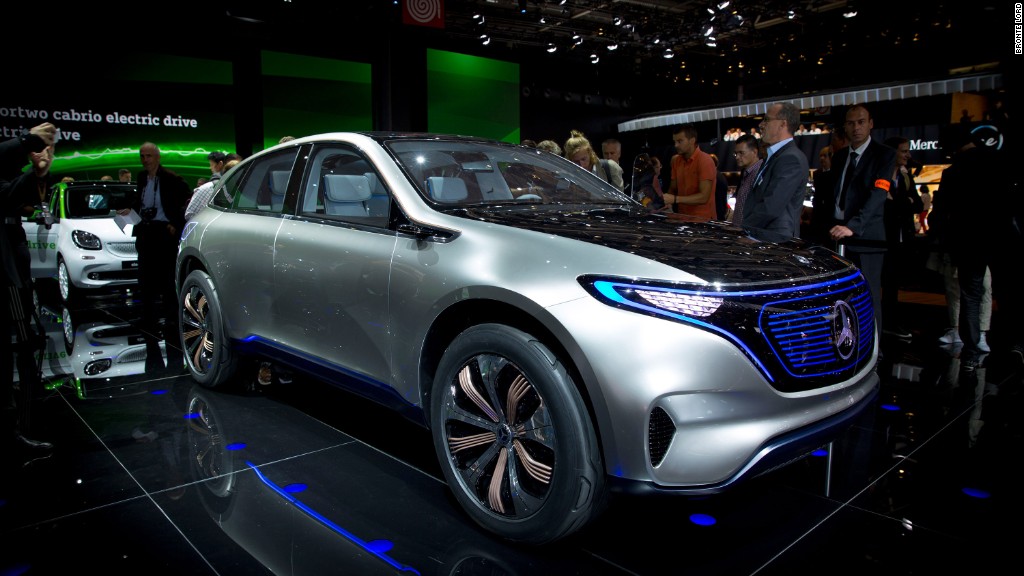 Electric cars are having a moment in Paris.
Several automakers unveiled plug-in cars at this week's Paris Motor Show, some of which will hit the market very soon.
Others won't be on the market for a few years, but still show manufacturers believe that EVs are on the cusp of becoming serious business.
Volkswagen: The company unveiled a concept car called the I.D., which is expected to go on sale in 2020, VW projects that it will cost about as much as a nicely equipped Volkswagen Golf diesel, about $30,000. The I.D. is expected to have a driving range somewhere between 250 and 375 miles, according to VW.
Renault: The French automaker debuted a redesigned version of its Zoe electric car that it says can go 300 kilometers, or about 186 miles, on a single charge.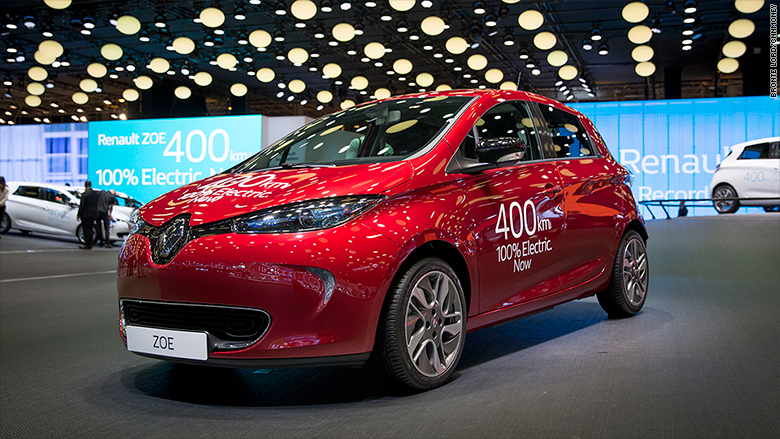 That puts it in the same league as cars like the upcoming Chevrolet Bolt and Tesla's Model 3. Prices for the Zoe start at about $29,000, but the battery has to be leased separately.
Opel: General Motor's European division, Opel, revealed the Ampera-e. This is essentially Opel's version of the Chevrolet Bolt -- an affordable plug-in car that can go 238 miles on a charge, according to the U.S. EPA. The Ampera-e will even be built in the same Michigan factory as the Bolt. The Ampera-e is expected to go into production next spring, but no pricing has been announced.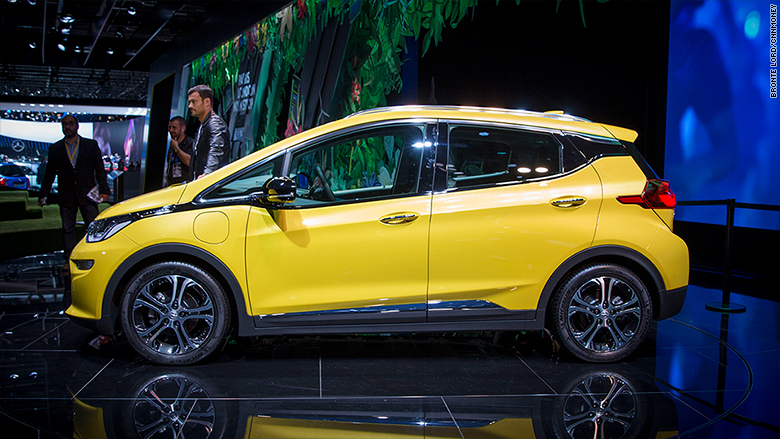 Mercedes-Benz: Mercedes-Benz's Generation EQ concept is a fully electric SUV that's probably years from actual production. But it will be built, according to Mercedes. In fact, it's the first in a whole new electric car sub-brand to be called Mercedes-EQ.
Mercedes executives won't say when the first Mercedes-EQ models will go on sale, but they did say that they expect electric vehicles to make up as much as 20% of Mercedes's worldwide sales by by 2025.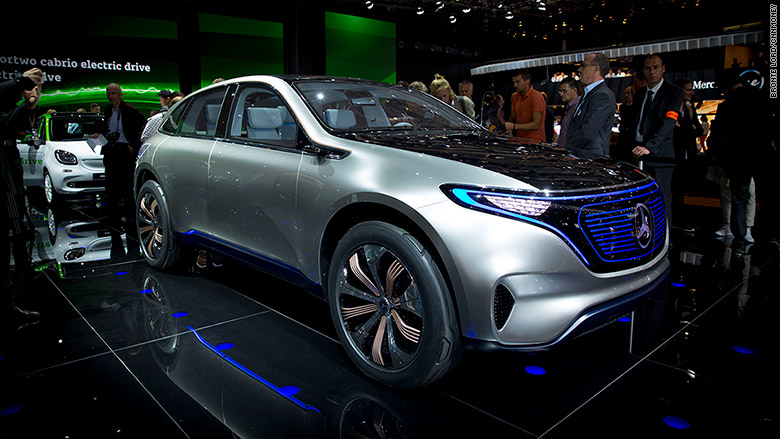 Smart: At the same press conference, Mercedes's corporate relative, Smart, revealed the new Smart ForTwo Electric Drive, which, it says, is the first electric car available as a convertible. The ForTwo ED will be available in the United States by the end of this year. A four-door model, the Smart ForFour Electric Drive, will also be available in Europe.