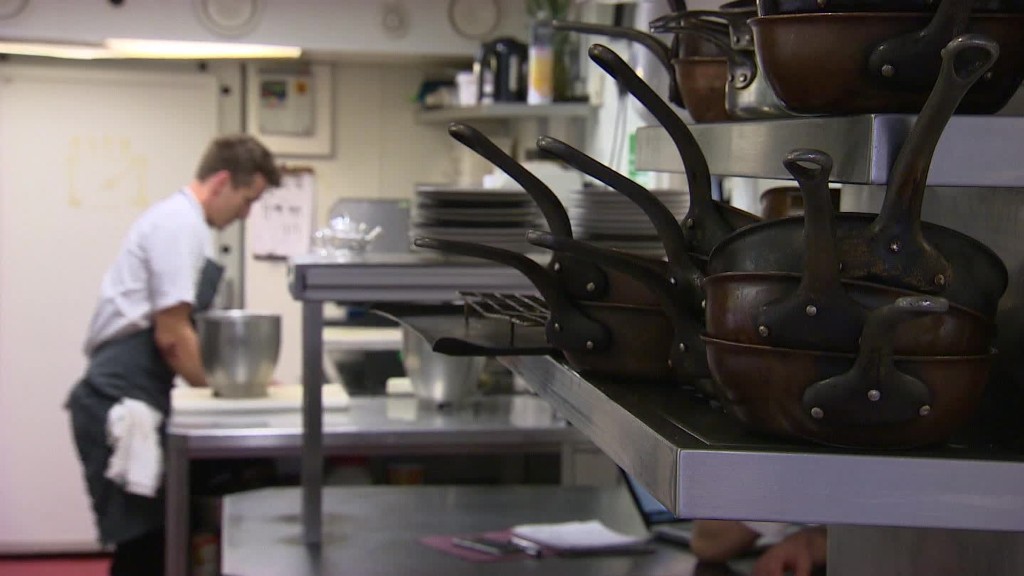 There is now a timetable for Brexit.
British Prime Minister Theresa May said on Sunday that the U.K. would begin the formal process of leaving the European Union by the end of March 2017. That means Brexit could happen in 2019.
Speaking on the BBC's Andrew Marr Show, May said: "The people have spoken; we will deliver on that."
Britain would trigger Article 50 of the EU treaty in the first quarter of next year, she said. That act will start the clock on two years of exit negotiations with the other 27 members of the group.
This is the first time since the Brexit vote in June that the British government has set out a clear timetable for the hugely complex task of unwinding its 40-year relationship with the U.K.'s biggest trading partner.
Related: Exit before Brexit: The 'unwelcome' EU citizens eyeing their escape
May also said she would ask lawmakers to pass a bill incorporating all EU laws into British laws that would take effect the moment Britain leaves the union. That legislation would mean the U.K. can decide which European laws to keep.
But she gave little away about the future relationship she wants with the EU -- of critical importance to Europeans living in Britain, Brits living in Europe, banks, businesses and investors.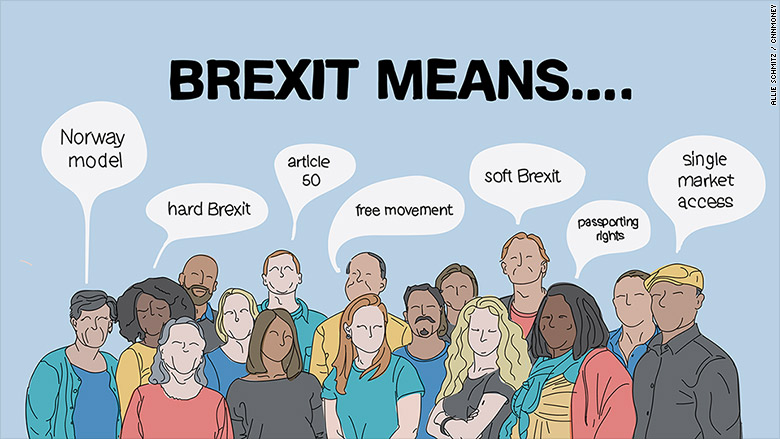 Related: 100 days after Brexit vote: No meltdown (yet)
The big issue is to what extent Britain will have to sacrifice free trade with the rest of Europe in return for the ability to restrict immigration -- an objective May said Sunday the British people had clearly voted for.
Japanese automaker Nissan (NSANF) said last week that it needed greater clarity about the kind of access Britain would have to the huge EU market before it could commit to future investment in the country.
The U.K. economy has proved more resilient than expected in the wake of the EU referendum on June 23, but a sharp fall in the value of the pound -- which has boosted export revenue and tourist spending -- and a big injection of money from the Bank of England have helped limit the fallout.
-- Ivana Kottasova contributed to this article